Not back to school: When aftercare isn't an option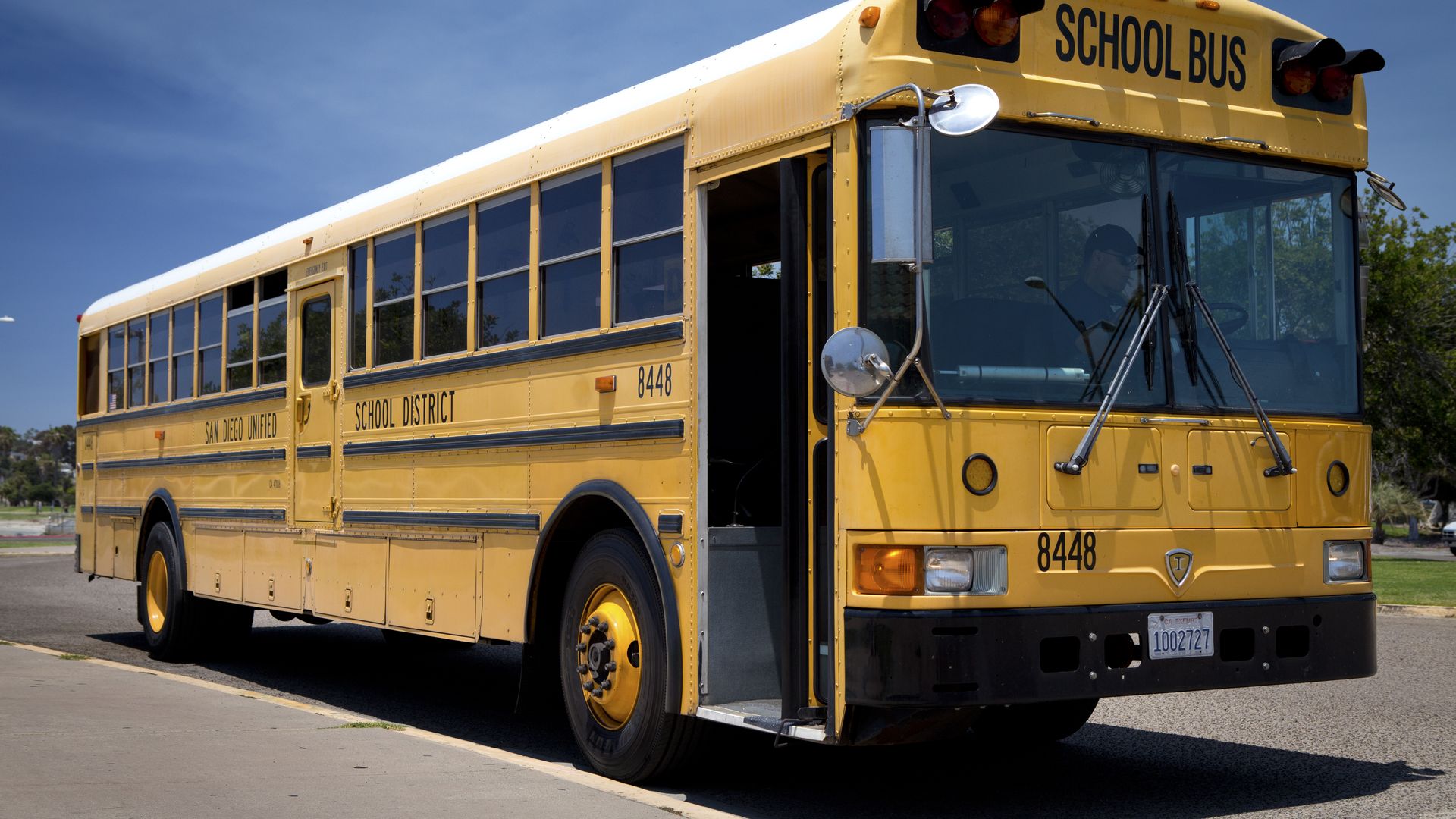 Our son's first year in a San Diego Unified school couldn't have gone better.
Yes, but: We're headed to a charter school instead for year two.
Why it matters: The charter school near our home guarantees after-school care for every student.
We were stuck on the waitlist for a spot at our neighborhood school, so something's got to give.
Driving the news: San Diego Unified received a state grant this year to expand PrimeTime, its free after-school program. That freed up slots for the paid programs at the same schools, drastically expanding the number of families districtwide that can rely on child care for a full workday.
As PrimeTime staffed up to meet the need, a district spokesman told Voice of San Diego the goal was to eliminate the waitlist by the start of the academic year.
Reality check: With one week left in summer, we weren't lucky enough to see that happen.
We're among 25 families still on the waitlist for after-school care at the neighborhood school where we were hoping our son would start kindergarten this year.
Flashback: Within a few days last year, it was clear our son was going to have a great experience in the school's transitional kindergarten. That carried through the whole year.
He was happy when we dropped him off. He was happy when we picked him up. He loved his teachers, made lots of friends. He learned far more than we expected in a new program. It was exactly the school experience we wanted.
Between the lines: After-school care isn't a luxury. We're happy to pay for it, but as long as we both work full-time jobs, we need it.
Last year, when we also didn't have after-school care, we hired two SDSU education majors to pick up our kid and take care of him for a few hours.
It worked — they were great, but college kids get sick, have finals and visit their families. A whole after-care program is less likely to need to suddenly call out.
Other private paid programs that pick kids up from school don't take kindergarten-aged kids.
The bottom line: San Diego Unified hoped universal transitional kindergarten would be a bulwark to declining enrollment. They had us — we were thrilled to stay. But we can't keep scrambling for after-school care.
More San Diego stories
No stories could be found
Get a free daily digest of the most important news in your backyard with Axios San Diego.