Q&A: San Diego District 4 candidate Janessa Goldbeck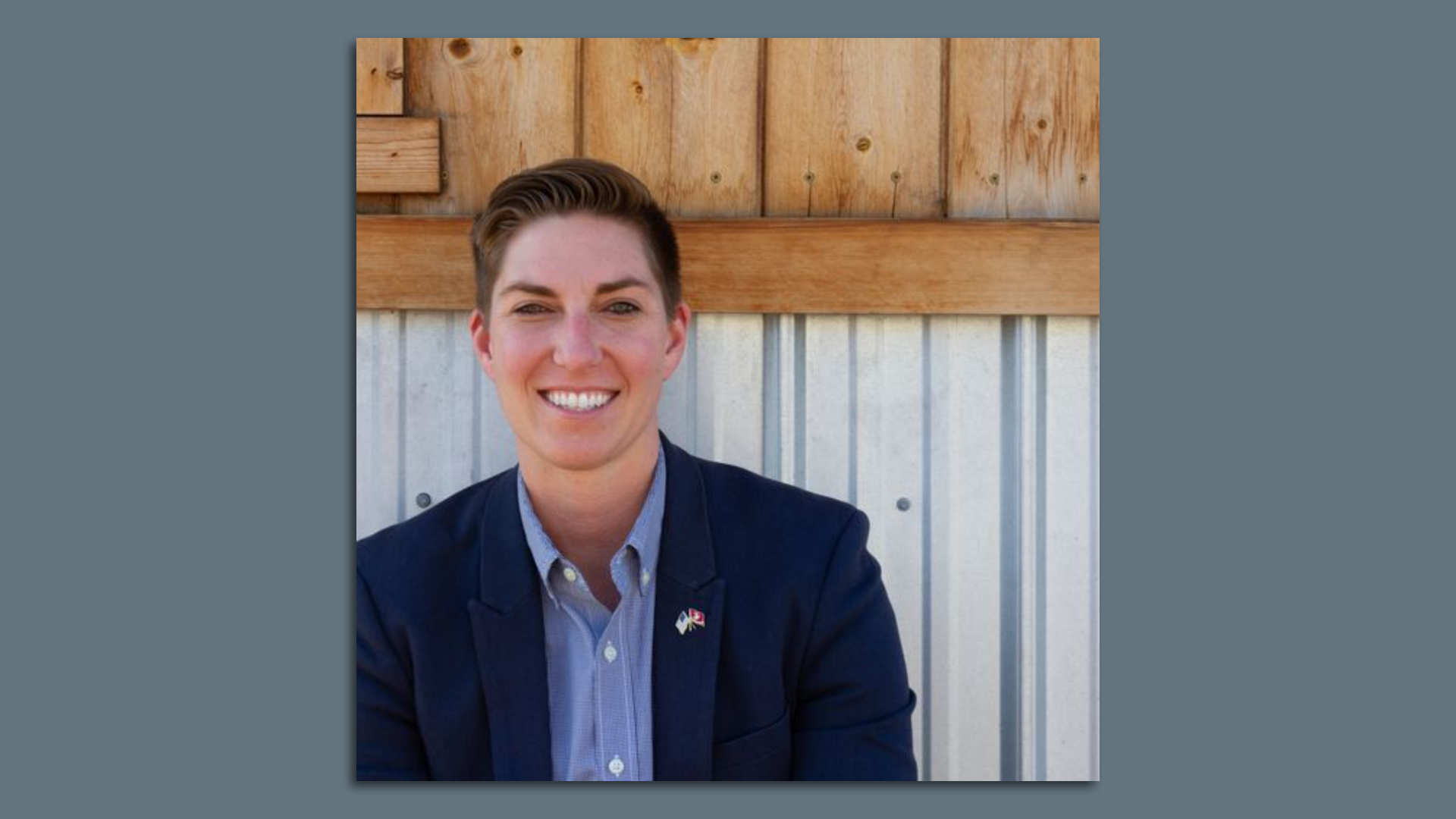 A special election to determine control of the county Board of Supervisors is underway, so we've put together Q&As to help you meet the four candidates vying for the seat. Say hello to Janessa Goldbeck.
The candidate: Goldbeck is CEO of a veteran-focused nonprofit, LGBTQ advocate and Marine Corps veteran who unsuccessfully ran for Congress in 2020. She's been endorsed by the Deputy District Attorneys Association, developer advocacy group the Building Industry Association, Senate President Pro Tem Toni Atkins and U.S. Rep. Scott Peters and Rep. Juan Vargas.
Why run?
"[The county] is really is where the rubber meets the road on our region's most pressing challenges. It has an ability to make a huge difference on things like homelessness, health care, the cost of housing, and where we build housing and the environment. All these things that I've been sort of working on at the national level."
Can the county be a bigger player in the veteran and military communities?
"We have a huge amount of military families utilizing our food banks locally because the cost of living is so expensive, so the county has an opportunity to step up."
"The military is one of the largest landholders in San Diego County, and it often feels like they're detached from the conversation on solving our affordable housing crisis here ... I think there's a lot more we could be doing hand in hand with the bases around San Diego County to alleviate some of the pressure on the housing market."
How can the county do more on homelessness?
"Back in 2017, when it was an all Republican board they sat on a $2.4 billion reserve fund. Today that fund is the exact same amount, and that's three times what the state says is a fiscally responsible amount.
"The city of San Diego has a shortfall of available shelter beds, and the county has an excess amount of land .... I'd like to see the county leverage its land for quicker and simpler things like prefabricated shelter."
Yay or nay: Countywide sales tax increase for transportation projects?
"There has been a lot of trust lost in SANDAG to deliver on the things it says are going to come from new taxes or the things that it says it's going to provide.
"I'm hesitant to commit to any ballot measure that hasn't been finalized ... but at the end of the day, we need to spend money to invest in our public transit system. My point is, I wanna spend money on projects that are realistic and going to make a tangible difference in people's lives as soon as they're completed."
What can the board do about the rate of deaths in county jails?
"I think the sheriff should make the details and data of jail deaths public. I think transparency is key in any agency, and given the lack of trust that exists because of our county jail death rate, it's really important."
How can the county help address the housing shortage?
"[The county] has said, we can't build [in unincorporated areas] because there is no public transit. Well, we are in a housing crisis. We are nowhere close to meeting our goals. And so in my mind, instead of taking that land off the map, we should instead be thinking about how do we plug clean, efficient buses to this area so that we have public transit and therefore we're meeting our emissions goals, and opening this area up to development."
More San Diego stories
No stories could be found
Get a free daily digest of the most important news in your backyard with Axios San Diego.