The economy may be doing fine, but it's still producing fewer new businesses every year than it did before the Great Recession struck. That's according to an analysis by the Economic Innovation Group, a policy and advocacy group founded by Sean Parker.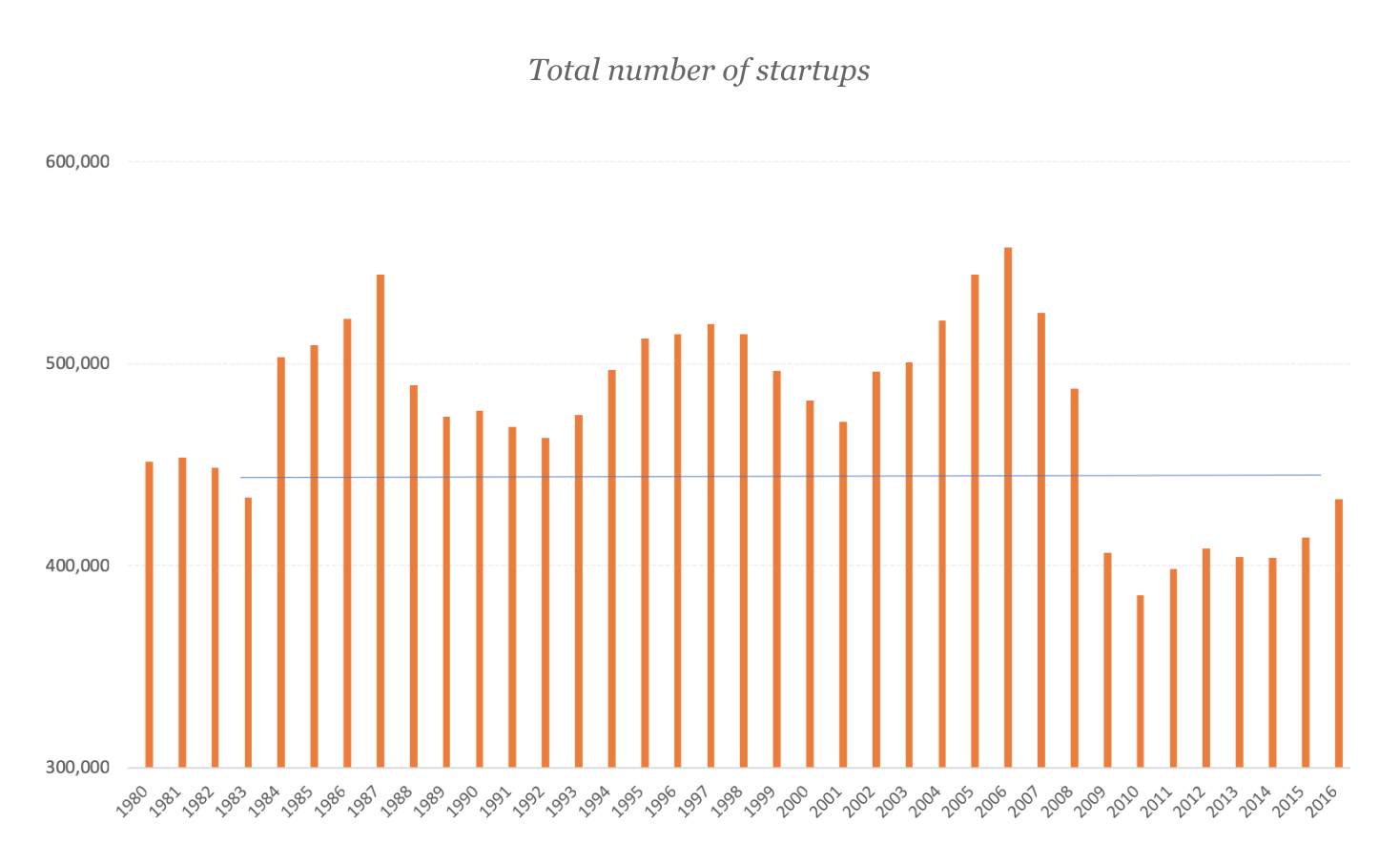 Screenshot of graph from EIG report, based on data from U.S. Census Bureau
Driving the news: According to the latest Census Bureau data, 2016 was the best year for U.S. business formation since the financial crisis a decade ago. While that's good news for the economy, the startup rate is still well below historical norms.