Top of the Morning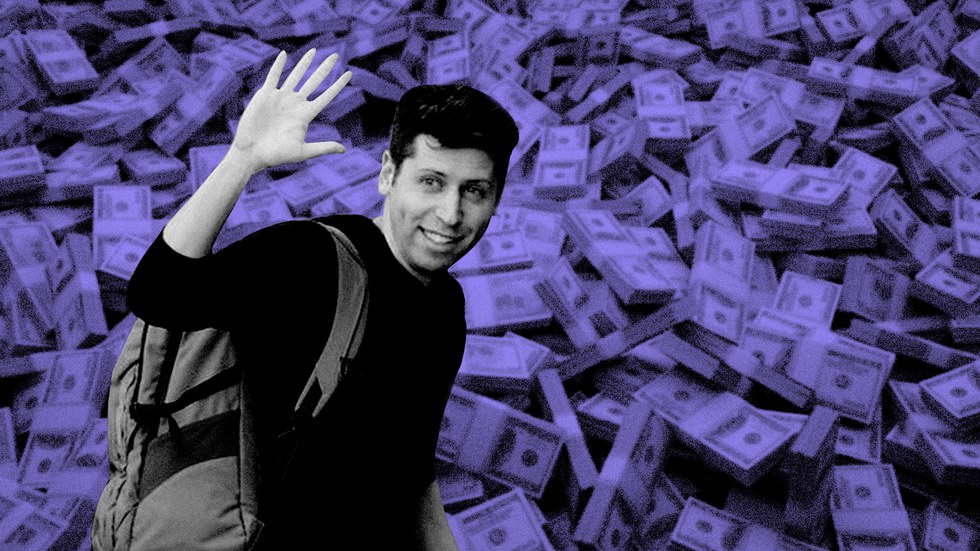 Rebecca Zisser / Axios
Silicon Valley startup accelerator Y Combinator is raising up to $1 billion for a new venture capital fund, Kia and I have learned from multiple sources. More details:
Merger: This is technically for YC's second Continuity fund, the first of which was a $700 million vehicle designed to invest in later-stage rounds of companies incubated by YC. But YC has decided to merge its existing early-stage investment program with its later-stage fund, so the $1 billion would go toward both.
Inside and out: YC has strayed a bit from its original Continuity mission, in that it's now willing to selectively back companies that didn't participate in its accelerator program (something it originally said it would not do). So far it's only done one such deal, which remains unannounced, but more could come.
Seats at the table: All full-time YC partners have equal economics in the funds, with everyone invited to investment meetings. The actual investment committee, however, is only three people: YC president Sam Altman, YC Continuity CEO Ali Rowghani and Continuity Fund partner Anu Hariharan. There was originally a fourth seat representing the rest of the YC partners collectively, but it has been eliminated, in part, to streamline signature approvals.
• Trumpland: Axios' Jonathan Swan scooped last night that former hedge fund manager Anthony Scaramucci is expected to be named White House communications director. "Mooch" is a longtime Trump backer who sold off his SkyBridge Capital business in preparation of a WH job, but questions over that sale — including the buyside involvement of China's HNA Group — seemed to scuttle the process. He recently was appointed to a post with the Export-Import Bank, which he would leave for the new gig.
• It gets worse: TechCrunch's Catherine Shu reports on how she was groped and propositioned by a 500 Startups venture partner, who remains with the investment group. 500 Startups is ignoring requests for comment on what actions, if any, it took when informed of the incident at the time.
• Startle stat: The Committee on Foreign Investment in the United States (CFIUS) "has objected to at least nine acquisitions of U.S. companies by foreign buyers so far this year," per Reuters.
• ICYMI: Multiple individuals close to Uber's board have reached out to Bank of America vice chairman Anne Finucane about the company's CEO position, Axios reported yesterday. In short, she would check off a lot of the boxes: Experience with crisis management and brand rehab, she's a known advocate for women in the workplace and has Wall Street experience as Uber gears up for its eventual IPO.
• Recommended reading: The FT has a behind-the-scenes on a power struggle atop Guggenheim Partners:
"The battle pitting founder Mark Walter against chief investment officer Scott Minerd has erupted at an inopportune time for the secretive but historically successful Wall Street firm, coming after it has seen a rare drop in asset management fees, according to documents seen by the Financial Times."
• Where in the World? Monday's issue will be written from 30k feet, as I fly out for a few days in Silicon Valley. If delivery is delayed, please call United to gripe about their WiFi. Until then, have a great weekend!
The BFD
Apollo Global Management is prepping an IPO for Boca Raton, Fla.-based-based home security company ADT, as first reported by the WSJ. Registration papers could be filed in the fall, with the listing to occur before year-end.
Why it's the BFD: This would be a very quick flip. Apollo purchased ADT just 17 months ago, taking it private for $6.9 billion and then combining it with existing portfolio company Protection One (which itself was created via an Apollo-sponsored merger with ASG Security).
Price talk: Reports suggest that Apollo is seeking an enterprise value just north of $15 billion. That figure is notable, because Apollo said the combined ADT-Protection One was worth $15 billion in a statement on the original purchase. But before you think this would be a flat return for Apollo, recall that there already was an $800 million dividend recap earlier this year.
Venture Capital Deals
• Betterment, a New York-based online financial advisor, has raised $70 million in new Series E funding at what Axios is told was an $800 million post-money valuation (bringing the round total to $170 million). Sweden's Kinnevik led the round extension, and was joined by fellow return backers Bessemer Venture Partners, Menlo Ventures, and Francisco Partners. www.betterment.com
🚑 Trevi Therapeutics, a New Haven, Conn.-based developer of a treatment for chronic severe pruritic conditions, has raised $50.5 million in Series C funding. NEA led the round, and was joined by Lundbeckfonden Ventures, Omega Funds, Aperture Venture Partners and return backer TPG Biotech. http://bit.ly/2gPPEo3
• Receipt Bank, a London-based provider of software for accountants, has raised $50 million in Series B funding led by Insight Venture Partners. http://read.bi/2gNUXod
• Graphcore, a UK-based developer of AI-focused computer chips, has raised £23 million in new VC funding led by Atomico. http://read.bi/2gPGqbi
• PebblePost, a New York-based provider of programmable direct mail solutions, has raised $20 million in Series B funding led by RRE Ventures. The company also secured $27 million in debt via a term loan facility with Horizon Technology Finance and a secured credit facility with Silicon Valley Bank. http://tcrn.ch/2ttE8oj
🚑 Gravie, a Minneapolis-based health insurance platform, has raised $14 million in Series C funding. GE Ventures led the round, and was joined by return backers Aberdare Ventures, FirstMark Capital and Split Rock Partners. http://bit.ly/2tJ2Jk5
• Dynamic Yield, an Israeli provider of marketing yield optimization SaaS, has raised $9 million in new Series C funding from Deutsche Telekom Capital Partners and La Maison (bringing the round total to $31 million). http://tcrn.ch/2uCUlHC
• LendKey, a New York-based lending-as-a-service solution for banks and credit unions, has raised $8 million in Series C funding. North Atlantic Capital led the round, and was joined by return backers DFJ, Gotham Partners, Updata Partners and TTV Capital. It also secured $5 million in debt financing. http://bit.ly/2uImUTE
• Dote, a fashion-focused mobile shopping app, has raised $7.2 million in new VC funding led by Lightspeed Venture Partners. http://tcrn.ch/2vG5ft7
Private Equity Deals
🚵Bain Capital and Italy's Benetton family are among the bidders for Italian motorcycle group Ducati, which is being sold by Volkswagen at an estimated price-tag of $1.2 billion, according to Reuters. http://reut.rs/2uPybCh
• The Blackstone Group and CVC Capital Partners have offered to acquire British payments company Paysafe for £2.9 billion (LSE: PAYS). In other Paysafe news, the company has agreed to purchase Texas-based Merchants' Choice Payments for $470 million. http://reut.rs/2uPq7Sl
• The Blackstone Group has offered to acquire real estate investment firm RLJ Lodging Trust (NTSE: RLJ) for around $3 billion, according to the WSJ. If accepted, the deal would effectively kill RLJ's existing agreement to purchase rival FelCor Lodging Trust (NYSE: FCH). http://on.wsj.com/2gP7Q16
• EYSA, a Spanish portfolio company of Portobello Capital, has acquired P3 Global Management, a Shrewsbury, N.J.-based provider of municipal bike-share infrastructure solutions, from PeopleFund. No financial terms were disclosed. www.eysaservicios.com
• Hojeij Branded Foods, an Atlanta-based portfolio company of Morgan Stanley Private Equity, has acquired airport wine bar operator Vino Volo from Mistral Equity Partners. No financial terms were disclosed. http://bit.ly/2uh7lzP
• Parthenon Capital Partners has sponsored a recapitalization of eTix, a Raleigh, N.C.-based provider of ticketing software. No financial terms were disclosed, although eTix did recently agree to pay $16.5 million to acquire rival ExtremeTix. http://bit.ly/2uhDyc3
Public Offerings
• Ancestry.com, a Provo, Utah-based geneology site taken private in 2012 for $1.6 billion, is preparing for a public market return, per Bloomberg. Participating banks include Morgan Stanley, Goldman Sachs and J.P. Morgan Chase. Permira and Spectrum Equity did the original buyout, but both Silver Lake and GIC subsequently acquired equity stakes as well. https://bloom.bg/2tjGaU5
🚑 Kala Pharmaceuticals Inc., a Waltham, Mass.-based developer of ophthalmic products based on muscle-penetrating particle technology, raised $90 million in its IPO. The company priced 6 million shared at $15 per share (middle of range), for an initial market cap of around $349 million. It will trade on the Nasdaq under ticker symbol KALA, while J.P. Morgan and BofA Merrill Lynch served as lead underwriters. Shareholders include Longitude Capital (11.9% pre-IPO stake), OrbiMed (11.9%), Wellington Management (10.92%), Third Rock Ventures (10.04%), RA Capital (9.55%), Lux Capital (9.14%), Vivo Capital (6.65%) and CVF LLC (6.07%). www.kalarx.com
🚑 PetIQ, an Eagle, Idaho-based maker of prescription pet medications, OTC flea/tick preventatives and related products, raised $100 million in its IPO. The company priced 6.3 million shares at $16 per share (high end of $14-$16 range), for an initial market cap of around $322 million. It will trade on the Nasdaq under ticker symbol PETQ, while Jefferies and William Blair served as co-lead underwriters. The company reports $4 million of net income on around $200 million of revenue for 2016. Shareholders include Eos Partners (45% pre-IPO stake). www.petiq.com
• TPG RE Finance Trust, a TPG-managed REIT focused on commercial real estate loans, raised $220 million in its IPO. The group priced 11 million shares at $20 per share (low end of range), and will trade on the NYSE under ticker symbol TRTX. BofA Merrill Lynch was listed as left lead underwriter.
• YogaWorks, a Culver City, Calif.-based yoga studio operator owned by Great Hill Partners, has postponed its IPO. The company had been planning to price this week, with 5 million shares being offered at between $12 and $14 per share. Cowen is listed as left lead underwriter. YogaWorks reports a $9.5 million net loss on around $55 million in revenue for 2016. http://on.mktw.net/2uMO7VW
Liquidity Events
• High Road Capital Partners and Charter Oak Capital Partners have agreed to sell The Crown Group, a Warren Mich.-based coatings application services business, to PPG (NYSE: PPG). No financial terms were disclosed. http://bit.ly/2tmaahW
More M&A
• Baidu (Nasdaq: BIDU) and JD.com (Nasdaq: JD) are among those investing around $12 billion into the Shanghai-listed unit of China Telecom, per Reuters. http://reut.rs/2uhrSWN
⛽ BP PLC (LSE: BP) is seeking a buyer for its oil and gas fields in the North Sea, according to the WSJ. http://on.wsj.com/2uIEuqF
• OTB Bank of Hungary has agreed to acquire Romania's Banca Romaneasca from National Bank of Greece, according to Reuters. http://reut.rs/2vHZhb9
⛽ Saudi Arabian Oil Co. (Aramco) may buy out partner Jadwa Investment Co.'s 30% stake in refiner Saudi Aramco Base Oil Co., according to Bloomberg. https://bloom.bg/2uFr4vr
Fundraising
• Finstar Financial Group of Russia has committed to invest $150 million over the next five years into financial technology startups. www.finstar.com
• Oak Hill Capital Partners has closed its fourth flagship buyout fund with $2.65 billion in capital commitments. www.oakhillcapital.com
• Summit Partners has closed its second European growth equity fund with €700 million in capital commitments. www.summitpartners.com
It's Personnel
• Arielle Zuckberberg has left Kleiner Perkins Caufield & Byers, which she had joined as an associate partner in late 2015 from Humin. No word yet on her future plans, save for a current cross-country road trip.
Final Number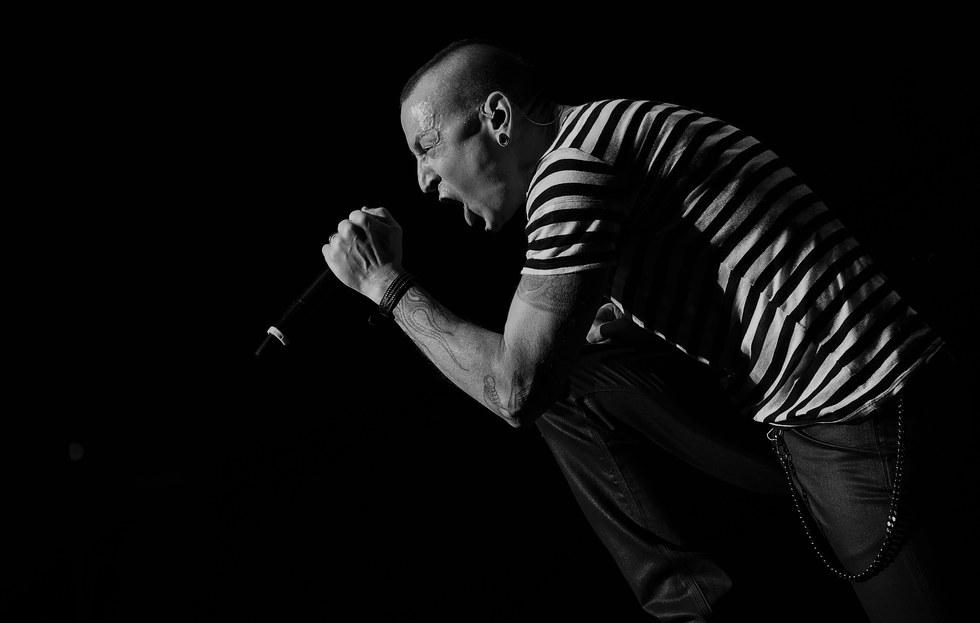 John Shearer/Invision/AP