https://www.axios.com/att-chief-dojs-time-warner-suit-pushes-law-past-breaking-point-1513307077-d80c8e7c-d031-4502-9598-3046cc36f2ee.html
AT&T chief: DOJ's Time Warner suit pushes law past "breaking point"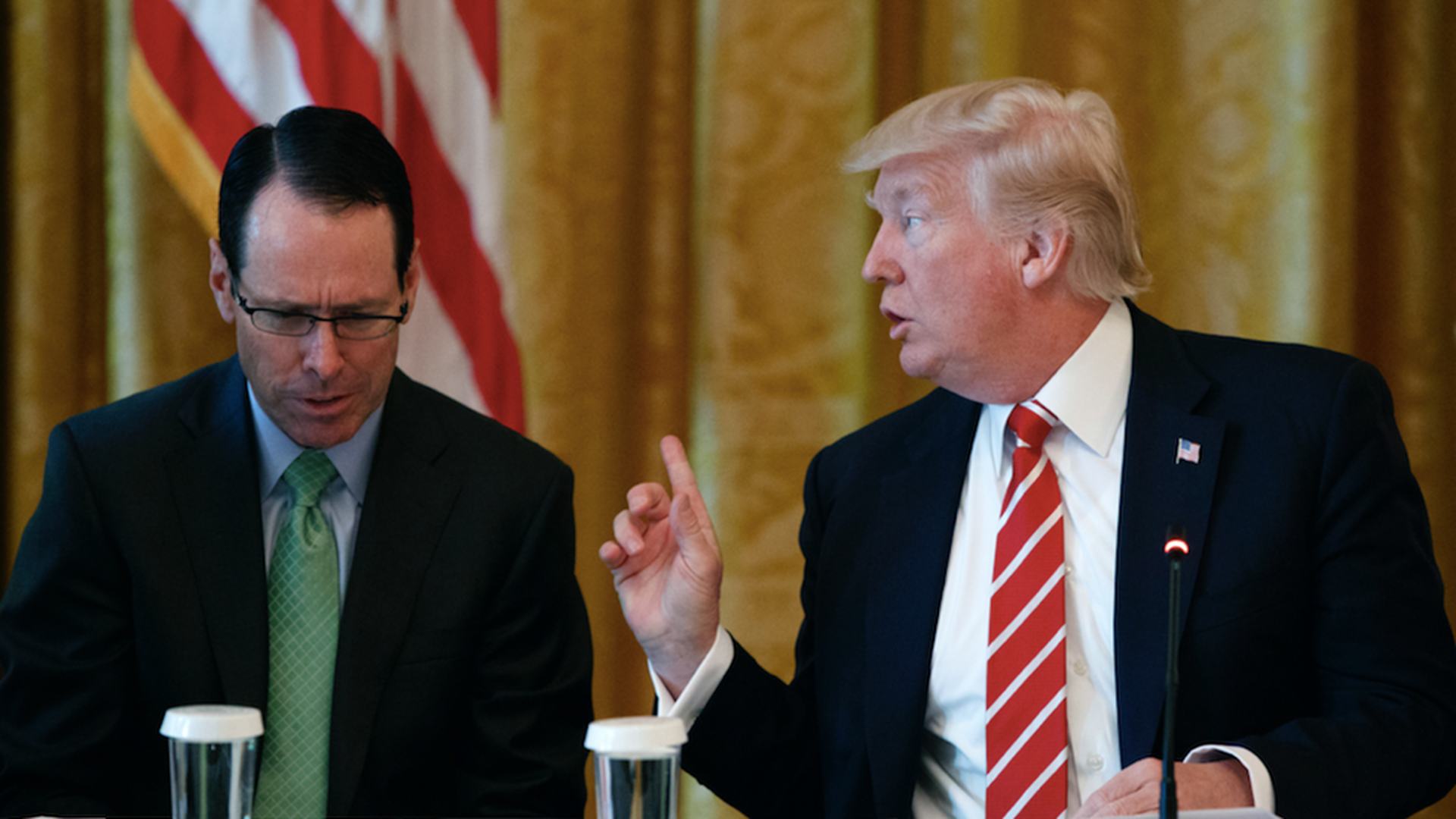 AT&T's CEO Randall Stephenson said Monday night that the telecom giant is ready for a war with the Department of Justice over the agency's lawsuit to block his $85 billion acquisition of Time Warner. "The government has filed a lawsuit and it stretches the very reach of antitrust law beyond the breaking point," he said.
The bigger picture: The legal battle is going to be closely watched for what it tells other companies and the public about the climate for big mergers.