One company's ambitions reflect America's delicate deep sea mining dance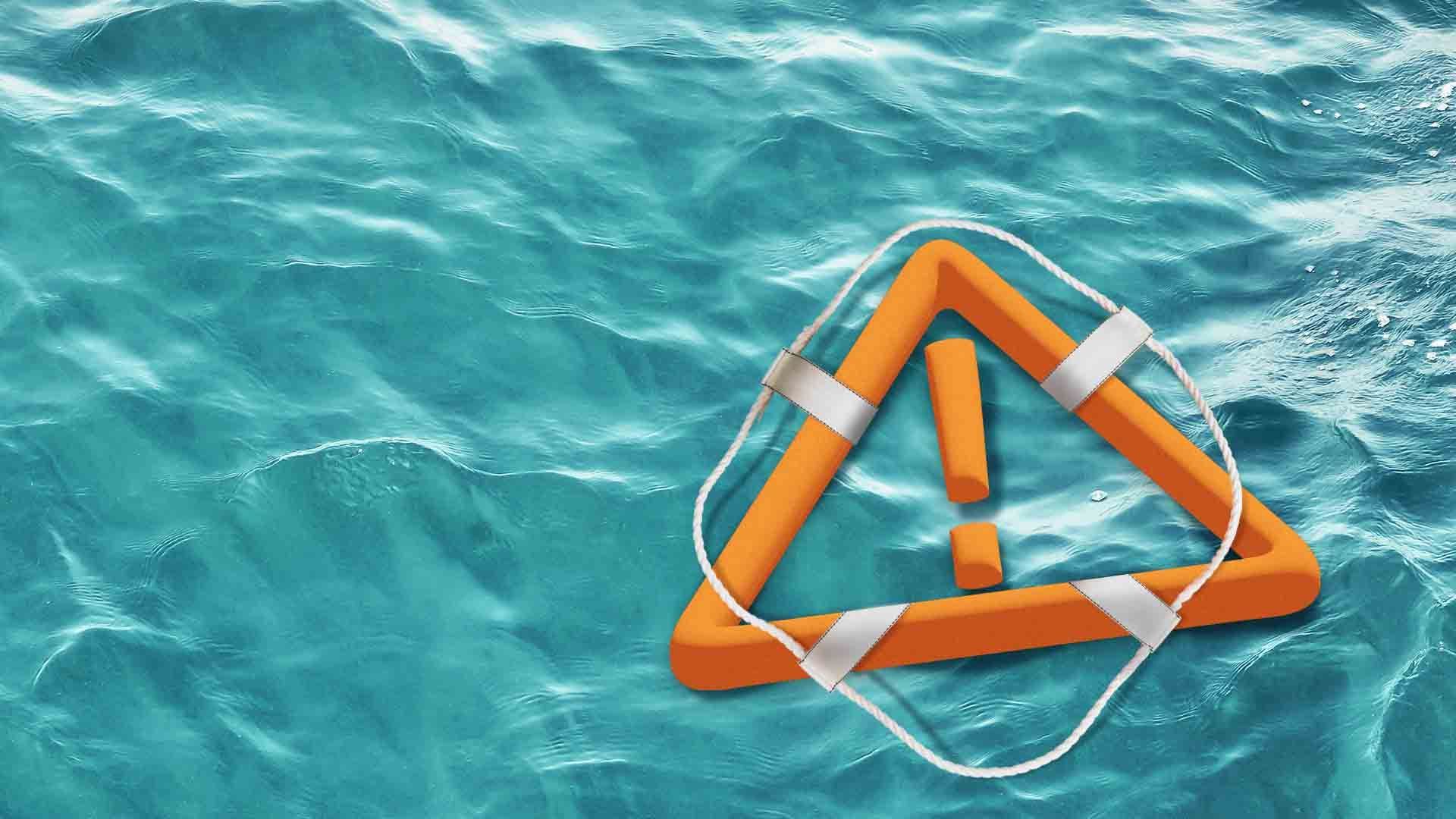 The Metals Company, a Canadian company racing to mine the deep sea, says it's seeking U.S. government financing for its business.
Why it matters: Deep seabed mining is a high-risk, high-reward enterprise. It balances the futures of delicate ocean ecosystems so car companies can get metal for electric vehicle batteries like cobalt, nickel, copper and manganese.
Some governments oppose the practice, citing the potential dangers to ocean life.
This upstart company is trying to get the U.S. to financially back the practice anyway ... money that critics worry could get it influence in its quest for permission to mine.
Driving the news: The Metals Company (TMC) has applied for federal assistance with building a plant for processing or refining material it retrieves from the sea floor, CEO Gerard Barron told Axios in an interview.
"America doesn't have any of those existing plants that could process our nodules," said Barron, who is seeking to "unlock" some of the "millions and billions of incentive dollars … to encourage the establishment of processing on U.S.A. soil."
The company pitches the investment as a counter to China, which has reportedly put money into deep sea mining, and thinks it's a net benefit for the environment compared to minerals extracted from land.
"It makes sense that we go to parts of the planet where there is the least life to get them," Barron said, "as opposed to going to the parts of the planet where there is the most life."
How it works: The "mining" that TMC wants to do doesn't involve drilling. It's a process of picking up rocks roughly the size of potatoes from the seafloor.
Specifically, The Metals Company applied for a grant under the Defense Production Act from the Defense Department, a representative of the company told Axios on Monday.
The company and other deep sea miners are pursuing metals at the bottom of the Clarion-Clipperton Zone, a large expanse between Hawaii and the west coast of Mexico.
They point to research they've conducted saying they'll remove the rocks safely. But marine conservationists are concerned that seabed mining can create large plumes of sediment that can float far away from the initial extraction zone.
We also know relatively little about the thousands of species living in the Clarion-Clipperton Zone.
State of play: Right now, TMC and other companies aren't mining. They are waiting on an inter-governmental ocean regulator — the International Seabed Authority — to decide whether it'll craft regulations for seabed mining.
It's a process that's been held up as some countries, including Finland, Germany and a constellation of island nations, oppose allowing deep sea mining at all right now, citing the unknown potential damage.
For its part, the U.S. view is that the ISA is fine to proceed with regulations, as long as they are grounded in good science and sufficiently protect the environment.
Between the lines: Amidst this opposition, TMC has laid groundwork to look ready for business the moment it gets official permission. Its doing so in a fashion that appears to align with the Biden administration's political goals.
The intrigue: TMC is also focused on D.C. influencers, spending at least $500,000 since 2021 on a relationship with Bracewell, the influential K Street law firm.
Of note: The U.S. can't formally vote on whether regulations can happen because of something quite arcane: the Senate hasn't ratified a decades-old treaty on sea activities.
"But America doesn't need to do that to get access to this material," Barron said. "What we'd like to see is a little bit more recognition of that, and a little bit more encouragement for us to continue that work."
What they're saying: Arlo Hemphill, an organizer with Greenpeace, told Axios his organization is now strategizing how to "get ahead of the curve" before TMC wins anything amounting to explicit federal support.
"[Barron's] made it clear that he's trying to convince members of Congress at least — and possibly others — to fund him," said Matthew Gianni, co-founder of the Deep Sea Conservation Coalition.
Despite not ratifying the sea treaty, the U.S. is "hugely influential" at the ISA through its existing diplomatic relationships, Gianni said.
That's because allies like Canada weigh the U.S. position on matters like these when they vote, and government officials do still weigh in with their views at the ISA on whether regulations should proceed.
Yes, but: It's an open question to TMC whether they will get the money.
"Well, they haven't turned [us] down," Barron admitted. "My phone's not ringing hot either."
A spokesman for the National Oceanic and Atmospheric Administration, which conducts marine ecosystem research, said the agency's efforts "continue to be directed toward baseline environmental research on and understanding of this environment, focusing on international cooperative at sea environmental studies."
One administration official told Axios: "The U.S. will continue to advocate actively for a stable, science-based, internationally recognized regulatory framework for deep seabed mining that ensures effective protection for the marine environment from the harmful effects that may arise from seabed mining activities."
Andrew Freedman contributed reporting.
This story was updated after The Metals Company amended an earlier statement to note that it's applying for federal assistance from the Defense Department, rather than the Energy Department.
Go deeper