Feds urged by Biden to widen use of "social cost" on climate change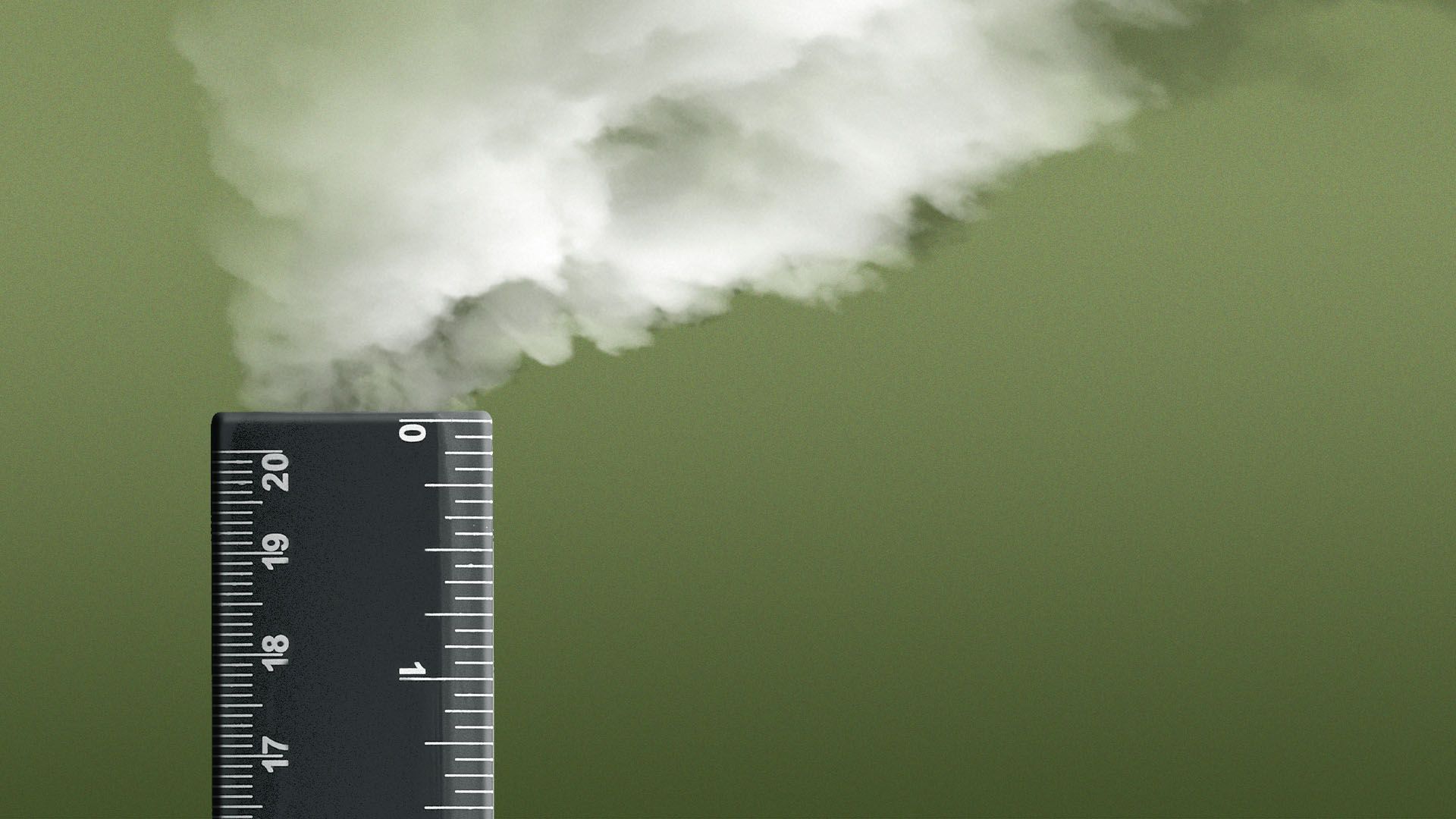 President Biden wants muscular federal use of a key metric that estimates damages from each added ton of greenhouse gases emitted.
Why it matters: This might shake up big decisions, but it depends on how it's implemented, how fast, and who's in the Oval Office.
"It will be the first time this 'whole of government approach' is used to evaluate the climate consequences of government actions," Richard Revesz, who heads the White House Office of Information and Regulatory Affairs, tells the New York Times.
Driving the news: Agencies will more broadly apply the "social cost of greenhouse gas emissions" — long part of regulations — in procurement, budgeting and environmental reviews.
State of play: The social cost tries to tally impacts from rising sea levels, changes in labor productivity, farm output, human health and other climate effects.
The use "allows better comparisons to other costs and benefits of agency decisions that may also be presented in dollar figures," the White House announcement states.
The other side: Sen. Shelley Moore Capito, the top environment committee Republican, said Biden officials are using "unproven figures" to try to justify policies that increase costs to families, "hamstring" employers and "delay job-creating infrastructure projects."
The big picture: The White House noted the government spends over $630 billion annually on goods and services.
"Agencies should consider procurements of large, durable, energy-consuming products and systems that could serve as pilots," the policy states.
Beyond procurement, examples of expanded use of the metric include assessing costs and benefits of discretionary grants and evaluating overseas aid decisions.
Catch up fast: Some of this was already in progress.
The White House noted the Federal Acquisition Regulatory Council has already sought input on using the social cost in procurement. The announcement also pointed to the Postal Service's EV purchase efforts.
Elsewhere, an interim White House Council on Environmental Quality guidance delves into using the social cost in National Environmental Policy Act reviews.
The intrigue: Social cost estimates are tricky and disputed.
A Biden administration working group set an interim figure of $51 per metric ton, mirroring an Obama-era value; but officials are expected to raise it substantially.
Agencies will have discretion in what estimates to use, a White House official tells Axios.
The bottom line: The wonky move could stitch climate policy more deeply into the fabric of government decisions.
Go deeper