BP CEO Bernard Looney resigns in major big oil shakeup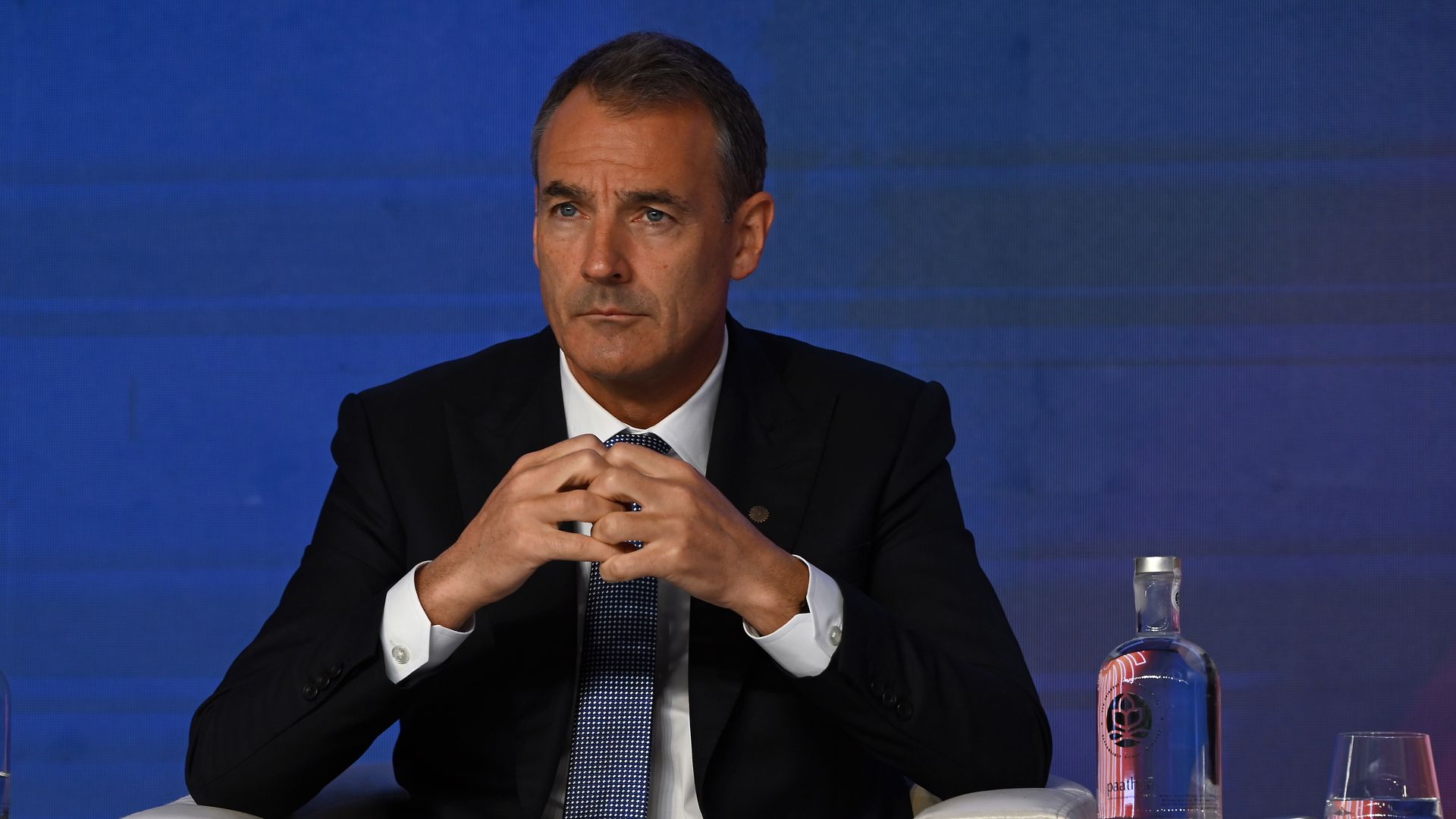 BP CEO Bernard Looney is stepping down immediately amid a probe into his personal relationships within the company, the energy giant said Tuesday.
Driving the news: BP said Looney, who became CEO in early 2020, had previously disclosed "a small number of historical relationships with colleagues prior to becoming CEO" after allegations received in 2022.
They said no breach of the company's conduct code was found after that review, but that he gave the board assurances about disclosure of past relationships and future behavior.
BP said "further allegations of a similar nature" recently surfaced and a probe began that remains ongoing.
"Mr. Looney has today informed the Company that he now accepts that he was not fully transparent in his previous disclosures. He did not provide details of all relationships and accepts he was obligated to make more complete disclosure," BP said in a statement.
Catch up fast: Looney, 53, became CEO after roughly three decades in other roles at BP.
He was at the helm during a tumultuous time in the industry, starting with the COVID pandemic that led to lowered demand and prices collapsing, as well as Russia's invasion of Ukraine that saw companies rake in huge profits and supply concerns return.
Looney also oversaw efforts to deepen the company's climate change commitments and diversification.
In 2020, he quickly laid out a target to become "net zero" by 2050, but recently altered plans slightly while keeping the emissions goal intact.
BP scaled back targets for cutting its oil and gas production in February and announced an increase in supply investments, as well as more resources for its low-carbon plans.
What's next: Chief Financial Officer Murray Auchincloss will be CEO on an interim basis.
A key question for BP is how the company's next leader navigates tricky questions around energy transition, shareholder rewards, oil and gas supply investment, and more.
Go deeper