The worst times to hit the road over Labor Day weekend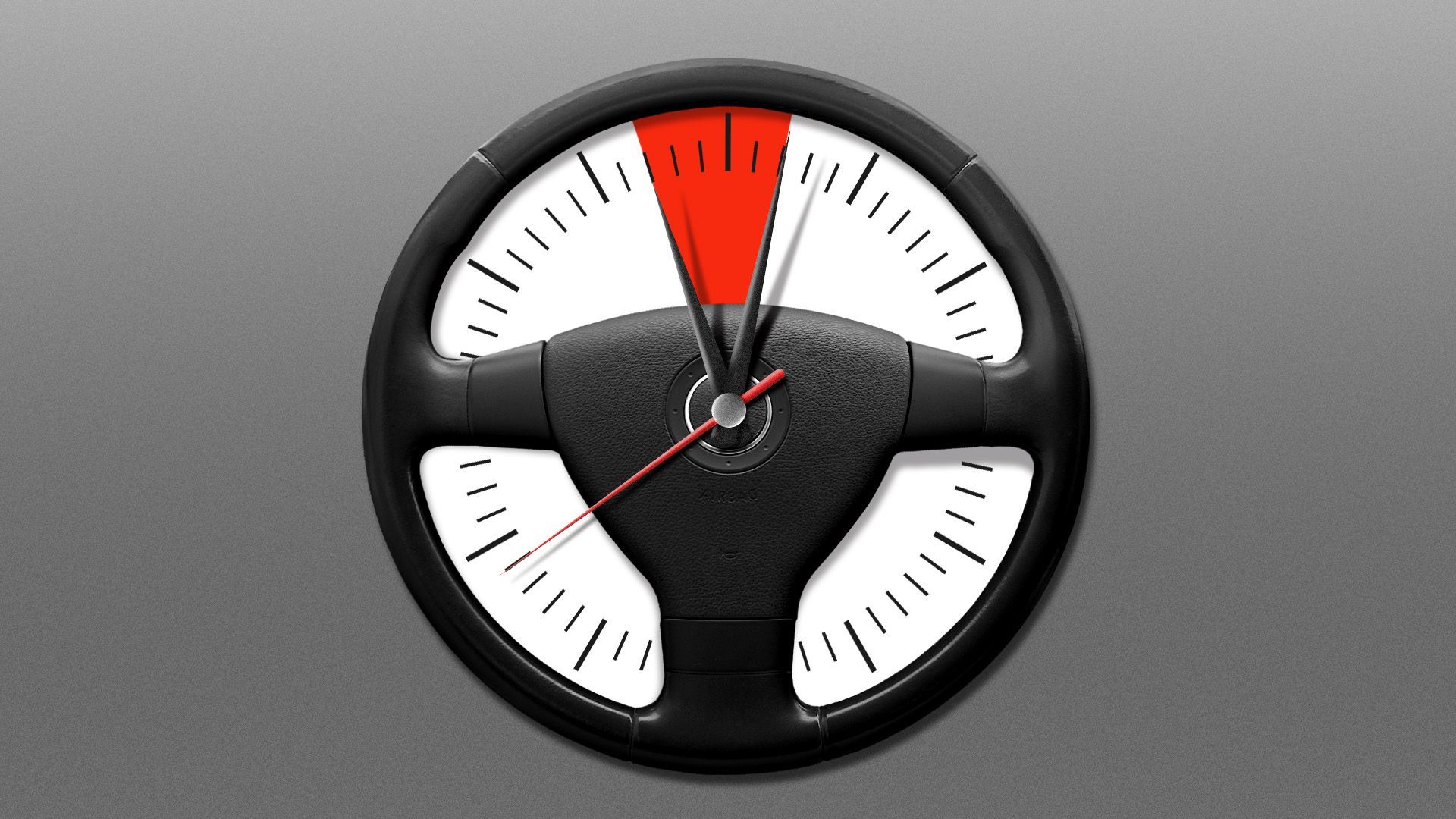 The Thursday afternoon before Labor Day is projected to be the busiest time on the road this holiday weekend.
Why it matters: Planning to drive during off times could save travelers hours in the car.
Higher than normal traffic volumes are expected Thursday and Friday ahead of Labor Day this year, according to INRIX, a global provider of transportation data and insights that works with AAA to find best/worst car travel times.
Thursday between 2pm and 6pm is projected to be the busiest time on the roads this weekend.
Friday between 11am and 9pm could also be bumper-to-bumper.
The times with the least traffic this week, reports INRIX, are on Sunday — when minimal traffic is expected overall — and…
Thursday before 7am.
Friday before 11am.
Saturday after 6pm.
Monday after 7pm.
What they're saying: "The best times to travel by car over Labor Day weekend are early in the morning or in the evening," says Bob Pishue, transportation analyst at INRIX.
"If you must travel during heavy traffic, navigation apps and local departments of transportation can help steer drivers around long delays."
Go deeper