Manufacturing the Future: Atlanta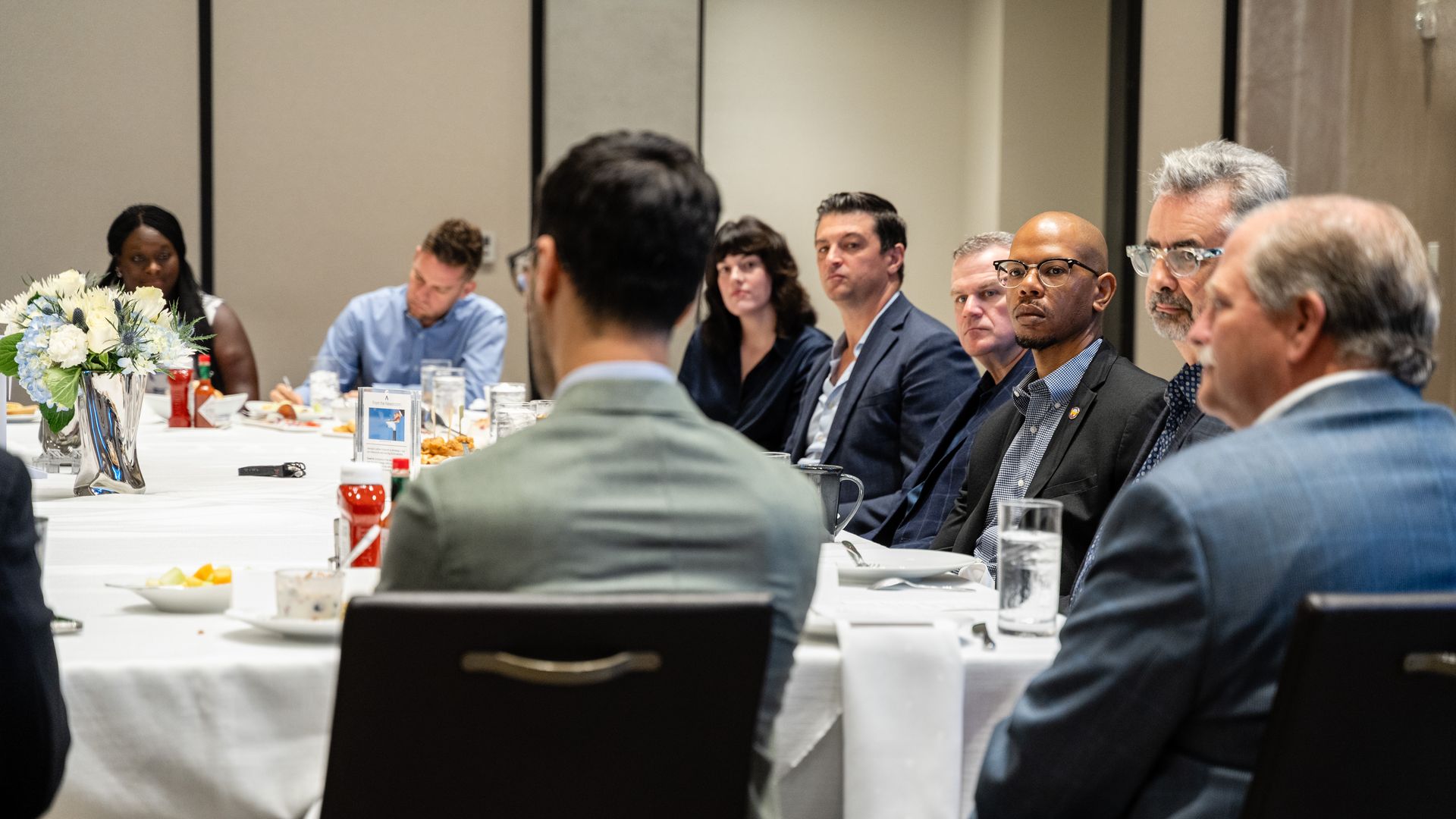 An Axios Expert Voices Roundtable Discussion in Atlanta, Georgia
On Wednesday, August 23, Axios hosted an Expert Voices roundtable discussion in Atlanta, featuring local leaders and experts in manufacturing, academic and government. Guests discussed the future of manufacturing in America, and how the industry is adapting to growing technological innovation and clean energy initiatives as more jobs return to U.S. shores. Axios reporter Emma Hurt and local Atlanta reporter Thomas Wheatley led the conversation.
On how large manufacturing companies can evolve
Participants discussed how established companies can innovate their systems and processes to stay competitive with modern innovation and net zero initiatives.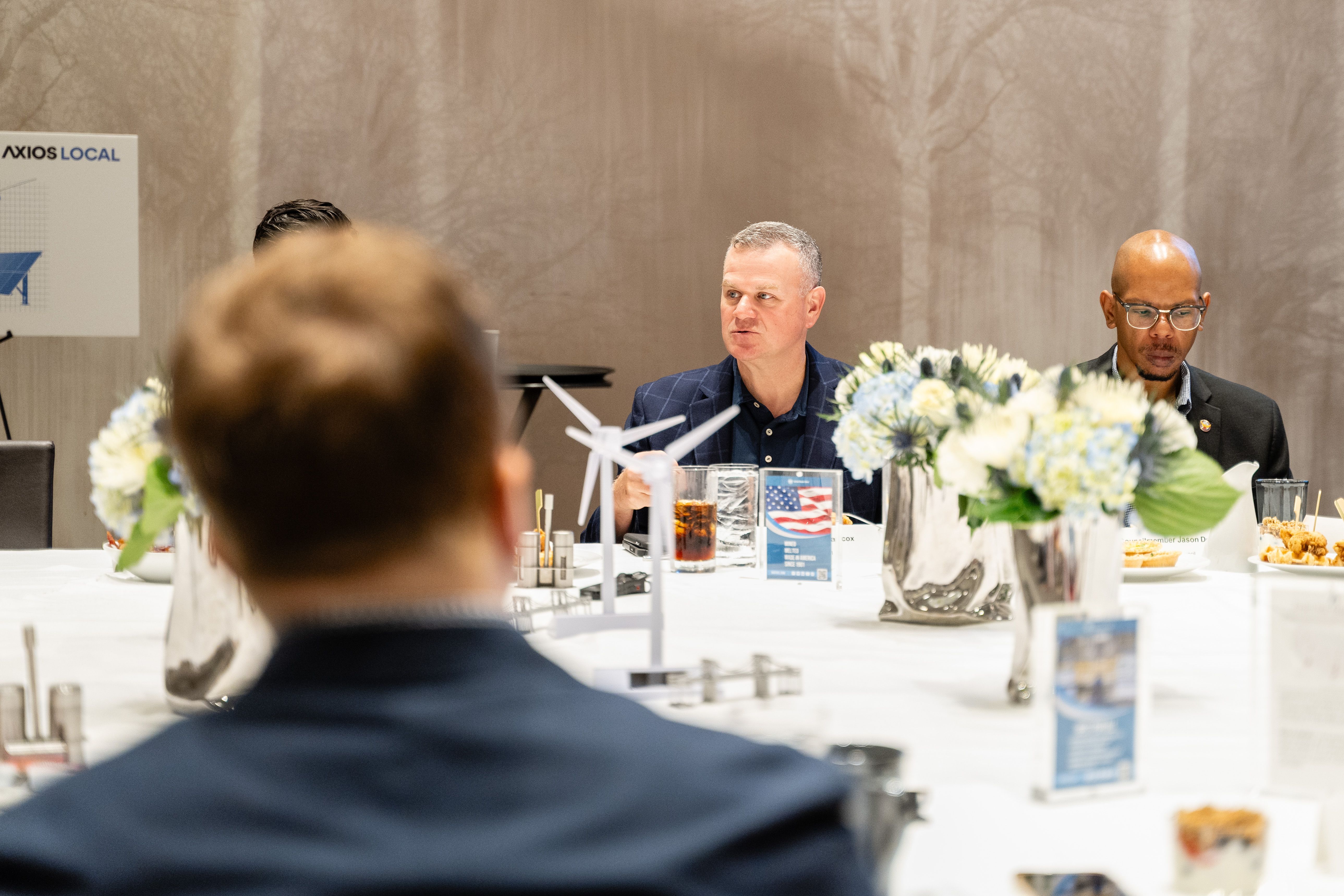 Kenneth Jaycox, Senior Vice President & Chief Commercial Officer, U. S. Steel: "…It's our customers that drive us in so many ways to the future based on their needs and their requirements…That old stodgy company mindset and dynamic melts away really fast because people can gravitate–what's the right thing for our stakeholders? What's the right thing for employees? What's the right thing for our customers? What's the right thing for the planet? It's an easy thing for people to get engaged in."
On workforce issues within America's manufacturing industry
Attendees shared insight on one of the major concerns within the manufacturing industry right now: the lack of workers to fill jobs. They also proposed solutions for solving the problem.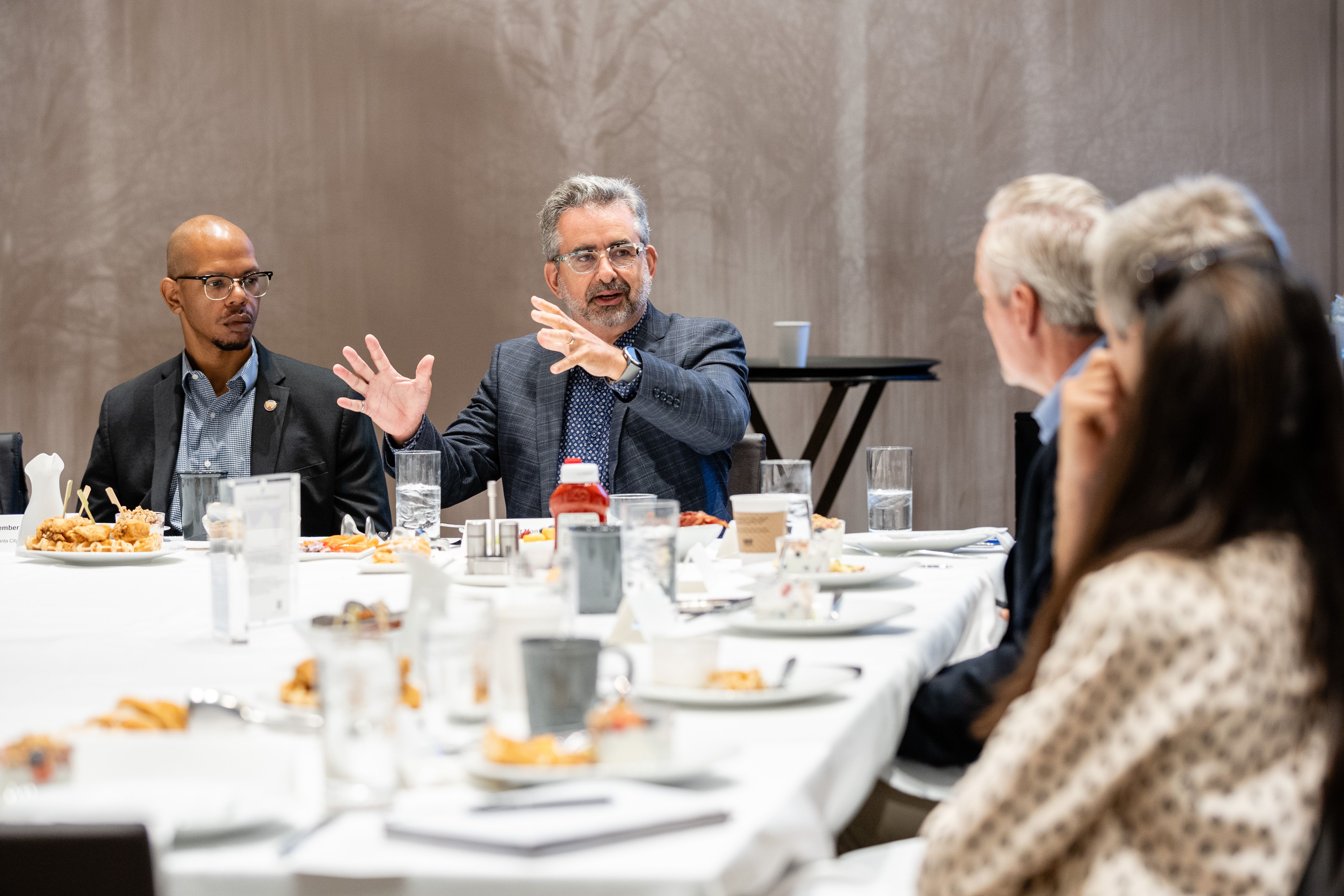 Stephanie Scearce, Director, Workforce Development, Georgia Association of Manufacturers: "A.I. is a very interesting topic right now within manufacturing. And there is a big disconnect and there's some manufacturers out there that really want to pursue it. There's others that are kind of nervous about it because of the cloud based aspects of it…With our concern with workforce and the availability thereof, we are going to have to tap into technology and beyond to help offset that gap. Yes, it may eliminate some jobs, but it's jobs we haven't been able to fill in the last five years.'
Councilmember Jason Dozier, Atlanta City Council: "…The thing that I think about a lot …is affordable housing. How does our workforce even live in the communities in which we're trying to get them to work? And then separately, how do we attract good paying manufacturing jobs into the city?...The other aspect of this…I think a lot of Americans are unaware of what the possibilities are out there. And so I think that's where the city and our partners can play a role is that education."
Benoit Montreuil | Chair Professor and Director, Supply Chain & Logistics Institute, Georgia Institute of Technology: "…There's a mixture of things, but it's all related to developing the…ecosystems that will support this innovation…So as a state, for example, here we want to be in clean tech. We have to take the whole ecosystem that's going to get there in automotive, if we really want to be a player in electric and autonomous cars, etc., we have to look at the whole ecosystem to get there. And that ecosystem includes all the talent we need, the talent supply chain, essentially."
Tim Lieuwen, Executive Director, Strategic Energy Institute, Georgia Institute of Technology: "From a policy point of view, what we've learned is that investing in high technology is not enough for creation of jobs…I think just the realization that the problem that the technologists have to not only be thinking about really the cool tech, but just the innovations around the manufacturing itself…We really have to be also innovating on driving down manufacturing costs, which in itself is really an innovation challenge."
Thank you U. S. Steel for sponsoring this event.
Go deeper