EPA elevates climate in polluter crackdown plan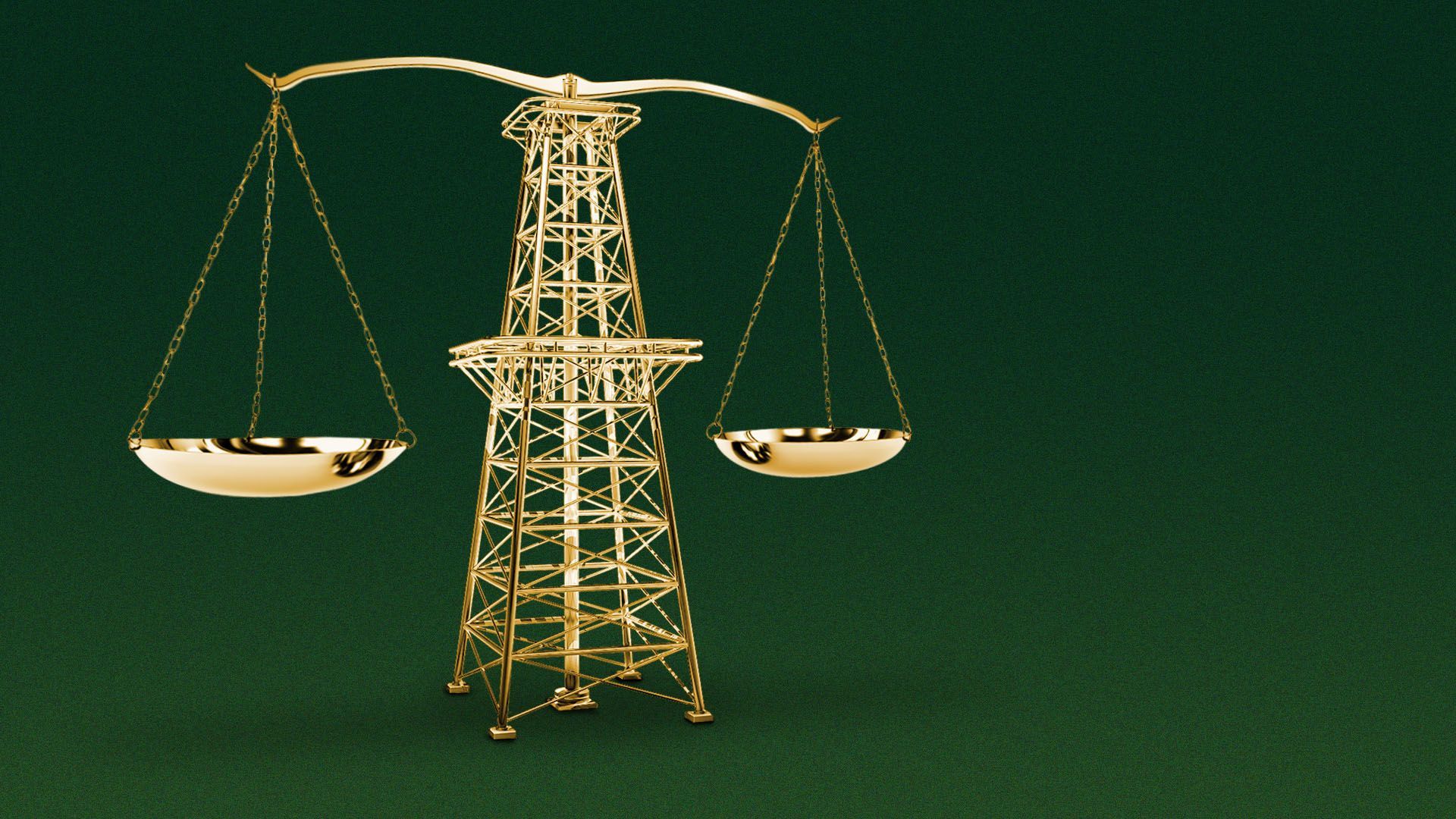 For the first time, the Environmental Protection Agency's list of priority enforcement areas for the years ahead includes climate change.
Why it matters: The inclusion, in the agency's final fiscal 2024-2027 plans, is the latest offshoot of the Biden administration's focus on global warming.
The big picture: The plan, finalized Thursday, says criminal and civil enforcement powers will focus on two major climate-related areas...
Emissions of the potent greenhouse gas methane from oil and gas production sites, and from landfills, another major source.
Illegal use, import or production of hydrofluorocarbons (HFCs), another powerful gas used in refrigeration.
HFCs are being phased out under a 2020 law, and U.S. participation in the Montreal Protocol.
State of play: Enforcement of existing rules targeting multiple air pollutants from oil, gas and landfill sites provides "ancillary" benefits on methane, the plan notes.
If EPA completes methane standards, "enforcement of those requirements could be included in this initiative as well."
Catch up fast: Other new areas on the priority list are chemicals, called per- and polyfluoroalkyl substances (PFAS), and carcinogenic coal ash contamination.
Reality check: Data from the Environmental Integrity Project shows downward trends in enforcement under Biden.
Staff have declined over the last decade, and civil cases closed in fiscal 2022 was the lowest in at least 22 years.
Criminal investigations opened that year were the second-lowest after 2017, per EIP.
"Some of that continued decline in enforcement under Biden happened because of layoffs and departures of key staff during the Trump Administration," EIP spokesman Tom Pelton tells Axios.
What we're watching: EPA has a new top enforcement official in David Uhlmann, who the Senate confirmed last month, two years after his nomination.
Go deeper