White House makes its move on permitting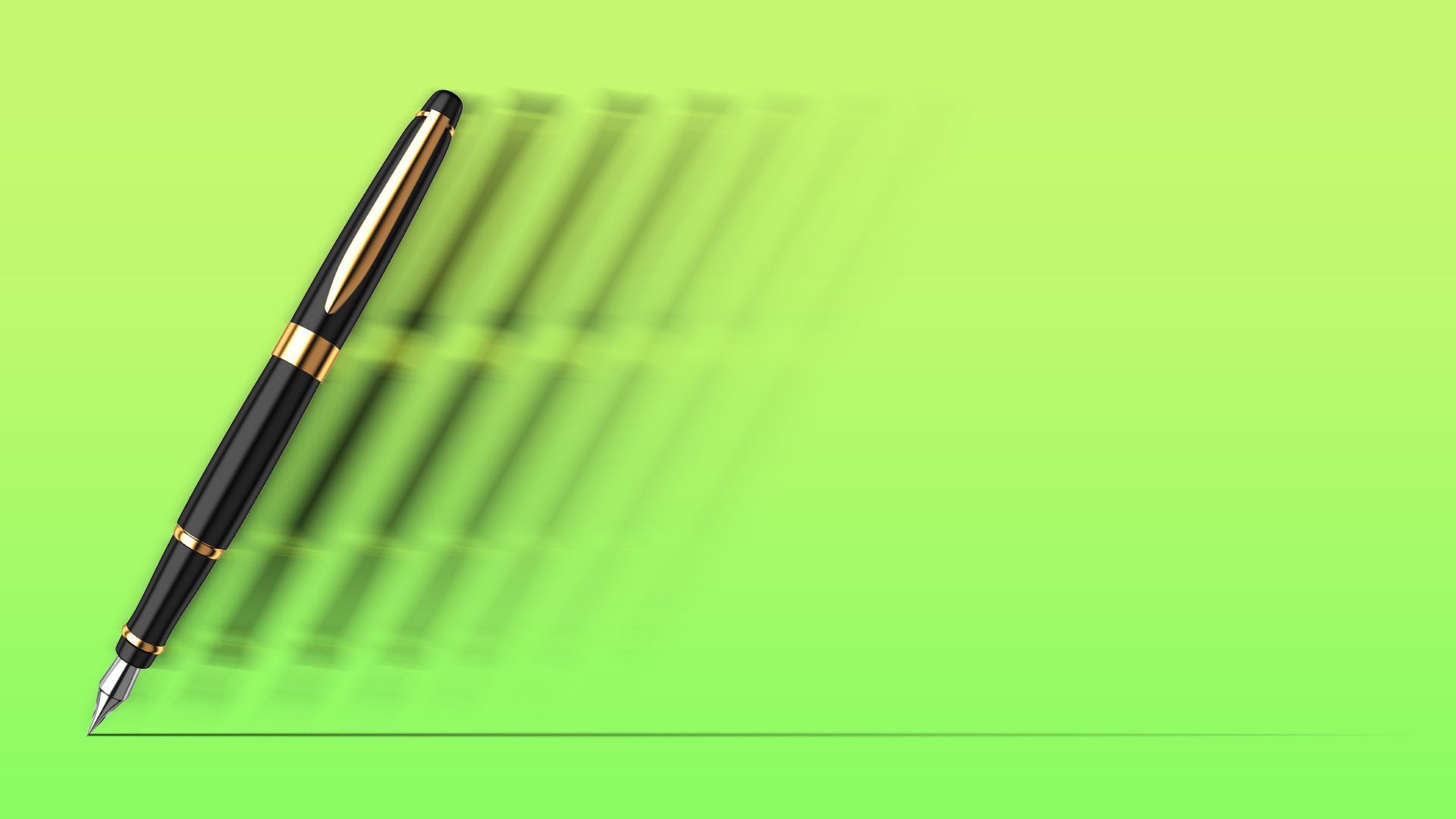 The White House is floating plans to speed reviews of infrastructure proposals — including transmission to help integrate renewables onto power grids.
Driving the news: The Council on Environmental Quality is releasing draft regulations that implement provisions in the recent debt ceiling deal aimed at accelerating permitting.
But the proposal goes beyond what's specifically required by that law, the White House said.
Why it matters: Faster permitting is needed to fully breathe life into the big climate law and meet White House emissions goals, Biden officials and outside analysts say.
How it works: The long-awaited draft rule includes:
Implementing the debt deal's provisions on review timelines and allowing one agency to adopt "categorical exclusions" — classes of projects exempt from detailed environmental review — used by another.
Elsewhere, it would push agencies to reduce review requirements by considering a proposal's environmental mitigation measures; and more widely use "programmatic environmental reviews to expedite broad categories of projects."
Yes, but: Advocates of building new infrastructure — fossil fuel and "clean" projects alike — say more steps are needed.
For instance, Sen. Joe Manchin (D-W.Va.), who leads the Senate's energy panel, wants new limits on judicial reviews of transmission projects.
However, new Capitol Hill deals face big political hurdles.
What they're saying: "Our job is doing everything we can to accelerate the development of clean energy and infrastructure with the tools that we have, and to maximize the benefits of federal investments, even as we press for further change," White House energy adviser John Podesta told reporters.
The bottom line: Permitting will remain a battleground, but officials are working with what they've got.
Go deeper