An ambitious climate fund aims to break the mold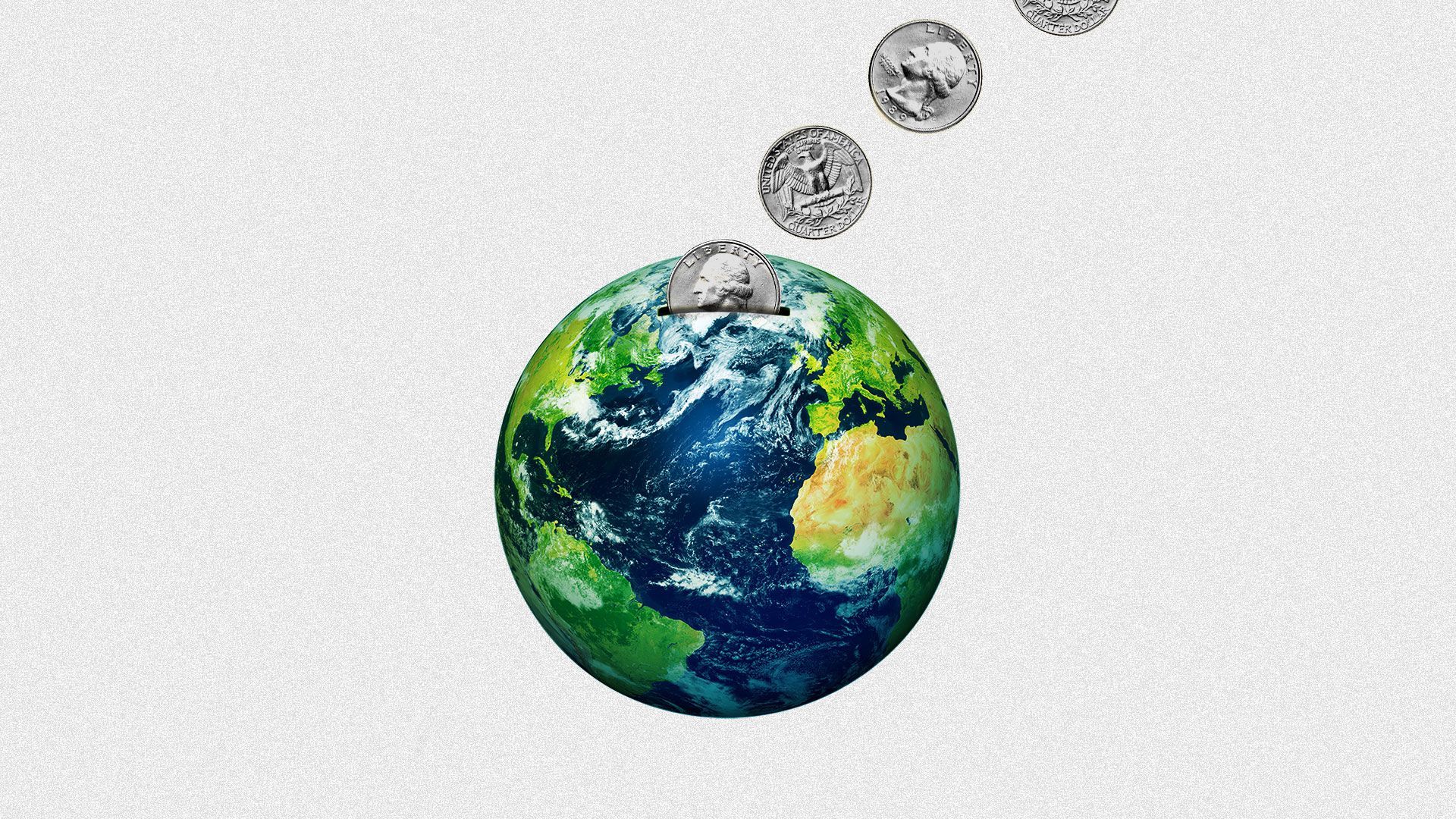 A $239 million climate tech investment fund brings an atypical structure — and ambitious goals — to the startup arena.
Driving the news: Azolla Ventures, launched out of the nonprofit Prime Coalition, focuses on early-stage hardware startups with outsized impact if their tech scales.
It's designed to back firms that can "significantly alter the trajectory of climate change, but are overlooked by traditional capital sources," they said.
Thursday brings the first details about Azolla's size and structure.
How it works: It blends "catalytic, charitable capital" — think grant-making arms of philanthropies and corporations, to name two — with traditional sources like endowments and family offices.
It's focused on "impact-first" investing, which has more risk tolerance and a longer time horizon for commercial success.
Zoom in: Prime works with Azolla to assess potential investments' emissions-cutting potential and the (low) likelihood of attracting support from conventional investors. Then, it helps bring in philanthropic capital.
Capital amounts will vary, but Azolla co-founder Johanna Wolfson says initial investments will average in the $1 million to $2 million range.
Why it matters: Azolla is thinking big as it stakes very small players. Investment criteria include solutions that can ultimately cut or remove emissions at the gigaton scale.
Plus, attracting finance can be tough for hardware firms.
Catch up fast: The first six investments include Heaten, which is developing high-temperature heat pumps to drive industrial processes without fossil fuels; and Funga, which is "optimizing the forest microbiome for improved carbon storage."
The bottom line: "We have a lot of solutions out there that are supported by finance-first investors, but what are we leaving on the table by not bringing that impact-first mindset?" Wolfson tells Axios.
"That's what we're here to identify, nurture and support."
Go deeper