Top GOP lawmaker weighs Kerry subpoena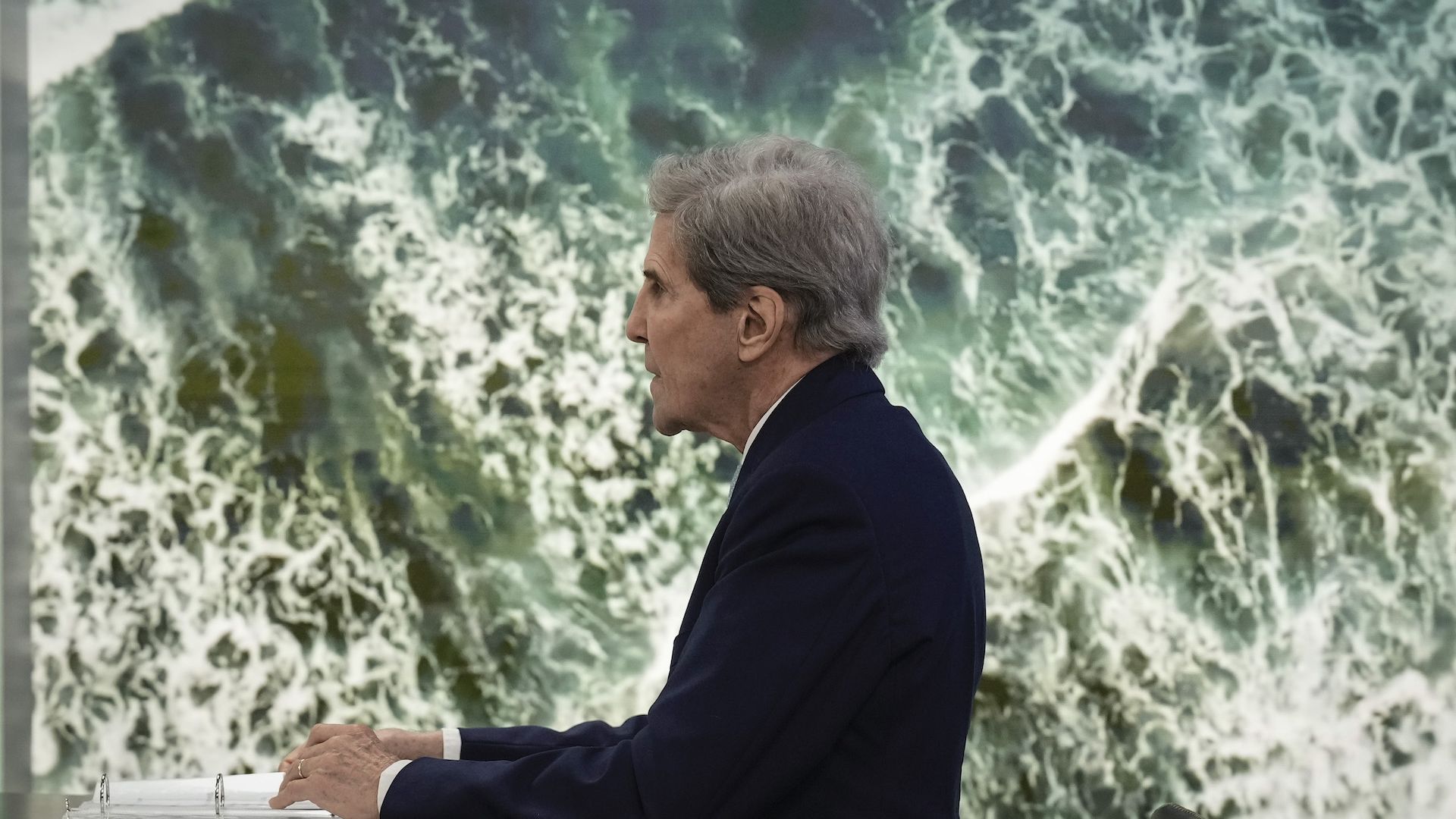 House Oversight and Accountability Committee chairman James Comer signaled he's prepared to subpoena special climate envoy John Kerry's office, if it doesn't cough up documents he's seeking.
Driving the news: In a new letter to Secretary of State Antony Blinken, Comer, re-ups document demands, arguing the Biden administration has long "refused" to provide info.
If they don't comply, the panel "will have to consider other means, including compulsory process."
Why it matters: It's an escalation of GOP efforts to learn more about the work of Kerry, the former secretary of State who's occupying a powerful position within the Biden administration as a climate super-diplomat.
Zoom in: The letter seeks a range of documents on budgets, communications with outside governments and advocacy groups, and much more by May 9.
The big picture: The letter attacks Kerry's work alongside the demand for documents.
It alleges Kerry's activities "skirt congressional authority, threaten foreign policy under the guise of climate advocacy, and could undermine our economic health."
The other side: Kerry's has been working to corral more aggressive climate commitments from other countries — including China, the world's largest emitter — and the private sector.
Administration officials, including Kerry, emphasize that failing to stem global emissions will bring damaging economic consequences.
Go deeper