Major VCs link arms in new climate push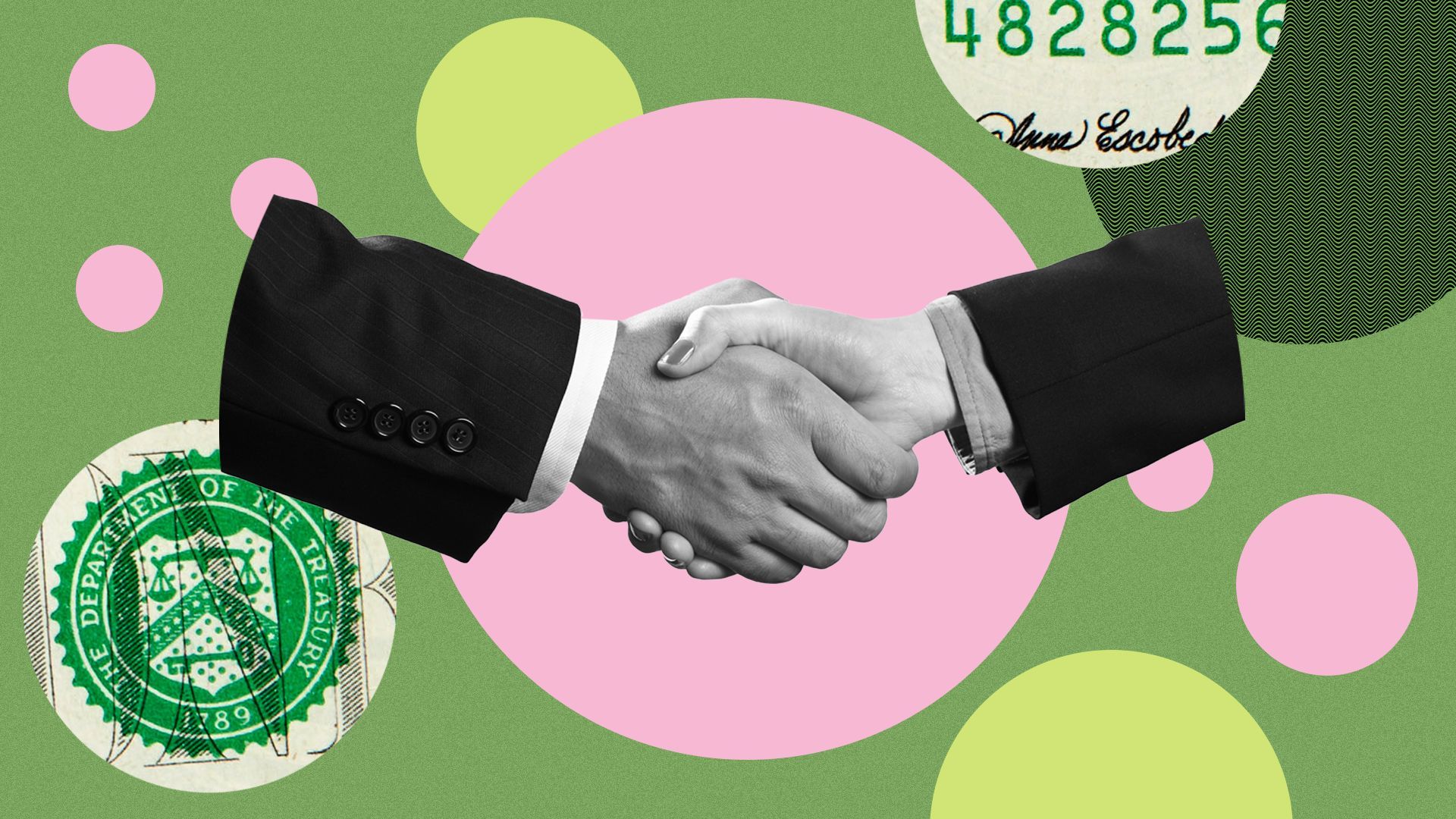 Big names in the venture capital world are launching a first-of-its-kind group to ensure startups begin life on a climate-friendly pathway — and stay that way as they scale, Ben writes.
Driving the news: The new Venture Climate Alliance is designed to align firms' portfolios with a "net zero" emissions future, and help individual companies they finance do the same.
The group's membership already includes roughly two dozen VC firms in the U.S. and Europe.
Among them: Prelude Ventures, Capricorn Investment Group, DCVC, Energy Impact Partners, Fifth Wall, and S2G Ventures, to name a few.
Why it matters: It fills a void. Existing efforts bring large companies and industries — banks, for instance — together around "net zero" goals and charting their progress.
But small, venture-backed companies eventually become big ones. The collective impact of products, services and tech they provide other industries will matter a lot.
How it works: The VCA will help provide venture firms and their portfolio companies with methods and resources to analyze and report not only their own emissions, but climate impact more broadly.
The big picture: Prelude Ventures principal Alexandra Harbour said the goal is to "bridge the gap" between startups and climate targets already common among large public companies.
Early stage innovation "has the potential to decarbonize legacy industries through a combination of better products, more efficient processes, and lower costs," said Harbour, the VCA chair and co-founder, in a statement.
What they're saying: Daniel Firger of Great Circle Capital Advisors, notes big Fortune 500 companies have plenty of staff and money to analyze their climate effects and hire consultants.
"Startups don't have that luxury. Budgets are tight. Bandwidth is really constrained," Firger, who is advising the new group that he helped launch, tells Axios.
"So providing ... support for those portfolio companies and founders is very much of a vision for what the VCA will help members to do."
The bottom line: "Venture [capital] has a lot to contribute to the conversation," Harbour tells Axios.
"And we have a fiduciary duty to our LPs and to our portfolio companies to prepare them for exiting into a market environment in 2030, 2040, 2050 that looks fundamentally different than it does today."
Go deeper