"Unprecedented" coral disease relief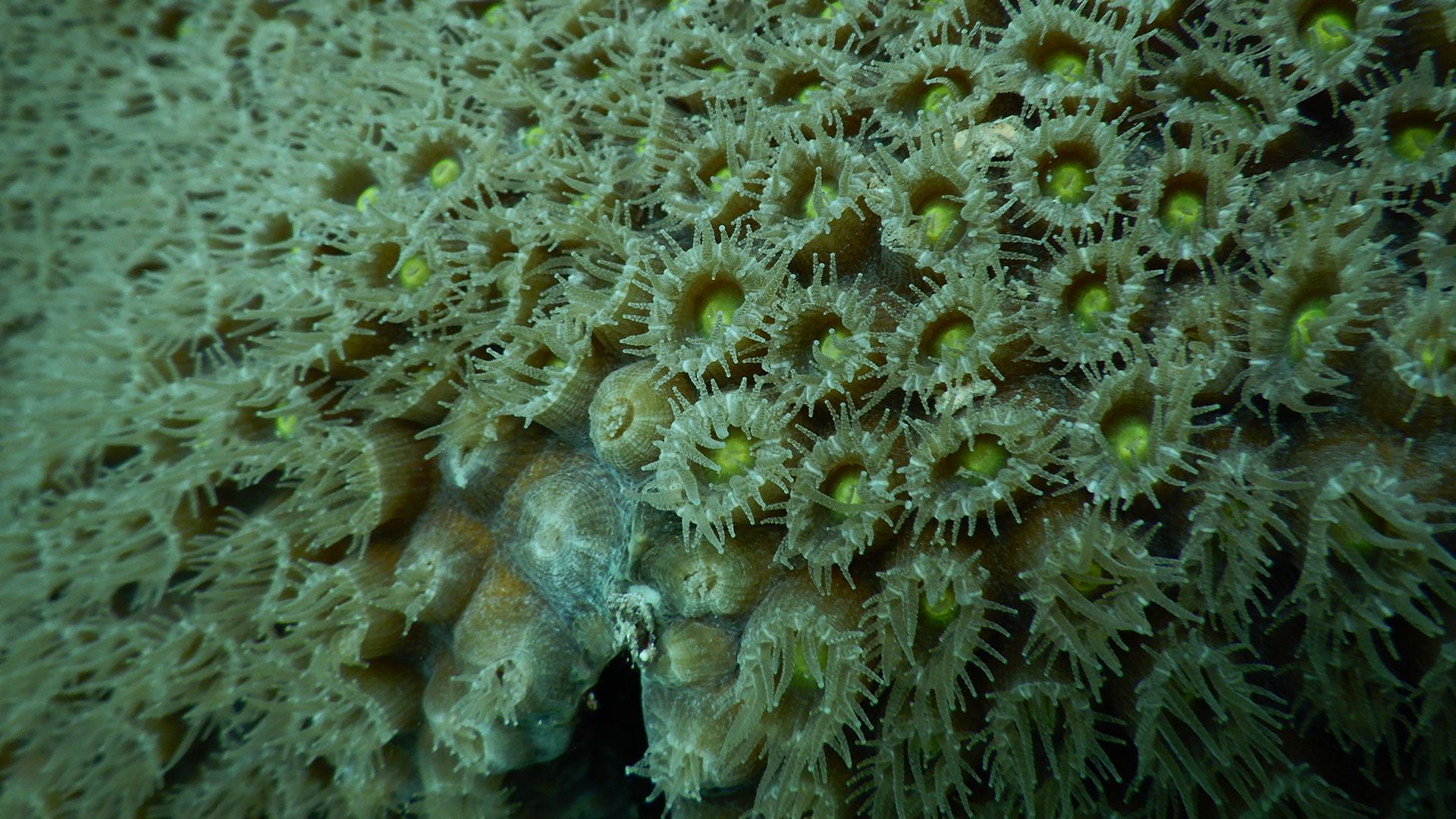 Scientists have discovered a new tool to add to their arsenal in treating and preventing a disease that has wreaked havoc on Florida's coral reefs for years, according to new research.
Why it matters: Stony coral tissue loss disease, or SCTLD, is a fast-acting, deadly plague-like affliction that has long confounded researchers at authorities like NOAA — even as it spreads throughout the wider Caribbean, threatening local economy and livelihoods.
What they found: Led by Smithsonian Marine Station researchers and funded in part by NOAA, the study published Thursday in the journal Communications Biology found that a bacterial probiotic treatment effectively stopped or slowed SCTLD in nearly two thirds of tested infected coral fragments.
It also prevented the infection from spreading in all transmission experiments.
What they're saying: Microbiologist Blake Ushijima, who led the study when he was a postdoctoral researcher at the Smithsonian Marine Station, tells Axios that the probiotic could be used preventively to fortify healthy corals against an "unprecedented" disease.
"Think of it like the COVID pandemic. We can develop treatments to treat people with COVID, but if we had no way of protecting the healthy population, then the control [of] this disease would be ... not very great," says Ushijima, an assistant professor at the University of North Carolina Wilmington.
Composed of a beneficial bacterial strain that's found on diseased corals, the probiotic was tested in a lab setting on one species of coral, and researchers are actively starting field trials with it on diseased corals in the Florida Keys.
Zoom out: Much about SCTLD remains unknown. Just last year, a lead scientist at NOAA Florida Keys National Marine Sanctuary described coral disease research as being "in the Dark Ages."
What scientists do know: Once infected, large corals "that can take hundreds of years to grow" can die in weeks, according to Valerie Paul, head scientist at the Smithsonian Marine Station and co-author of the paper.
Plus, at least two-dozen species of hard corals are at risk of contagion.
Threat level: Since its discovery in Florida in 2014, SCTLD has been spotted in at least 22 Caribbean countries and territories.
The bottom line: "It's another tool in the toolbox, because we don't really have a lot of options," says Ushijima. "We can save the healthy corals by pulling them out of the ocean, or you can treat the diseased ones with antibiotics. If that doesn't work? Well, they're going to die."
Go deeper:
Go deeper