U.S. government rejects coyote protection in Arizona and New Mexico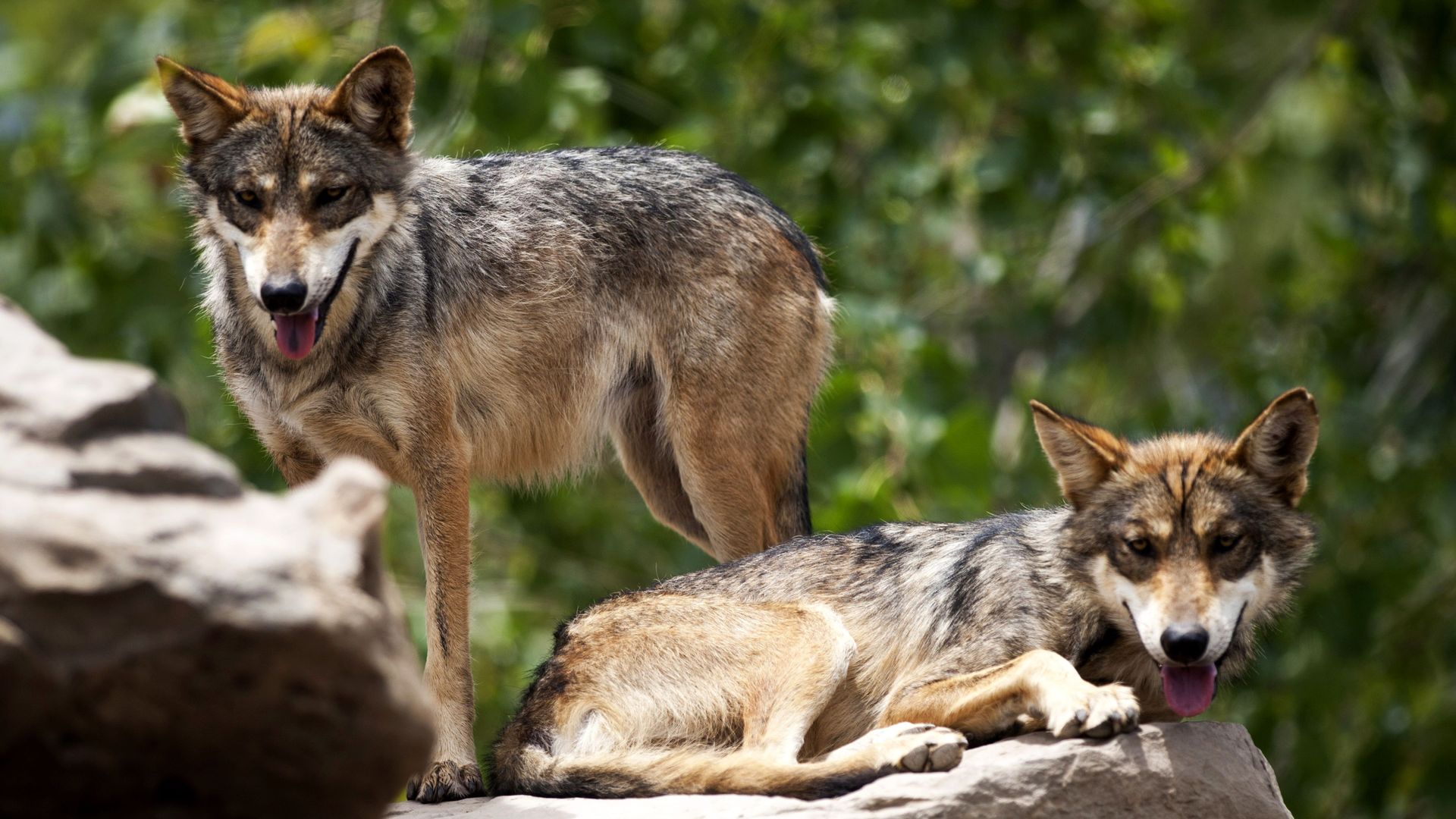 The U.S. Fish and Wildlife Service (USFWS) said it won't prohibit coyote hunting in parts of Arizona and New Mexico where the animals are sometimes mistaken for endangered Mexican wolves.
Driving the news: A coalition of conservation groups asked the federal government in December to list coyotes as endangered in Mexican wolf territory.
In their petition, the groups argued that juvenile Mexican wolves are similar to coyotes in size, color and fur pattern, adding that even "wildlife professionals and the most astute hunters" struggle to tell them apart.
They included 11 examples of wolves shot by people who mistook them for coyotes.
Context: Under the Endangered Species Act, the USFWS can protect animals that are similar in appearance to threatened or endangered animals.
Why it matters: Hundreds of thousands of Mexican wolves once roamed the southwestern U.S. and Mexico, but they became extinct in the wild in the 1970s, according to the Endangered Wolf Center.
Through reintroduction programs, at least 241 wild Mexican wolves are now in New Mexico and Arizona.
What they're saying: Western Watersheds Project deputy director Greta Anderson told Axios Phoenix the U.S. Department of Justice typically won't prosecute under the Endangered Species Act if a hunter claims they misidentified the endangered animal as a different species.
She called the excuse a "get out of jail free card" that the petition was trying to eliminate.
The other side: USFWS Mexican wolf recovery coordinator Brady McGee said listing coyotes as endangered would have a "minimal impact" on their recovery and put an "extreme burden" on law enforcement, distracting from their efforts to protect the species.
What's next: Anderson said her group is considering asking the state to increase regulation around coyote hunting in areas inhabited by Mexican wolves.
You need a hunting license, but no tag or permit, to hunt coyotes in Arizona.
Go deeper