The carbon removal industry puts down roots as it grows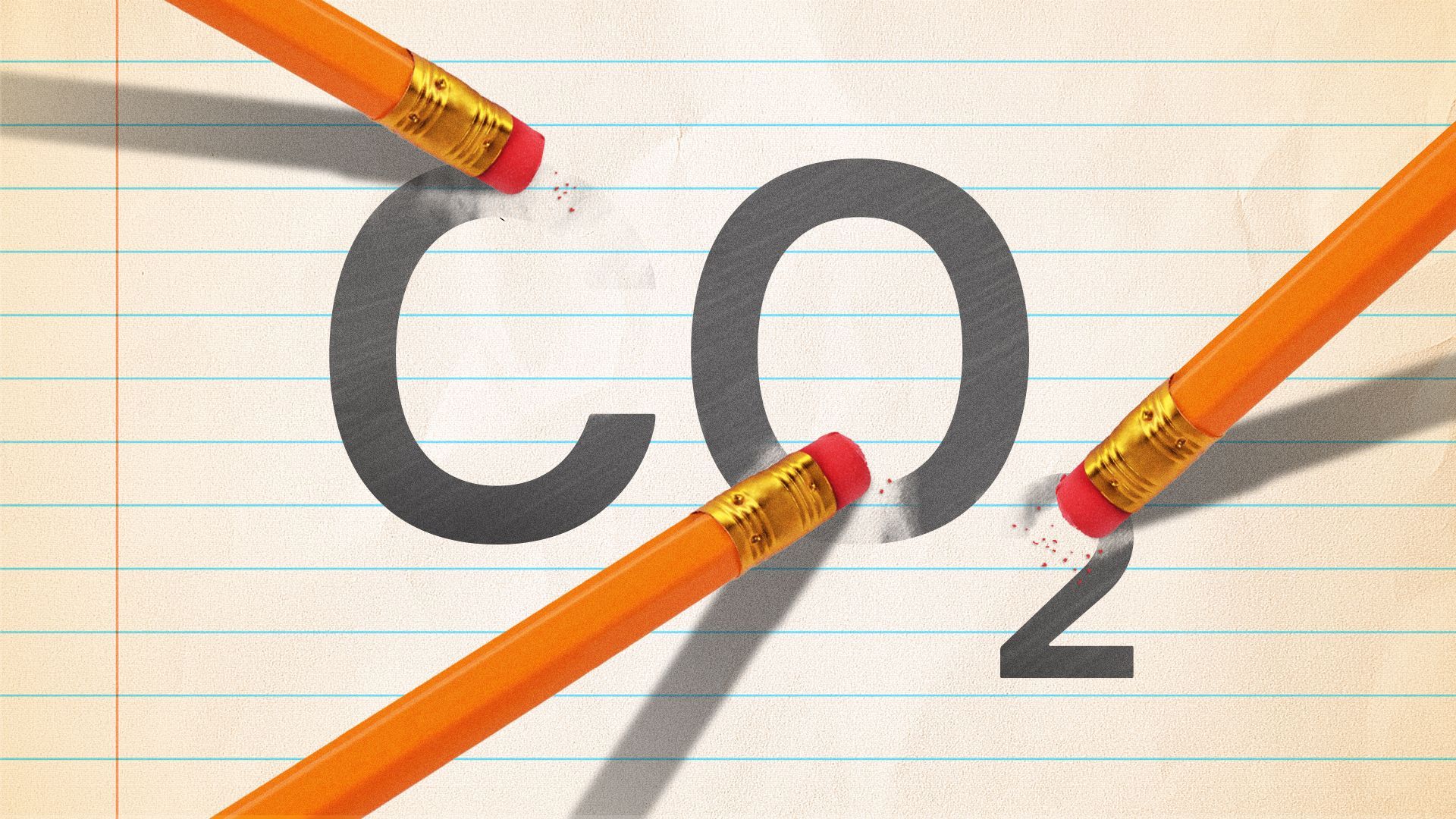 An industry group seeking stronger federal and state policies to scale up a suite of technologies that permanently remove CO2 from the atmosphere launched Thursday morning.
Driving the news: The Carbon Removal Alliance brings together 20+ members, spanning removal companies with multiple methods, buyers and more.
Members include Charm Industrial, Lithos Carbon, Stripe, Climeworks and CarbonBuilt, to name a few.
The executive director is Giana Amador, who co-founded the advocacy group Carbon180 in the mid-2010s.
The new group's founding ethos is that projects should bring permanent and verifiable removal and show they're net negative.
Why it matters: Removal needs to scale up massively to help meet climate goals by complementing emissions-cutting energy tech.
What's next: "Having a member-oriented organization allows us to directly surface a lot of the challenges that entrepreneurs are facing, in developing and commercializing these technologies in a way that really hasn't happened before," Amador tells Axios.
The alliance is organized as a 501(c)(4), allowing it to devote significant resources to lobbying in addition to its educational and intra-industry work.
The big picture: Private finance and federal support has grown in recent years.
Some big steps: $3.5 billion in the bipartisan infrastructure law for creating Energy Department-led direct air capture "hubs" and expanded tax incentives for carbon-sucking projects in the new climate law.
But Amador says important gaps remain. The organization's goals include federal incentives for a wider range of removal methods and implementing existing laws in a tech-neutral way.
What they're saying: Amador said energy policies have traditionally been written in a way that it's "easy to slot technologies in, like direct air capture, which have a single facility or a single point of storage."
"That becomes very different when we're talking about approaches, for example, in the oceans or approaches where we're applying carbon reactive rocks on agricultural fields."
Quick take: It's a key part of a wider trend — the emergence of removal advocacy and industry lobbying infrastructure that's well-established with more mature climate tech like wind and EVs.
The bottom line: "We're at this really exciting inflection point for the field that as [it] matures and as carbon removal solutions scale, it's really important to make sure that the projects moving forward are extremely high quality," Amador said.
Go deeper