Ukrainian Selects: "A special story"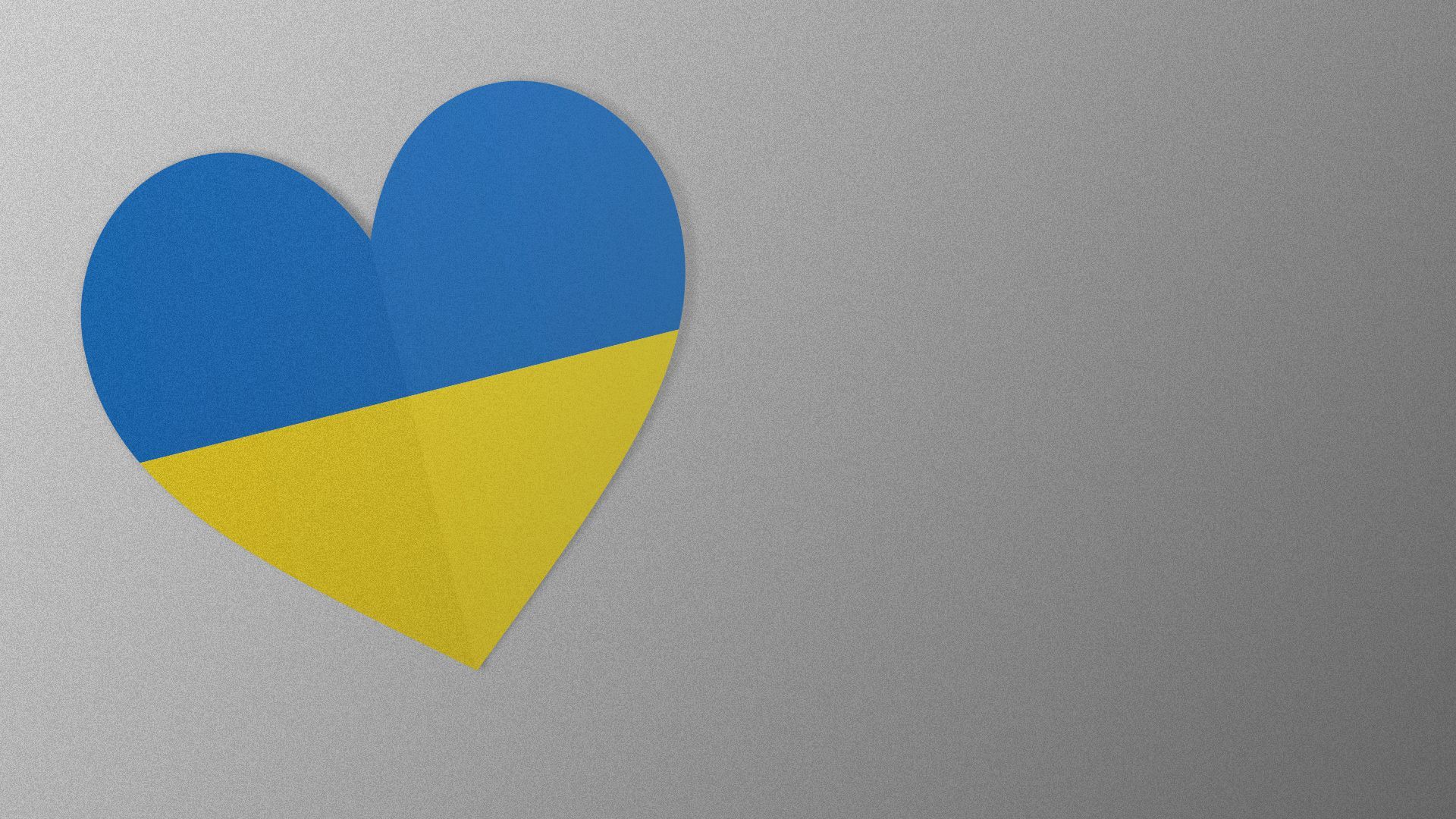 The Quebec International Pee-Wee Hockey Tournament has been running for 63 years, but it's never featured a team quite like the Ukrainian Selects.
Driving the news: The Selects — a team of 18 Ukrainian refugees ages 11 to 13 — are 2-0 in the annual tournament that began last week in Quebec City and is considered the world championship for this age group.
A packed house cheered and waved blue-and-yellow flags before the youngsters' first game on Saturday at the 18,000-seat Videotron Center, a 3-1 win over the Boston Junior Bruins.
They beat the Romania Wolves, 2-0, on Monday in an elimination game. A victory today over the Vermont Flames Academy would leave them two wins shy of clinching a spot in Sunday's championship.
What they're saying: "It's a special story, special kids," said coach Evgheniy Pysarenko. "They're a lot more grown up than everyone else."
The backdrop: These kids have been spread across Europe for the past year, many living with their mothers while their fathers fight. Thanks to a Canadian businessman named Sean Bérubé, they became a team.
Bérubé played hockey in Ukraine 29 years ago as a teenager alongside coach Pysarenko, and after the war broke out the two worked together to form a team of refugees.
Pysarenko identified the players, then Bérubé completed their visa applications, paid for their travel to Canada and found them host families.
The last word: "I want to give back to Ukraine," Bérubé told The Canadian Press. "I had such a great time when I went there as a teenager, so I feel it's my duty."
Go deeper