Canada's USWNT-inspired fight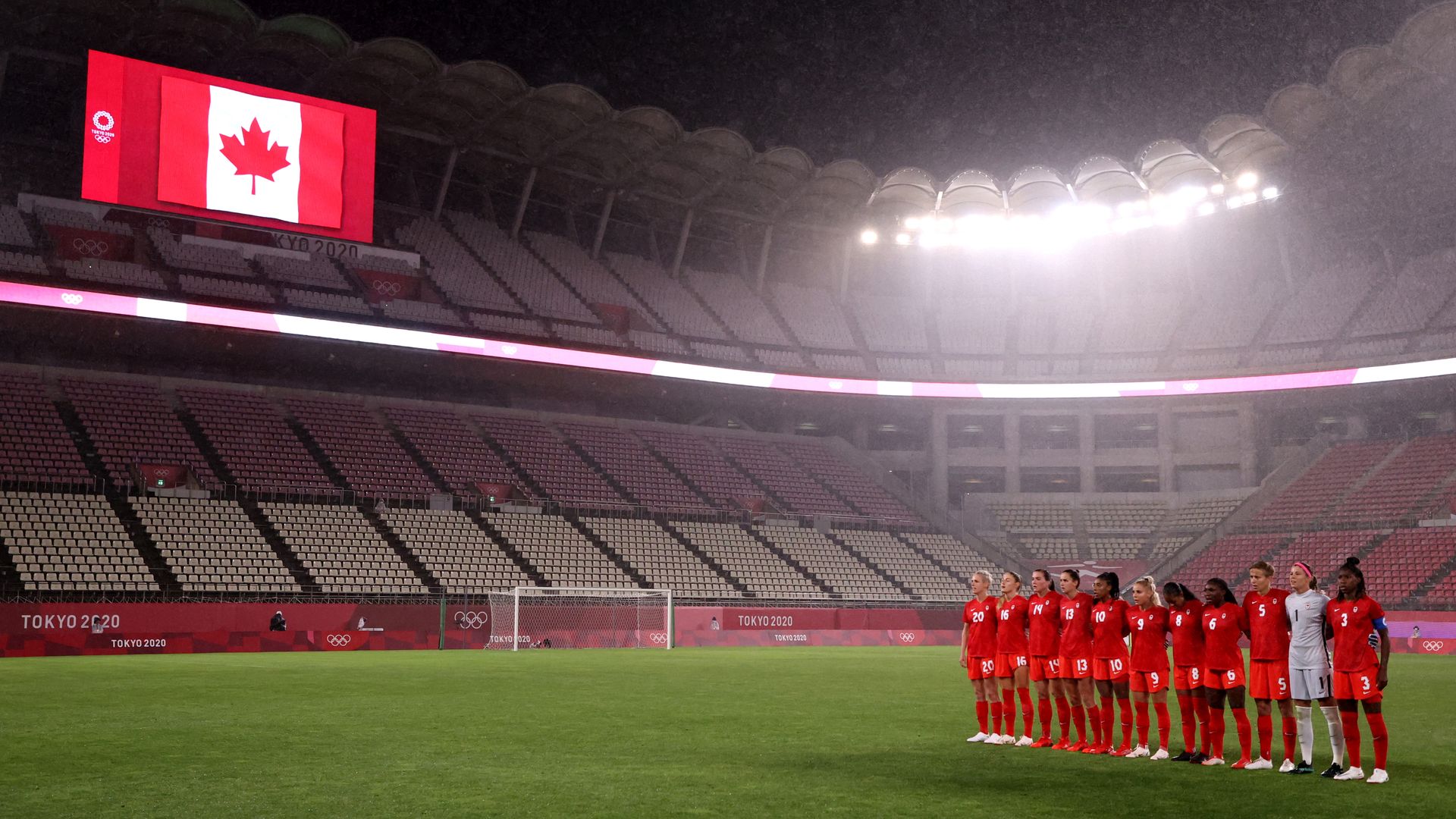 When Canada's women's soccer team takes the field tonight in the SheBelieves Cup, it will do so under protest amid an equal pay dispute with its soccer federation.
Why it matters: The game is against the U.S. women's national team, whose landmark equal pay agreement helped provide the motivation — and the precedent — for the type of deal that the Canadian women believe they deserve.
Catch up quick: On Friday, the team went on strike after learning that Canada Soccer was cutting this year's budget less than six months before the World Cup.
But the strike was short-lived: On Saturday, the reigning Olympic champions reversed course after the federation threatened legal action if they sat out the tournament.
The team explained in a statement that they haven't even been paid yet for their work in 2022, and thus can't take on the risks associated with continuing to strike.
What they're saying: "Saying that we're outraged is an understatement," striker Janine Beckie told TSN. "Angry, frustrated, appalled and heartbroken," midfielder Sophie Schmidt added on Tuesday.
"To be clear, we are being forced back to work for the short term," team captain Christine Sinclair tweeted. "We will continue to fight ... and we will win."
The men's team, which was also at odds with Canada Soccer last year, released its own statement in support of the women, calling for the removal of federation leadership if immediate action isn't taken.
The big picture: Three years ago at this very tournament, the USWNT protested its own federation for similar reasons. A little over two years later, the team finally celebrated equal pay.
Now, the Americans hope their experience — and support — can help their on-field opponents win the same off-field battle.
"Canada's just getting started," USWNT striker Alex Morgan said on Wednesday. "They know the long road ahead of them because we just went through that, and I hope it's a shorter road for them."
What to watch: The U.S. women won't let their opponents stand alone tonight in Orlando.
"I think you should plan on seeing some things for the game. Whether it be statements or on-field protests ... we are in full support of them."
—
USWNT captain Becky Sauerbrunn
Looking ahead: Though this week's strike was ultimately stymied, the Canadian women say they're prepared to boycott their next set of matches in April if the dispute remains unresolved.
Go deeper