MLB's spring (training) has sprung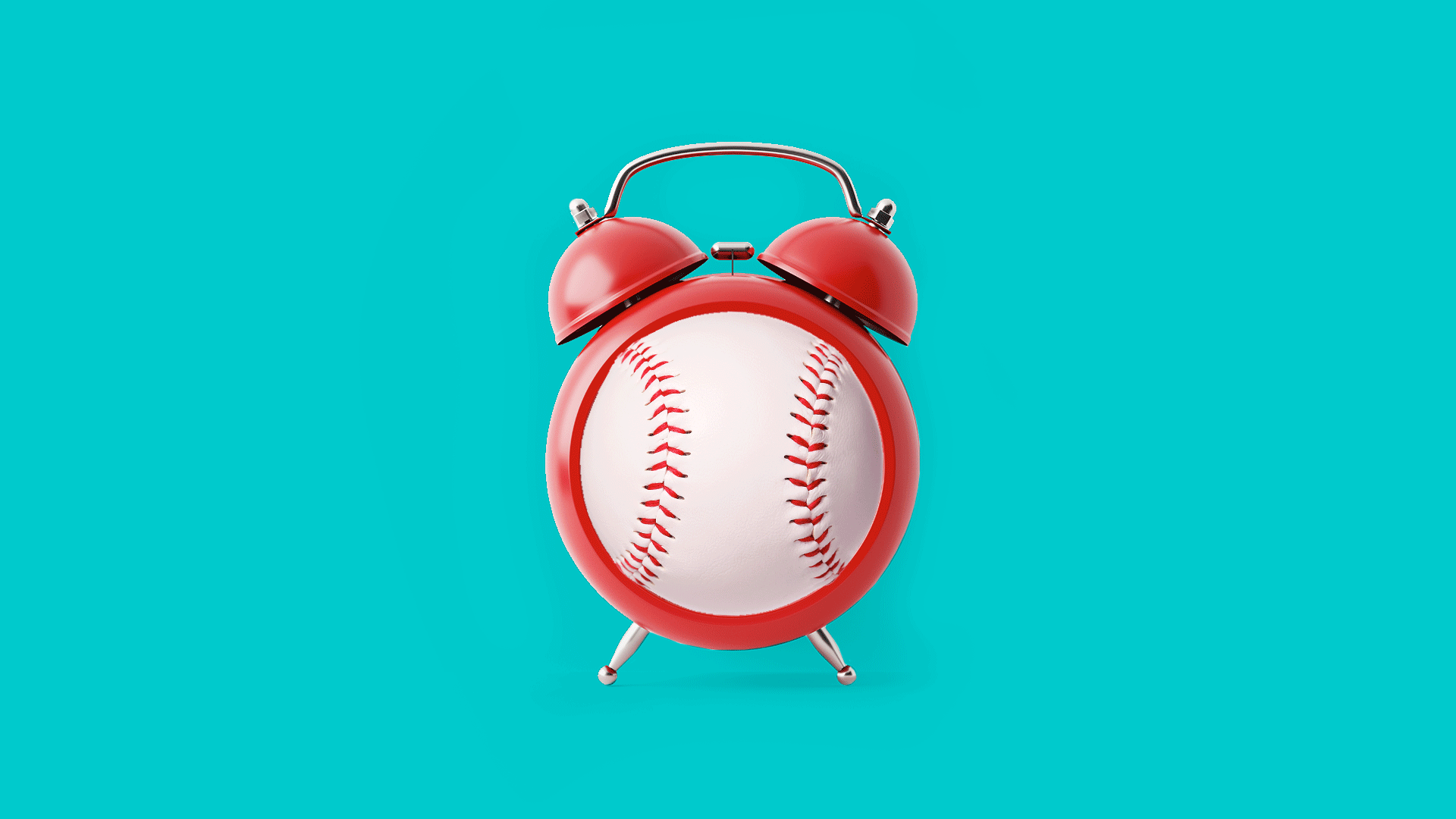 As one sport ends, another begins: Spring training kicked off on Monday, starting the official countdown to Opening Day on March 30.
The backdrop: This Major League Baseball offseason was a whirlwind, especially compared to last winter's lockout-fueled stagnation.
Record spending: Teams spent a record $3.7 billion on free agents, four of whom signed $200 million deals: Aaron Judge, NYY ($360M); Trea Turner, PHI ($300M); Xander Bogaerts, SD ($280M); Carlos Correa, MIN ($200M).
Permanent "ghost runner": The extra-innings "runner starts on second" rule was made permanent on Monday. Its impact in making games shorter has been drastic: There were more than five times as many 13-inning games in 2019 (37) as there have been in the three seasons since the rule was added (7).
Balanced schedules: For the first time since interleague play began in 1997, all 30 teams will play each other at least once this season. As a result, teams will play 52 division games (down from 76) and 46 interleague games (up from 20).
State of play: Four major changes — all aiming to either increase action or speed up play — will debut in spring training, and many agree that the adjustment period will be something of a "s**t show," per The Athletic ($).
Shift restrictions: Defenses must have a minimum of four players on the infield dirt, with at least two on either side of second base to increase the batting average on balls in play.
Pitch clock: A 30-second timer between batters and 15-20 seconds between pitches depending on whether the bases are empty. Red Sox manager Alex Cora said they'll use a horn at spring training to remind pitchers of the clock.
Limited pickoffs: Pitchers may only attempt two pickoffs per at-bat when there's a runner on first, which should increase stolen base attempts.
Bigger bases: 15-inch bases have been replaced with 18-inch bases, which "look like a pizza box," said Cora. Bigger bases mean shorter base paths, so expect more infield singles and successful steals.
Locations: Here's where all 30 teams will hold spring training — half in Florida (Grapefruit League) and half in Arizona (Cactus League).
Go deeper