EPA blocks massive proposed copper mine near Alaska's Bristol Bay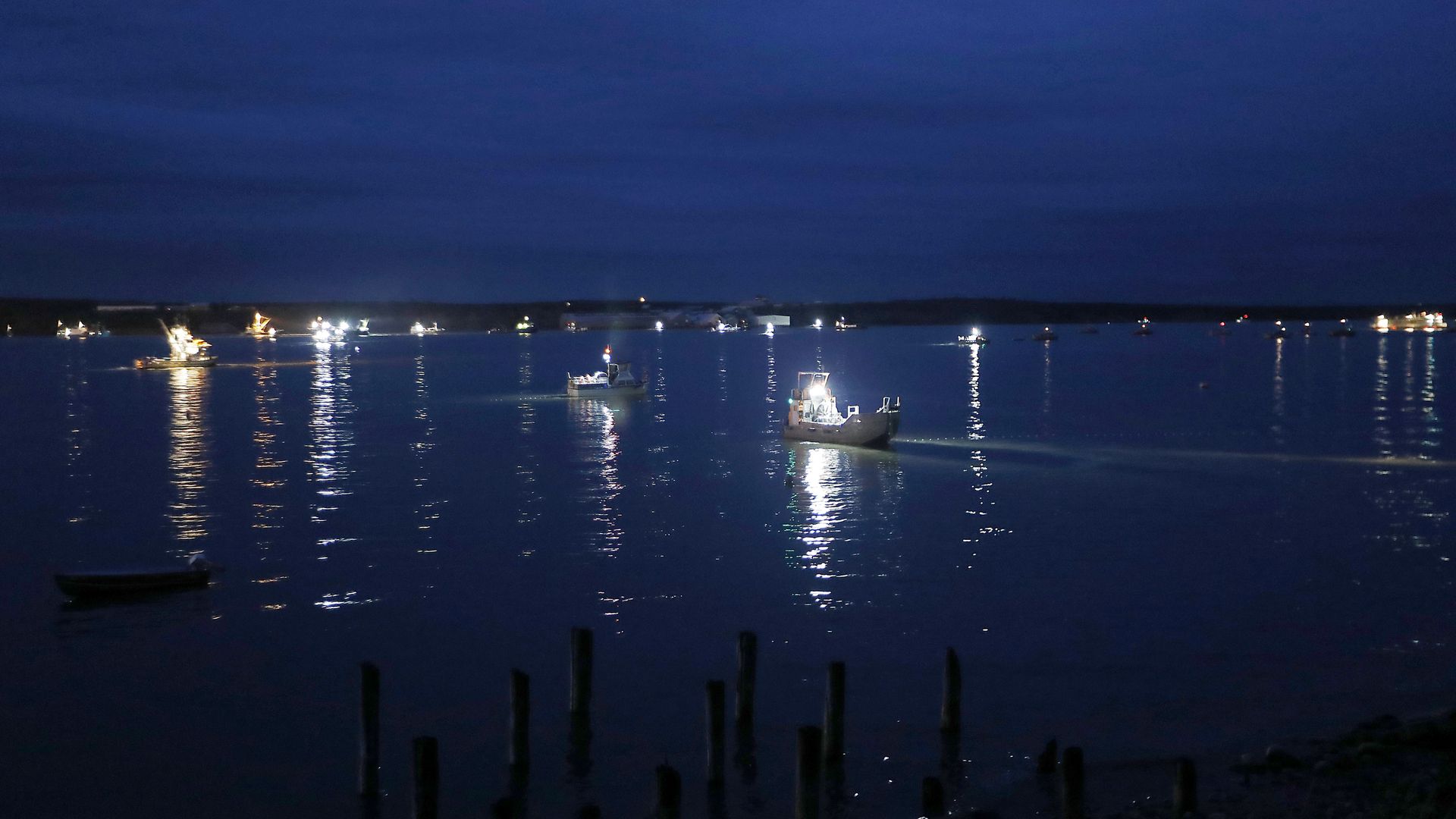 The Environmental Protection Agency (EPA) on Tuesday issued a final decision to block a large proposed gold and copper mining project in Alaska's Bristol Bay watershed, which is home to dozens of Alaska Native villages and communities and is the site of one of the most valuable wild salmon fisheries in the world.
Why it matters: The EPA ruled through a rarely invoked authority under the Clean Water Act that part of the bay's watershed cannot be used for dumping material from the proposed mine, citing potential "large-scale loss, and damage to" waters that support salmon populations.
The decision may effectively block a 2-decades-old proposal to mine the Pebble deposit, one of the world's largest copper deposits that also contains gold- and molybdenum-bearing minerals.
But mining the deposit would likely involve the excavation of the largest open-pit mine ever constructed in North America and the construction of milling and processing facilities, storage facilities for bulk tailings, a power plant and numerous other infrastructure projects, the EPA has said.
What they're saying: The EPA said in its final decision that discharges of dredged or fill material to construct and operate the proposed mine would result in the permanent loss of almost 100 miles of fish streams and other supporting streams and over 2,000 acres of wetlands and other waters in the area.
It found that the discharge of the material "will have unacceptable adverse effects on anadromous fishery areas" in watersheds that drain into two of the largest rivers in the Bristol Bay watershed, the Nushagak and Kvichak Rivers.
"By prohibiting and restricting the discharge of dredged or fill materials associated with developing the Pebble deposit in certain areas of the Bristol Bay watershed, EPA prevents unacceptable adverse effects on important wild salmon habitat, and in doing so also helps safeguard the critical Bristol Bay ecosystem," the EPA said.
The big picture: The agency said this was its third time invoking this specific authority in the Clean Water Act to block a project in the last 30 years and its 14th time in the history of the Clean Water Act.
The other two projects it blocked through the authority were the Spruce No.1 Surface Mine in Logan County, West Virginia, and the Yazoo Backwater Area Pumps Project in Issaquena County, Mississippi, according to an EPA spokesperson.
The region's Indigenous people have long opposed the proposed mine, filing a lawsuit along with commercial fishing organizations against the EPA in 2019 over its decision to allow the U.S. Army Corps of Engineers to determine whether to permit the proposed mine.
Go deeper: Global need for copper is pitting clean energy against the wilderness
Go deeper