Watchdog identifies $5 billion in potential COVID aid fraud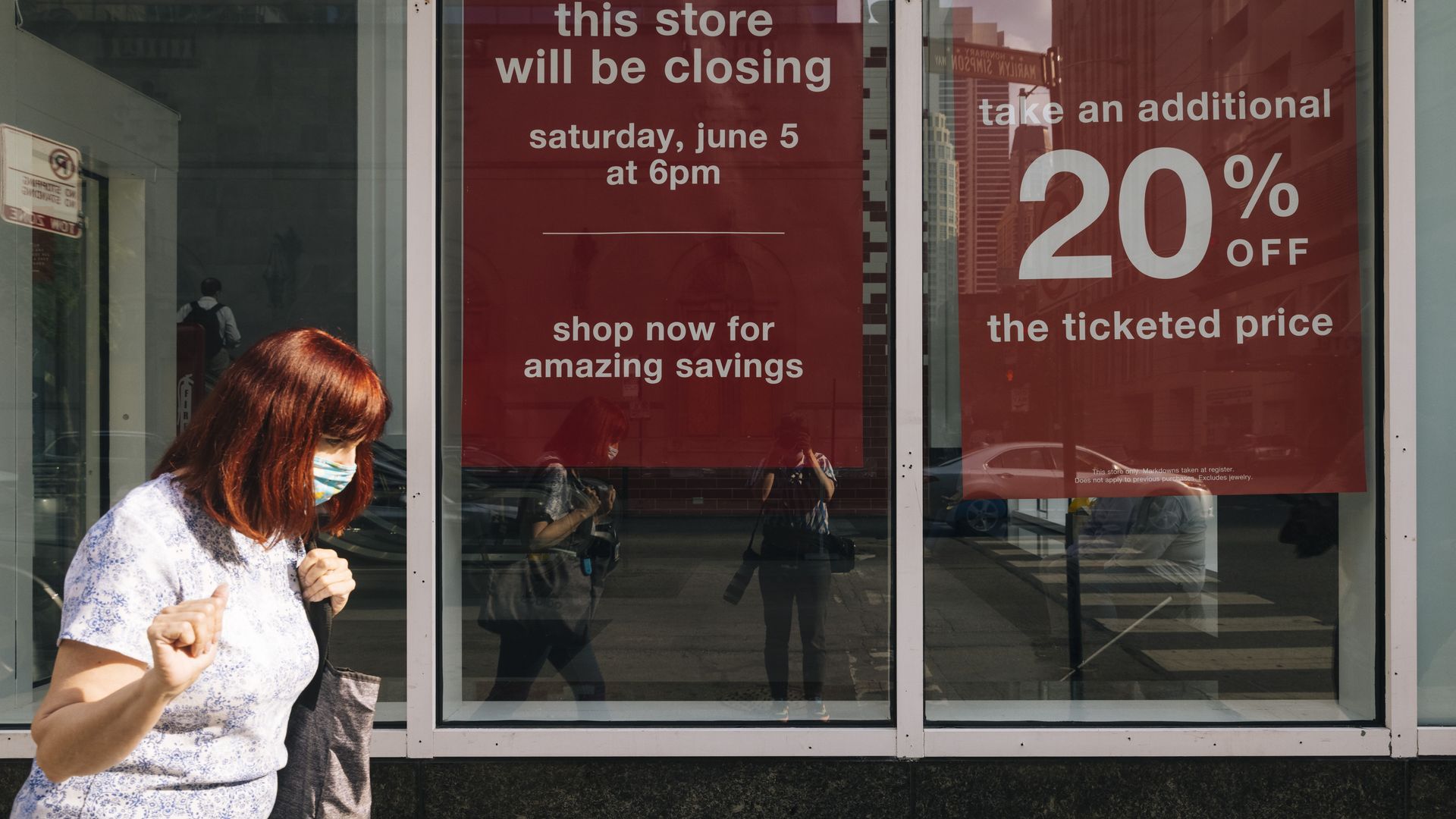 The U.S. government issued more than $5 billion in "potentially fraudulent" pandemic-related loans, the federal watchdog overseeing coronavirus relief spending said Monday.
Driving the news: The Pandemic Response Accountability Committee said it found more than 69,000 "questionable" Social Security numbers were used in successful federal emergency loan applications.
The watchdog's analysis focused on the Economic Injury Disaster Loan and Paycheck Protection Programs, which overall "provided nearly $1.2 trillion in assistance to small businesses and their employees affected by the COVID-19 pandemic."
By the numbers: PRAC determined the Social Security numbers suspect by cross-referencing data from more than 33 million EIDL and PPP applications to publicly available Social Security Administration information about potentially invalid or fake social security numbers.
PRAC found 2.7 million Social Security numbers that fell under those categories in the application data. The watchdog then worked with the SSA to validate the numbers, and said 221,427 of them were "flagged for potential identity fraud."
Of those Social Security numbers, 69,323 "were associated with disbursed loans and/or grants," the watchdog said.
Specifically, those numbers were used on 99,180 PPP and EIDL program applications submitted between April 2020 and October 2022.
What they're saying: The watchdog's report said the PPP and EIDL programs "were more susceptible to fraud due to the elevated urgency for agencies to provide timely relief to applicants in response to the COVID-19 pandemic."
"[The Small Business Administration's] initial approach to implement these programs quickly made billions of dollars available to millions of borrowers affected by the pandemic, but used few program controls to verify applicants' eligibility prior to disbursing funds," the report reads.
The big picture: PRAC is overseeing the distribution of more than $5 trillion in federal stimulus aid approved by Congress since 2020 under both the Trump and Biden administrations.
The Republican-controlled House Committee on Oversight and Accountability will hold its first public hearing "to investigate rampant waste of taxpayer dollars in COVID relief programs" on Wednesday.
Republicans on the committee have invited Justice Department inspector general Michael Horowitz — the chair of PRAC — to testify, in addition to other federal officials.
Go deeper:
Go deeper