The new Philly special: QB sneak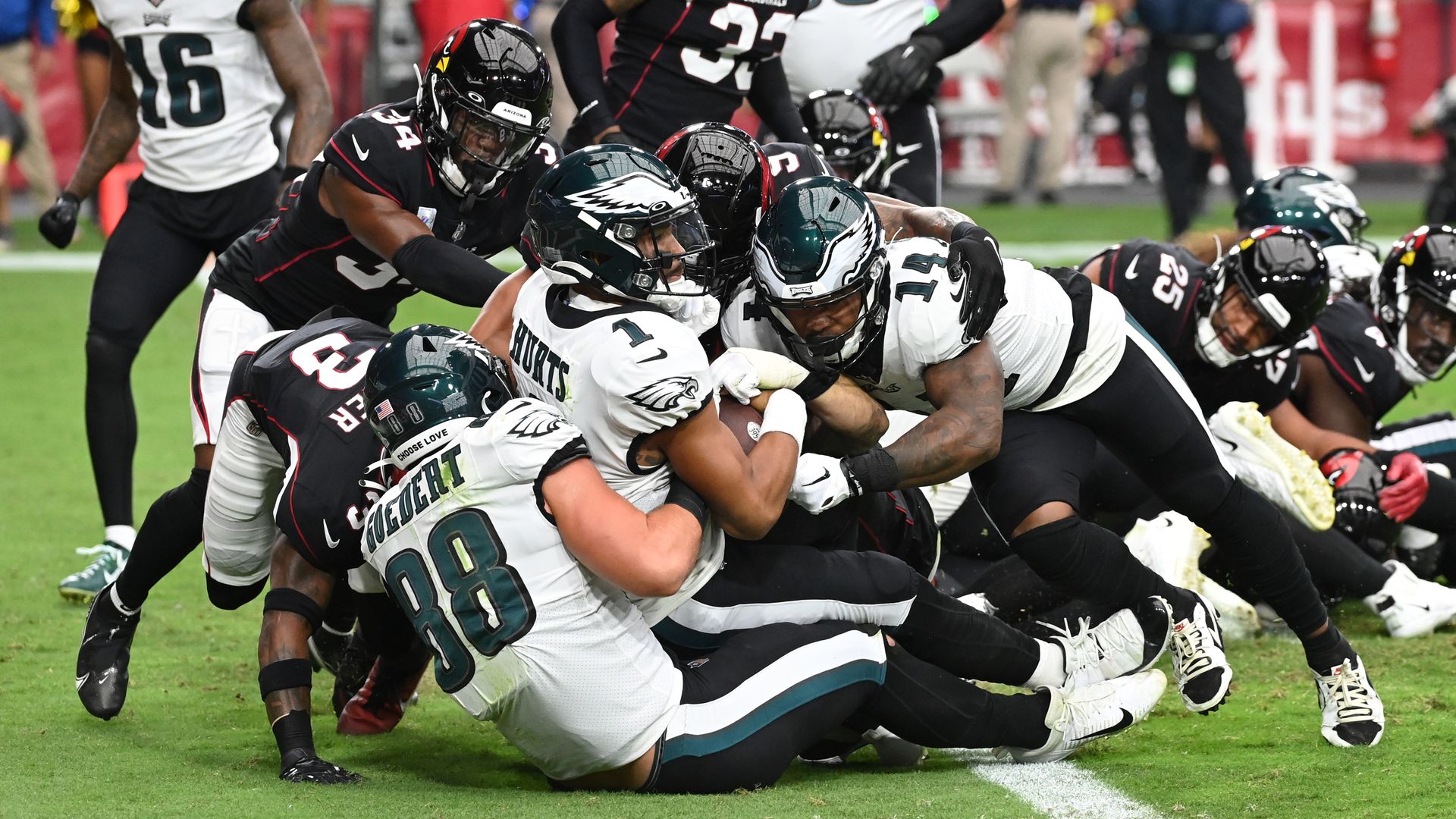 QB sneaks have been on the rise in the NFL for years, and one of the four remaining teams has perfected the play to such an extent it should probably be called the (new) Philly special.
State of play: Teams attempted 291 QB sneaks this season when facing a down-and-1 (or less). That's up 20% from last year (243), double the total from 2019 (133) and almost four times the total from 2016 (73), per NYT.
They're increasing because they work: 82.8% of sneaks this season resulted in either a first down or TD, compared to a 62.5% success rate on standard rushing plays on fourth-and-1.
"The quarterback can almost trip and fall forward to get the first down," ESPN analyst and former NFL nose tackle Anthony "Booger" McFarland told NYT.
The intrigue: The top-seeded Eagles use this play more than anyone, converting a record 29 sneaks this season on a record 33 attempts. Their strategy can be described in a single word: Push.
Rather than trying to catch the defense off guard, Philly surrounds Jalen Hurts with three teammates who push him forward, taking advantage of a 2006 rule change allowing that action.
No team deploys this strategy more often or effectively than the Eagles. It's no surprise, then, that Hurts scored 5 TDs on sneaks in each of the last two seasons, by far the most in the NFL.
Between the lines: Philly has another secret weapon in short yardage situations: All-Pro center Jason Kelce, who has perfected the art of subtly moving the ball forward pre-snap, creating just enough extra wiggle room to increase Hurts' chances of converting.
Go deeper