Monster cane toad, dubbed "Toadzilla," discovered in Australia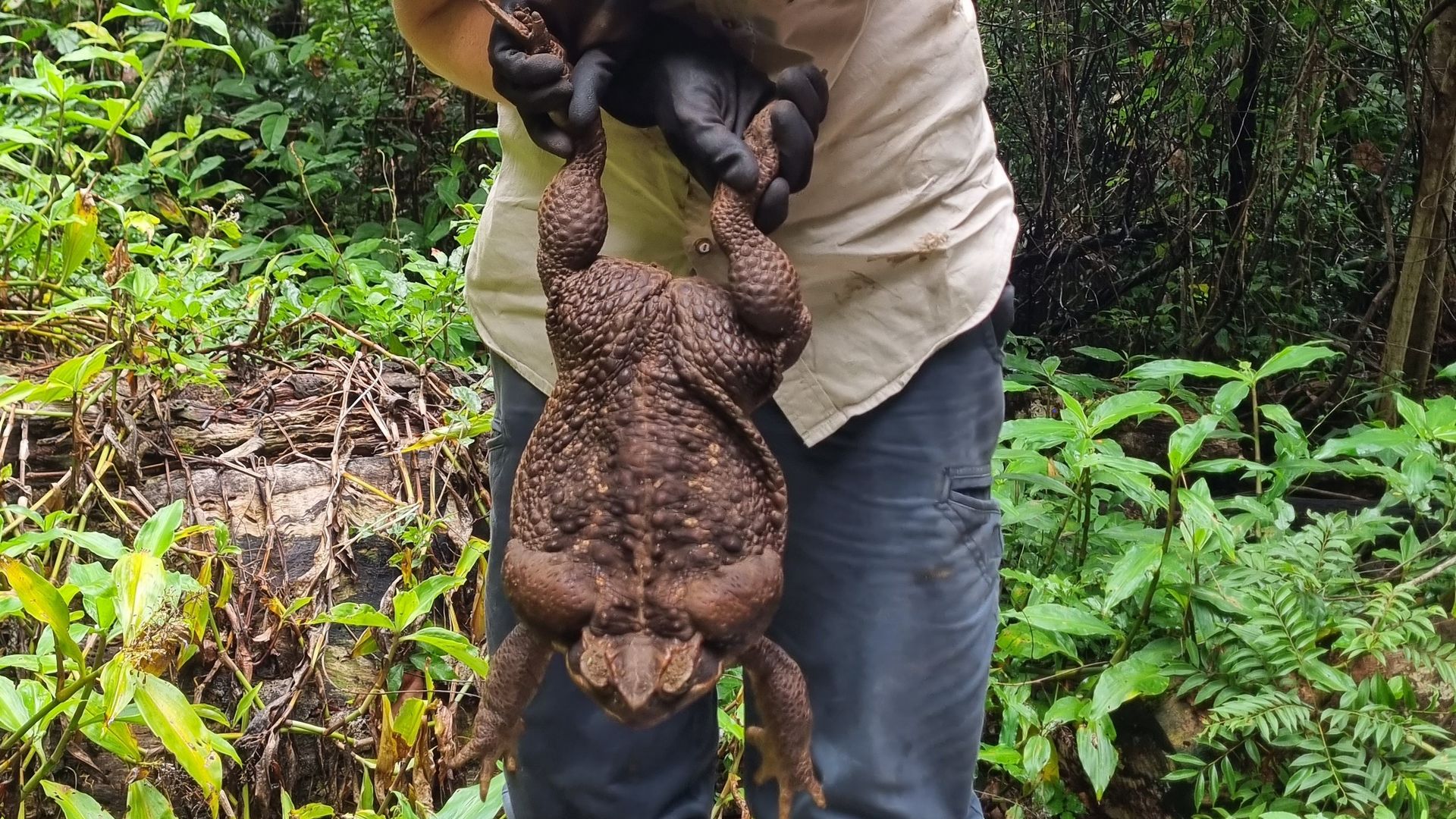 Rangers at Conway National Park in Australia discovered a potentially record-breaking monster cane toad last week, the Queensland government's Department of Environment and Science said Friday.
The intrigue: The so-called "Toadzilla" weighed-in at 2.7 kilograms (about 5.9 pounds), "which could be a new record," ranger Kylee Gray said in a news release.
Details: Rangers stopped when they noticed snakes on the track ahead of them, the department said in a news release. They also noticed something else.
"I reached down and grabbed the cane toad and couldn't believe how big and heavy it was," Gray said, per the release.
"We dubbed it Toadzilla, and quickly put it into a container so we could remove it from the wild."
The department said in a tweet it had euthanized the toad "due to the environmental damage they cause."
Context: Monster cane toads were introduced into Queensland in 1936 to control the cane beetle population, the department said.
However, they became a threatening species that can be poisonous to wildlife, having caused extinctions of some predators in the past, government officials said.
Cane toads often weigh about 2.5 kilograms (5.5 pounds) and can colonize a number of habitats.
More from Axios:
Scientists attempt to revive endangered frog in Puerto Rico
Go deeper