Economist Nemat Shafik to become Columbia's first woman president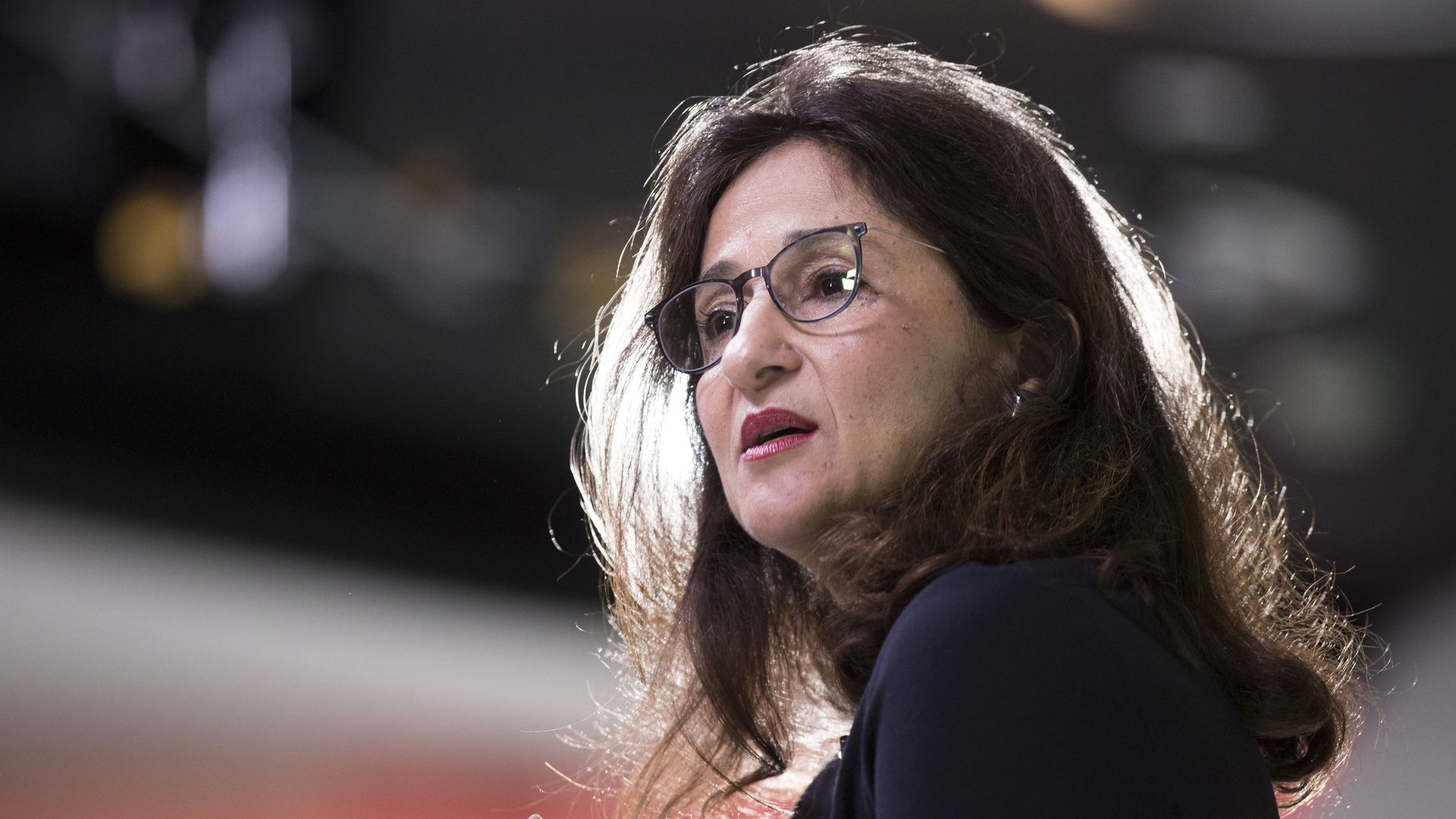 Columbia University named economist Nemat "Minouche" Shafik as its new president on Wednesday, becoming the latest college in recent months to appoint a woman as head of the institution.
Driving the news: Shafik, who has a yearslong record of work in public policy, will succeed Lee Bollinger as Columbia's 20th president, effective July 1. Her appointment follows similar moves by Harvard, Dartmouth, the University of Pennslyvania and George Washington University, all of which also recently named women as president.
Why it matters: Women remain vastly underrepresented among leadership positions in higher education.
They comprise 22% of the presidents of elite universities compared to men, who account for 78%, according to a 2022 report released by the American Association of University Women and the Eos Foundation.
Women of color are especially underrepresented, making up only 5%. Men of color comprise 18%.
Details: Shafik, like many of her contemporaries, is used to breaking ground. She was the first woman to lead the London School of Economics and Political Science (LSE), where she has remained since 2017.
She was also the first woman to serve as permanent secretary of the U.K. Department for International Development.
Born in Egypt, Shafik holds a bachelor's degree in economics and politics from the University of Massachusetts-Amherst, a master's in economics from the LSE and a doctoral degree in economics from St. Antony's College, Oxford University.
Prior to leading LSE, she served as vice president of the World Bank — the youngest ever to hold the position at 36 — and deputy managing director of the International Monetary Fund.
What they're saying: "What set Minouche apart as a candidate is her unshakable confidence in the vital role institutions of higher education can and must play in solving the world's most complex problems," Jonathan Lavine, chair of the Columbia Board of Trustees, said in a letter to the community.
The big picture: The gender disparity in college leadership reflects larger systemic issues also seen in the corporate world, where only one in four C-suite leaders is a woman and only one in 20 is a woman of color, per McKinsey's 2022 report on women in the workplace.
Go deeper