Drought, extreme rains linked to infectious diseases in kids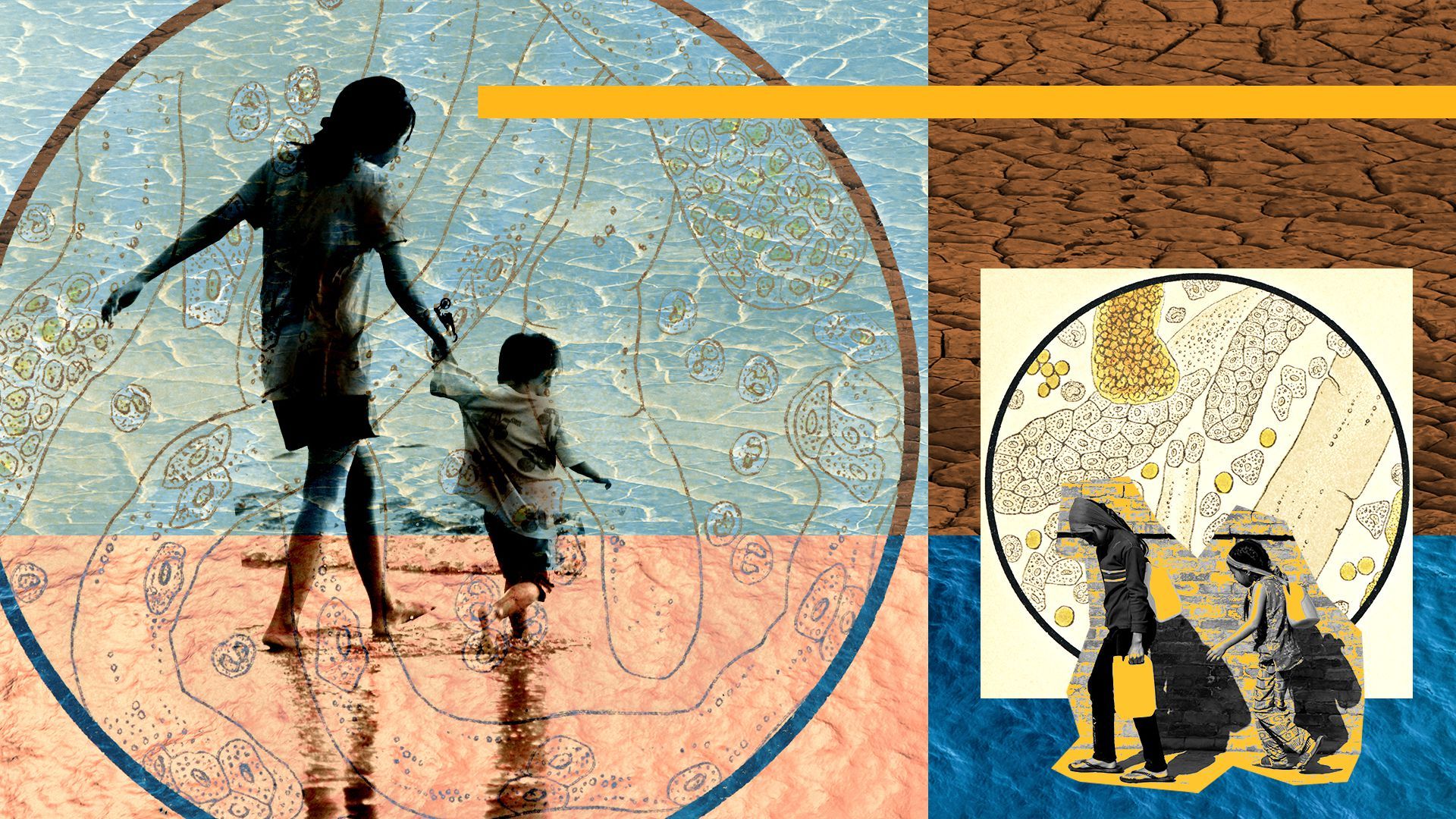 A new study finds that drought and flood-causing rains are linked to increases in deadly diarrhea-related illnesses for young children in the Global South.
The big picture: This further demonstrates the role of climate-related impacts on the inequitable burden of disease.
Context: For the study, published Monday in the journal Proceedings of the National Academy of Sciences, researchers examined USAID's Demographic and Health Surveys data 0f more than 600,000 children from 51 low- and middle-income countries collected between 2000 and 2019 and compared them with climate trends in those places.
They found evidence that periods with heavy precipitation events and droughts correlated with reported symptoms of diarrhea for children under the age of three — one of the leading causes of child mortality worldwide.
What they're saying: During extreme rains or droughts, there's an increase in the rates of risk for diarrheal infection, putting malnourished children in harm's way to an even greater degree, according to lead author Anna Dimitrova, a postdoctoral researcher at UC San Diego's Scripps Institution of Oceanography.
Droughts can lead people to consume water from unsafe sources and to reduce their hygiene practices, according to Dimitrova, while heavy rains can lead to the contamination of drinking water from otherwise clean sources.
Both magnify exposure to bacteria species associated with gastrointestinal infections.
"In the tropical savanna, [climate change] is increasing risk of droughts, in the humid subtropical zones, risk of floods," Dimitrova tells Axios.
"With climate change, the risks are amplified because of the lack of clean water."
The study looked at households with access to disinfected, piped water during extreme rainfall and drought events, and found that children with access to clean water during these periods were less likely to report diarrheal symptoms.
"Water disinfection, we found, is one of the key factors that can reduce the risk," says Dimitrova.
The bottom line: As climate change increases the risks and severity of certain extreme weather events, public health interventions could reduce rising exposure to diarrheal diseases for children in developing countries.
Diarrheal diseases are preventable with public health interventions such as immunization, hygiene practices, access to water and sanitization — all of which should be constructed with climate hazards in mind, Dimitrova tells Axios.
Go deeper