Cavaliers' Donovan Mitchell explodes for 71 points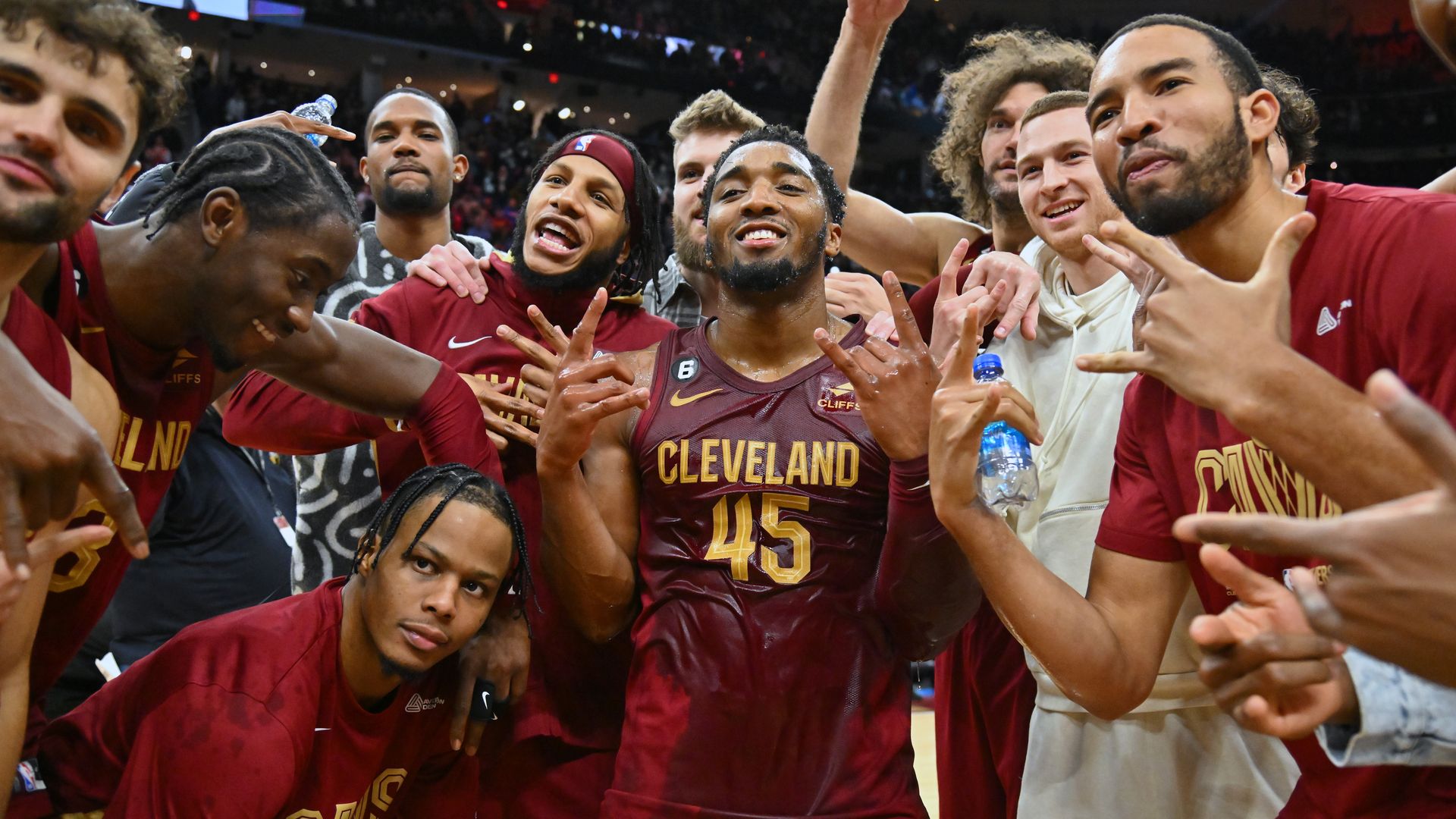 Donovan Mitchell erupted for 71 points in the Cavaliers' 145-134 overtime win over the Bulls on Monday night in Cleveland.
Why it matters: That's the most points scored by an NBA player since Kobe Bryant dropped 81 points in 2006, and Mitchell becomes just the seventh player in NBA history to eclipse 70 points.
100 points: Wilt Chamberlain (March 1962)
81: Bryant (January 2006)
78: Chamberlain (December 1961)
73: David Thompson (April 1978); Chamberlain (January 1962, November 1962)
72: Chamberlain (November 1962)
71: Mitchell (last night); David Robinson (April 1994); Elgin Baylor (November 1960)
70: Devin Booker (March 2017); Chamberlain (March 1963)
By the numbers: Mitchell shot 22-34 from the field, 7-15 from three and 20-25 from the line. He also added 8 rebounds and 11 assists, giving him a hand in 99 of Cleveland's 145 points.
By game score — an all-encompassing metric that evaluates single-game productivity — this was the third-best performance in NBA history behind only Michael Jordan's 69-point, 18-rebound game in 1990 and Bryant's 81-point explosion.
The sixth-best game happened last week when Luka Dončić put up a ridiculous 60-21-10 line in a historic comeback win over the Knicks.
The big picture: Mitchell and Dončić's outbursts are part of a scoring explosion sweeping the NBA this season, with teams averaging 113.7 points per game entering Monday — the highest mark in over 50 years.
Mitchell was one of five players to score 40+ points on Monday, bringing the total to 87 such games this season. At this point last year, there were only 31.
During the 2012-13 season, there were three 50-point games. There have already been nine this season, with Mitchell joining Klay Thompson (also last night!), Dončić, Booker, Darius Garland, Joel Embiid, Anthony Davis, Stephen Curry and Pascal Siakam.
Fun fact: The only players to score 70+ points this century — Mitchell, Booker and Bryant — are all shooting guards who were drafted 13th overall.
Go deeper