Fin whales return to historic feeding grounds in conservation win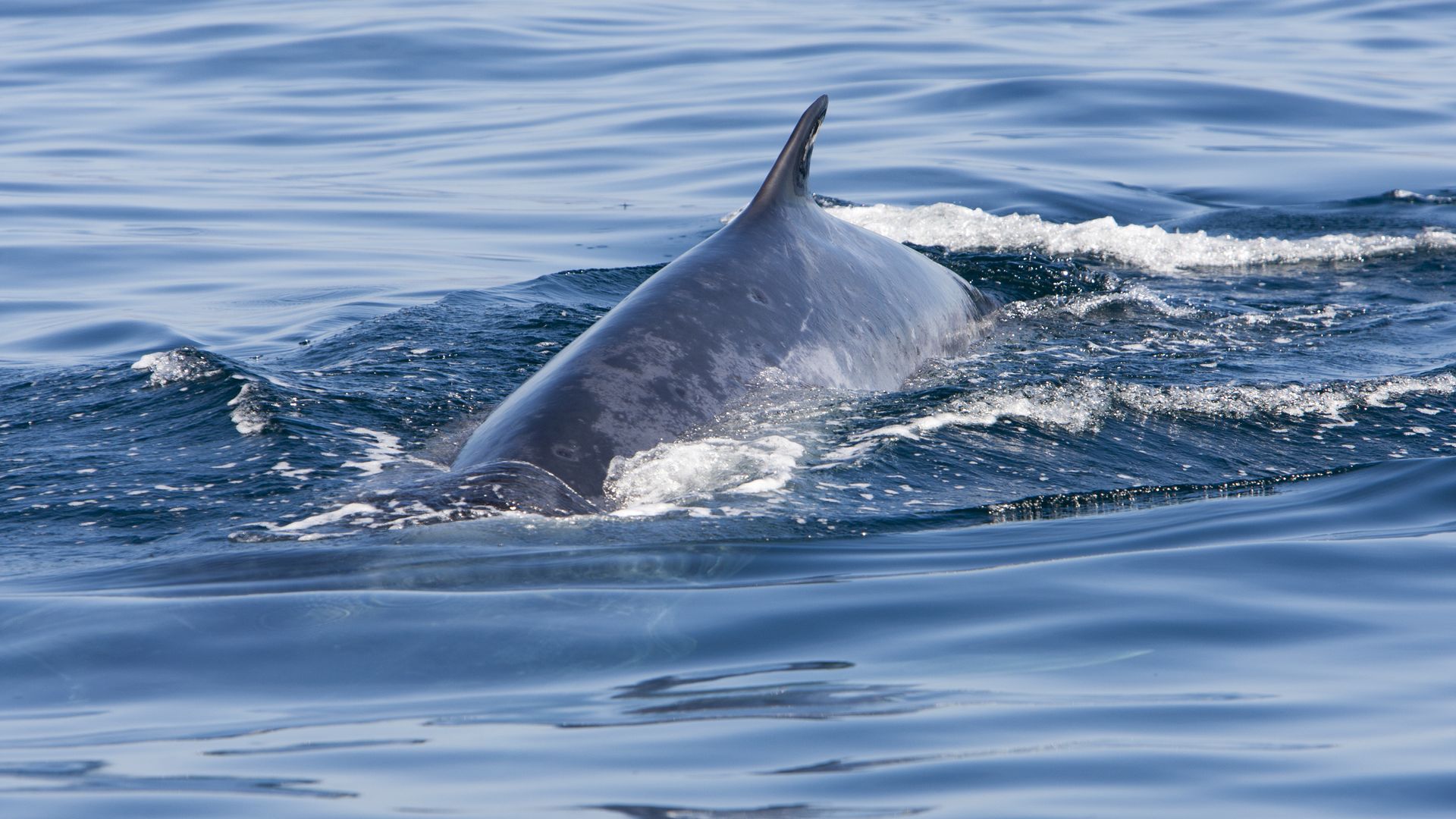 Fin whales, once hunted to the brink of extinction, have returned to their historic feeding grounds in the Antarctic Peninsula in large numbers, according to new research published in the journal Scientific Reports on Thursday.
Why it matters: The findings offer a sign of success for conservation efforts and bode well for the health of ocean ecosystems.
"In times of climate change, biodiversity loss and species extinction, the recovery of a large whale population is not only a glimpse of hope; it is also likely to have a stimulating effect on primary production in the Southern Ocean, enhancing CO2 uptake and carbon sink capacities," the paper stated.
The big picture: More than 700,000 fin whales were killed by industrial whaling in the Southern Ocean between 1904 and 1976, with only 1%–2% of the population ultimately surviving, the paper stated.
On an expedition to Elephant Island, northeast of the tip of the Antarctic Peninsula, researchers observed feeding frenzies with about 150 whales more than once.
Their resurgence in their historic feeding grounds is "raising hope that fin whales are on their way to pre-exploitation numbers," the report stated.
What they're saying: "It was one of the most spectacular observations I've had," Helena Herr, a marine mammal ecologist and one of the paper's authors, told the New York Times about witnessing the feeding frenzy.
"The fin whales seemed to go crazy because of the food load they were confronted with. It was absolutely thrilling," she added.
The rebounding population is "a sign that if you enforce management and conservation, there are chances for species to recover," Herr said.
Go deeper