Invasive spotted lanternfly could threaten California's wine grapes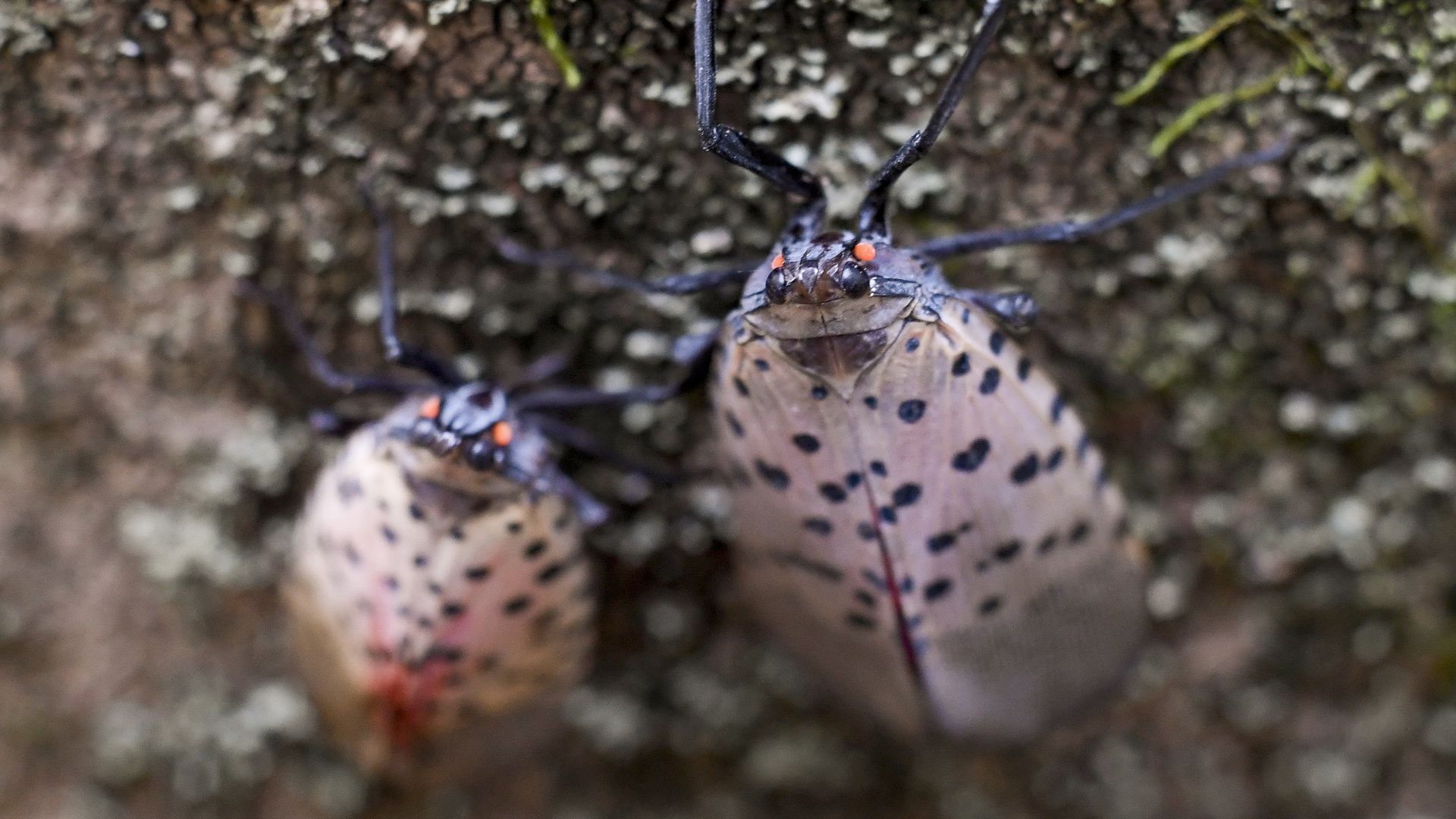 North Carolina researchers warned in a new study that the invasive spotted lanternfly could soon spread across the United States and put California's wine grapes at risk.
Why it matters: The invasive species destroy fruit and crops, making them a huge economic problem for growers and farmers.
Details: North Carolina State University researchers found there's a chance the lanternfly, which is usually about an inch long and covered in polka dots, could spread to California's grape-producing regions by 2027.
What they're saying: "This is a big concern for grape growers; it could lead to billions of dollars of losses in the agricultural sector," the study's lead author Chris Jones said in a news release. "With this study, we have a baseline that we can use to evaluate the effect of different management strategies."
By the numbers: The United States' grape production is valued at roughly $6.5 billion with California producing 82% of the United States' grape crop alone, according to the study, which was published in the journal Communications Biology.
Zoom out: If left unchecked, the lanternfly could invade the entire country by 2037, the study said, putting crops such as apples, hops and almonds at risk too.
The lanternfly sucks the sap out of plants and crops, leaving the fruit permanently damaged, the researchers said.
As the bugs feed, they excrete sap as a sugary waste called honeydew, the researchers said. This will lead to the growth of a fungal disease called sooty mold, per The Washington Post.
"The honeydew fouls foliage and fruit. The fruit becomes unmarketable, thus presenting a huge economic problem for growers of apples, cherries, peaches and grapes," Michael Raupp, professor of entomology at the University of Maryland, told The Washington Post.
Go deeper