Solar developers see big hurdles in Commerce probe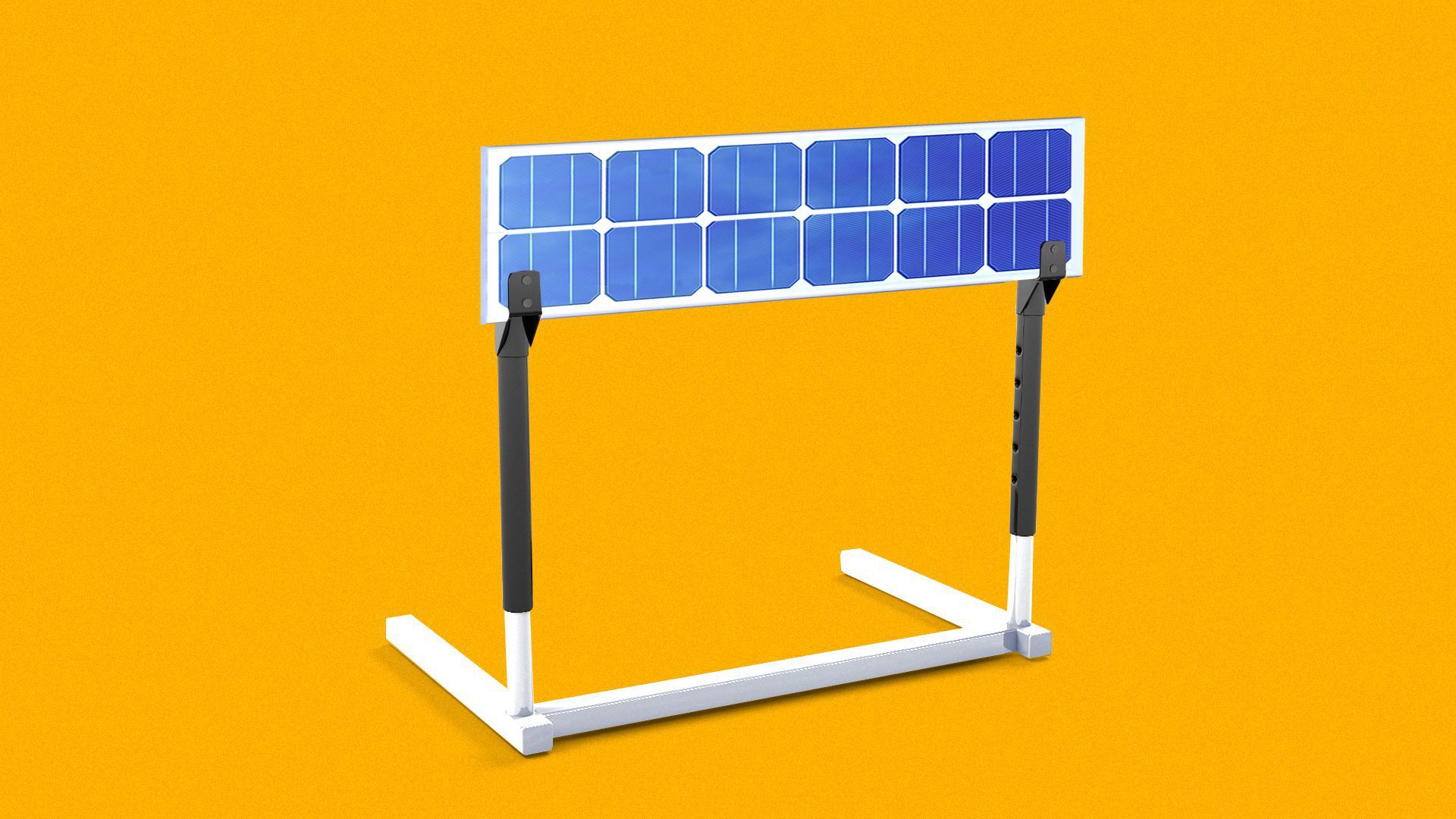 Solar project companies are issuing strong warnings about the potential harms from a new Commerce Department probe into whether China is doing an end-run around tariffs on panel shipments to the U.S.
Why it matters: The probe could lead to tariffs of 50%-250%, per the Solar Energy Industries Association (SEIA), an industry trade group.
That would "have a devastating impact on the U.S. solar market at a time when solar prices are climbing, and project delays and cancellations are adding up," SEIA President Abigail Ross Hopper said in a statement.
Several solar advocates made similar points about potential new costs and stunted solar growth.
Driving the news: Commerce said Monday it will investigate imports made via products assembled in Cambodia, Malaysia, Thailand and Vietnam. The move is a response to a request by the U.S. manufacturer Auxin Solar.
The other side: Auxin Solar CEO Mamun Rashid, in a statement, said Chinese solar manufacturers have for years "refused to fairly price their products" and are undercutting U.S. companies and workers.
Of note: A Commerce spokesperson tells Reuters the inquiry is a first step and "there has been no determination one way or the other on the merits."
Go deeper