Great Barrier Reef suffering 6th mass-bleaching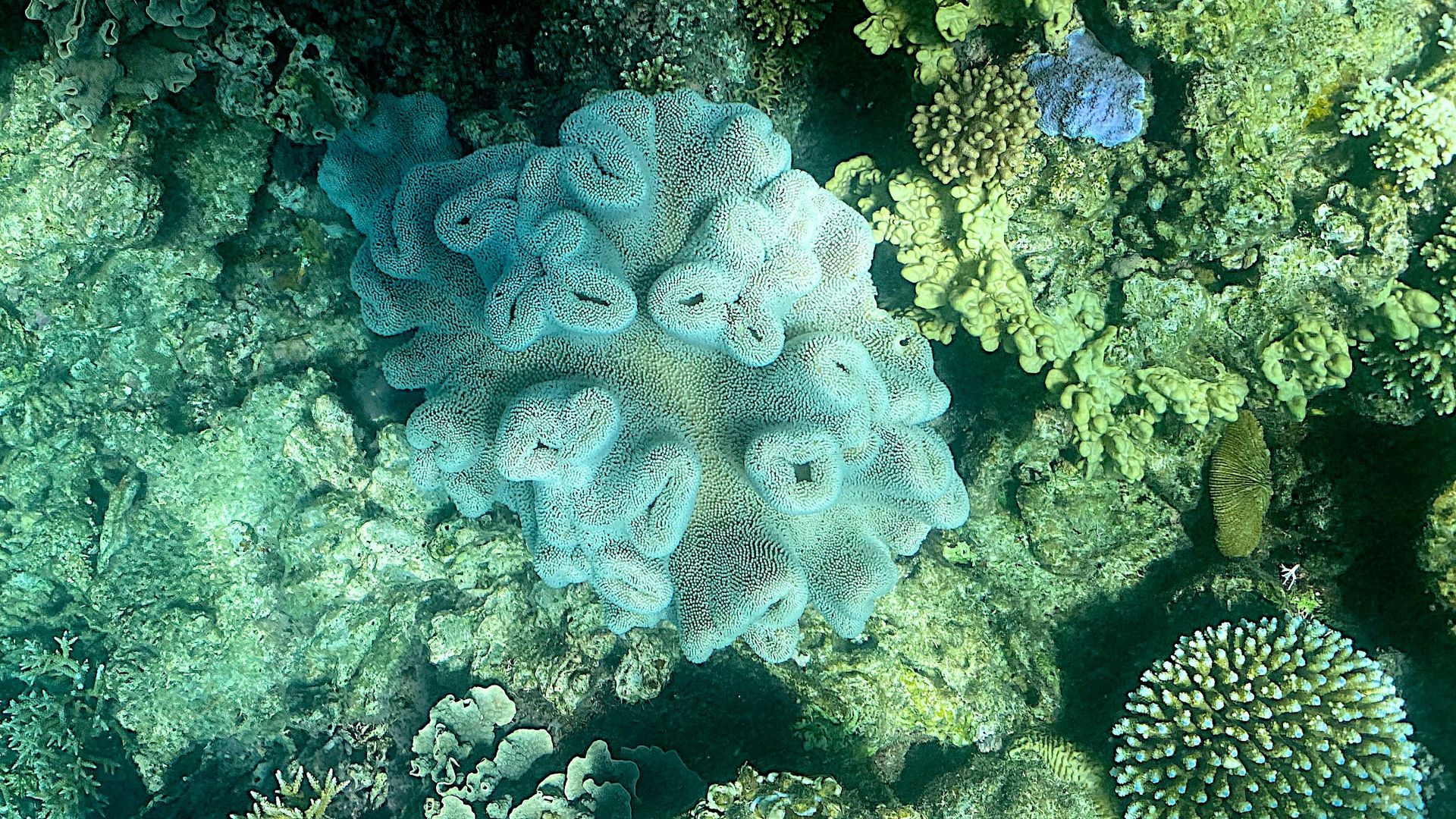 Australia's Great Barrier Reef is suffering its sixth mass bleaching event due to heat waves caused by climate change, scientists said Friday.
Driving the news: At least 750 reefs show widespread bleaching, the Great Barrier Reef Marine Park Authority (GBRMPA) and Australian Institute of Marine Science (AIMS) said.
Why it matters: The announcement comes as the UN Educational, Scientific and Cultural Organization (UNESCO) conducts a 10-day monitoring mission to decide whether to add the reefs to its "in danger" list.
The big picture: The Great Barrier Reef, one of the world's seven natural wonders, has lost half of its corals in the past quarter-century.
While it's not yet clear as to the exact extent of the damage, repeat bleaching events with little recovery time severely endanger a reef's ecosystem and reduce its chances to thrive, experts said.
The other side: In 2021, Australia rejected UNESCO's "in-danger" assessment, saying it would "strongly oppose" the recommendation.
Axios' Andrew Freedman contributed to reporting.
Go deeper