Oil price relief could be "on the horizon"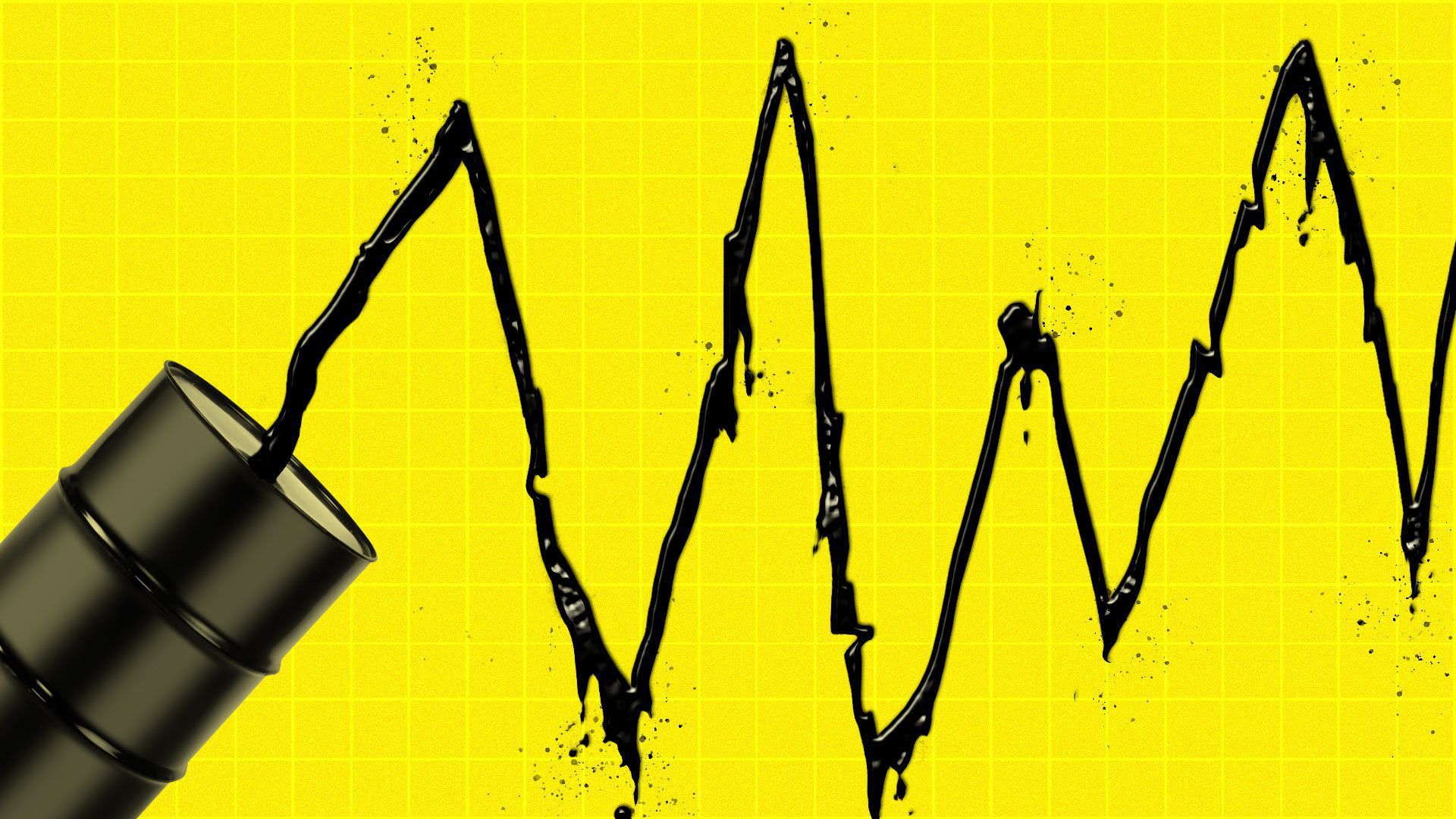 The global oil market remains tight but "a reprieve from the price rally could be on the horizon" as U.S. production rises, the International Energy Agency said on Tuesday.
Why it matters: Its latest monthly analysis comes as elevated oil — and hence gasoline — prices are another political headache for President Biden amid broader inflation.
Driving the news: IEA's report doesn't change its global demand growth forecasts for 2021 and 2022 but notes significantly rising supplies despite OPEC+ sticking with modest production increases.
Global supplies "leapt" by 1.4 million barrels per day (mbd) in October as production rebounded from Hurricane Ida, and another 1.5 mbd is expected over November and December, IEA said. The U.S. is providing the biggest supply boost.
IEA has raised its U.S. production outlook for the balance of this year and 2022 "as current prices provide a strong incentive to boost activity even as operators stick to capital discipline pledges."
It sees the U.S. returning to pre-COVID production levels by the end of 2022.
What's next: On a related note, Reuters reports: "Crude oil production from the Permian Basin, the largest U.S. oil field, is set to surpass its pre-pandemic record in December, a swift turnaround that has not been replicated in the country's other oil regions."
Go deeper