2021 likely among the 10 warmest years on record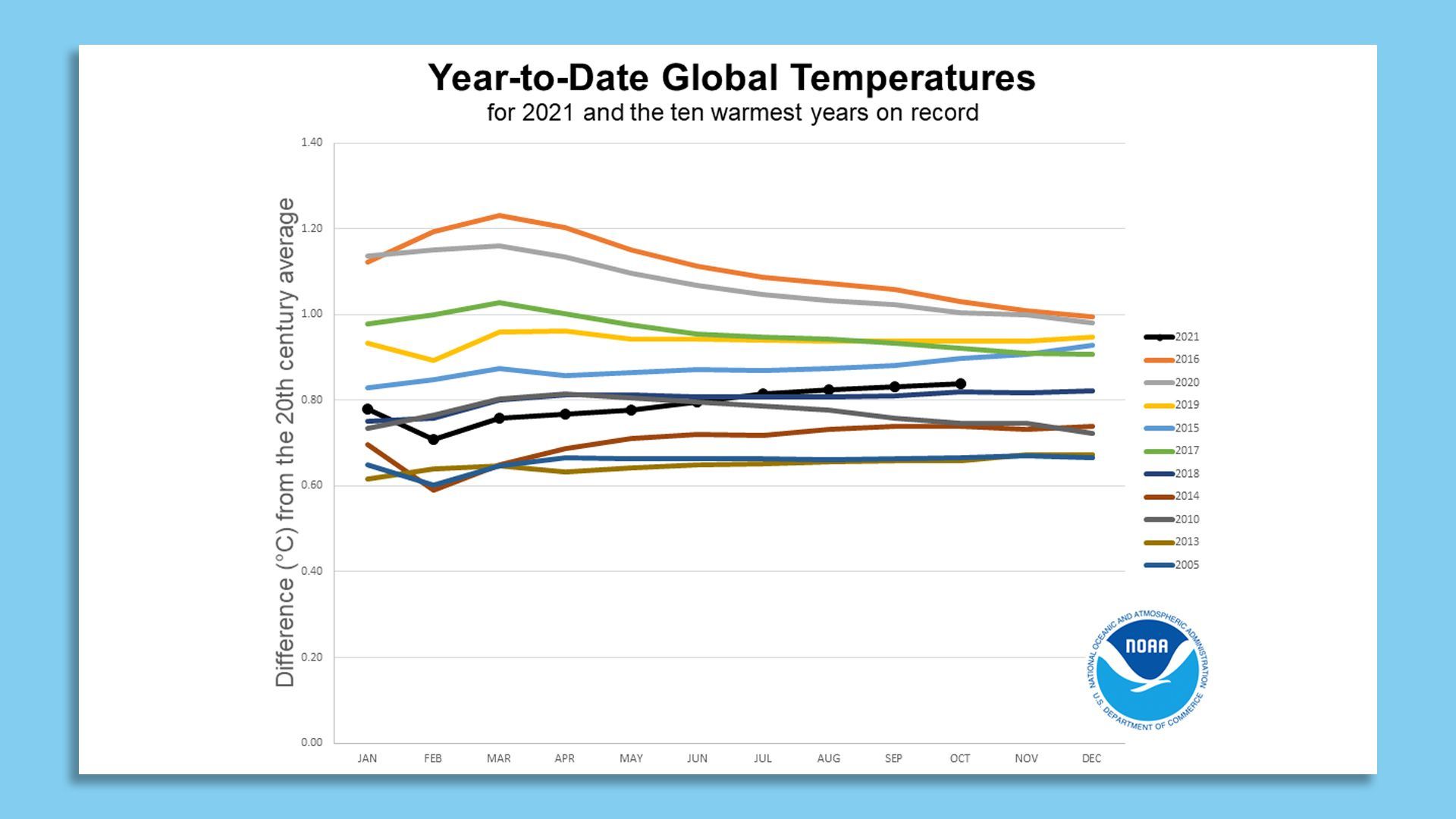 This year is almost certain to go down among the 10 hottest in temperature records that date back to 1880, per the National Oceanic and Atmospheric Administration.
Driving the news: Its latest monthly climate report finds the January-October average global surface temperature was the sixth-warmest in those records.
The agency sees a greater than 99% chance that 2021 will be in the top 10. This year is the dotted line in the chart above.
Why it matters: It's the latest sign of global warming's march. Every year in the top 10 has occurred this century, and the top five have all been in 2015 or later, with 2016 the warmest (though the differences are small).
Zoom in: October was 0.89°C (1.60°F) above the 20th-century average, per NOAA, the fourth-warmest in the roughly 140-year record.
"Record-warm October temperatures were present across parts of North America, South America, northern Africa, southern Asia, as well as across parts of the Atlantic and the Pacific oceans," it notes.
Go deeper