Making sense of the Glasgow climate deal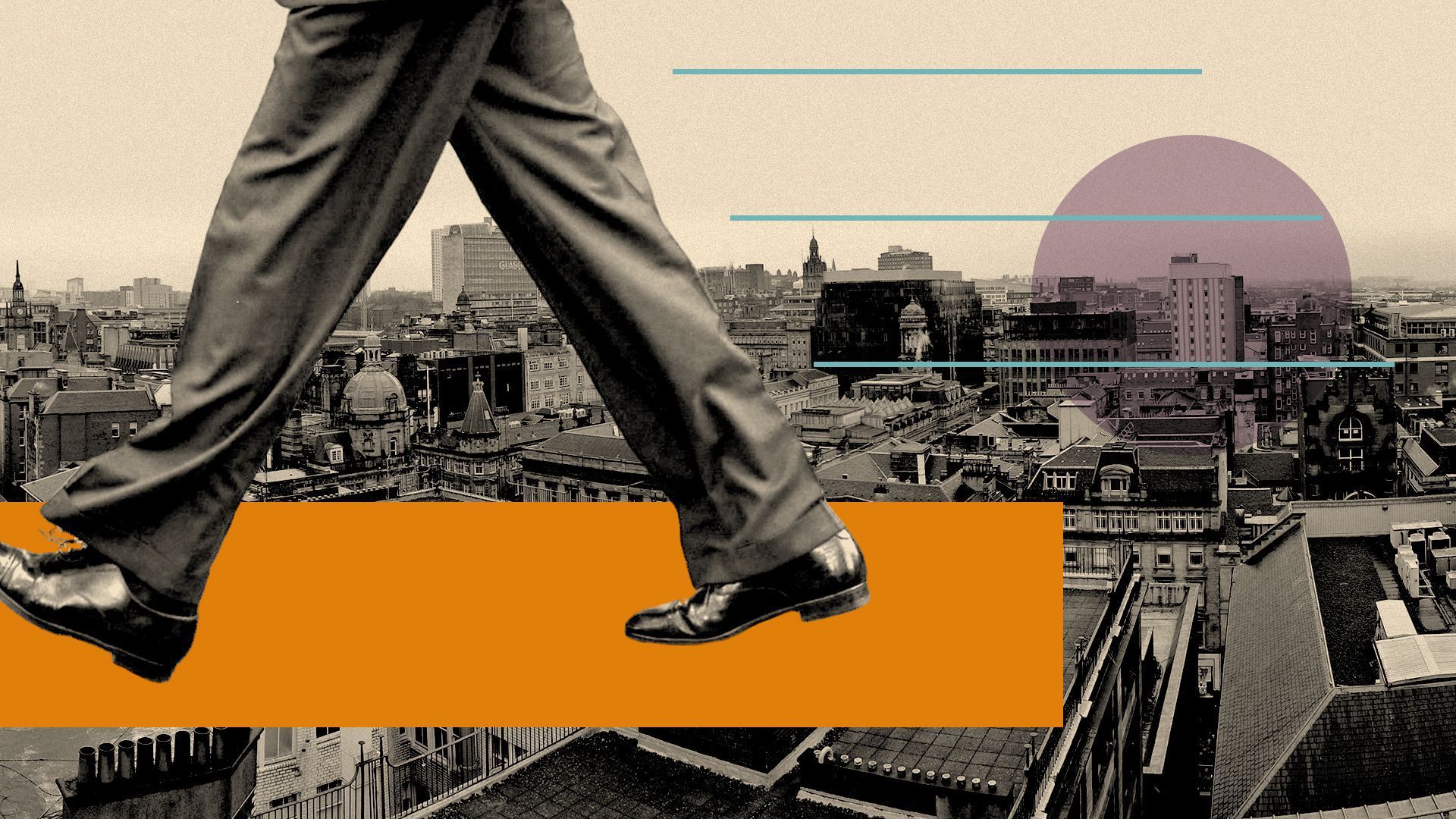 The mixed, messy COP26 outcome won't rein in global warming — summit texts and pledges simply can't do that — but it offered reasons for both hope and skepticism about spurring actions that can.
Catch up fast: The Glasgow deal reached Saturday calls for moving away from coal and completed years of talks on the structure of carbon markets. But it lacks provisions sought by vulnerable nations on compensation for climate-related losses.
A few takeaways...
The needle is moving, but not enough. Analyses released at COP26 — from Climate Action Tracker (CAT) and the UN — say nations' formal emissions 2030 pledges are progress, but would still enable highly dangerous warming levels.
Throw in those gauzy pledges of net-zero emissions by 2050 and the Paris targets seem more feasible. But at risk of sounding like a broken record, all this comes with the galactically big caveat "if implemented."
There was drama to spare. Just before the summit closed, India and China demanded and won weaker anti-coal language (calling for a "phase down" not "phase out").
That followed a surprise on Wednesday when the U.S and China put aside deep tensions with a pledge to work together.
There was dissonance to spare too. Pledges and constant invocation of "ambition" occurred against the backdrop of fossil fuel use and emissions bouncing back from pandemic-fueled 2020 declines.
The steep, sustained cuts needed to keep Paris Agreement goals from slipping away are nowhere in sight yet.
However, the final summit text went where previous ones didn't by explicitly targeting fossil fuels.
COP26 underscored the limits of consensus. A big theme was the flowering of ad-hoc coalitions in areas like deforestation, cutting methane emissions, speeding EV growth and more.
As we noted here via Tufts' Kelly Sims Gallagher, the coalitions reveal that it's "difficult to get consensus on 190+ parties, but some countries are ready to take action now."
There were bitter pills for the most vulnerable nations. Not only has long-promised finance failed to fully materialize, but COP26 ended without firm commitment to compensate developing nations for ravages of global warming they've played little role in causing.
But this topic — called "loss and damage" — is now on the climate negotiations radar in a way it wasn't previously, notes Mohamed Adow, director of the Kenya-based think tank Power Shift Africa.
Big divides were on display. The NYT reports there was a "clear gender and generation gap" at COP26.
"Those with the power to make decisions about how much the world warms in the coming decades are mostly old and male. Those who are angriest about the pace of climate action are mostly young and female," notes their post-summit takeaways piece.
Go deeper: COP26 climate deal calls for historic shift from fossil fuels
Go deeper