Rep. Gallego: Lack of veterans in Congress is "how you end up in 20 year wars"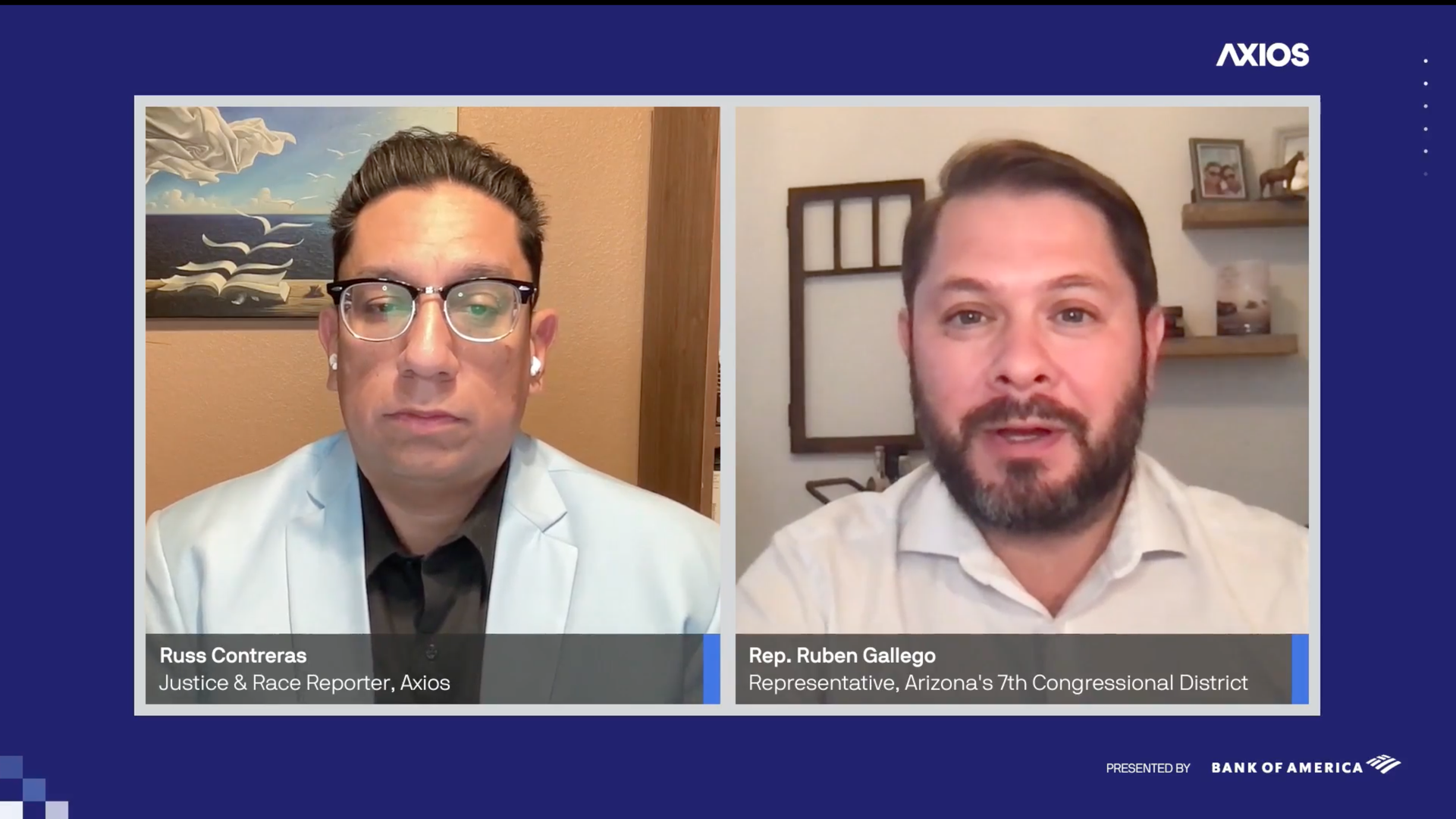 Rep. Ruben Gallego (D-Ariz.) said at an Axios event Wednesday that a disadvantage of having fewer U.S. military veterans in Congress is having less checks on the military and the Department of Defense.
Driving the news: There were 91 lawmakers who have served in the military at the start of the current session of Congress, according to Military Times — the lowest number since at least World War II.
In 1973, three-quarters of Congress had served, compared to a sixth today, per Military Times.
What he's saying: "[At] times, I've seen members of Congress, both Democrats and Republicans, be way too deferential to Department of Defense generals [...] not calling to question things that really should be called question — that should be part of our oversight, " Gallego said Wednesday.
"It's to the detriment to the men and women in the military. I mean, this is how you end up in 20-year wars because there were just not enough people that were willing to say to some of these generals that you see on TV all the time, you're wrong. It's time to leave."
Go deeper