Youth climate activists urge UN to declare climate emergency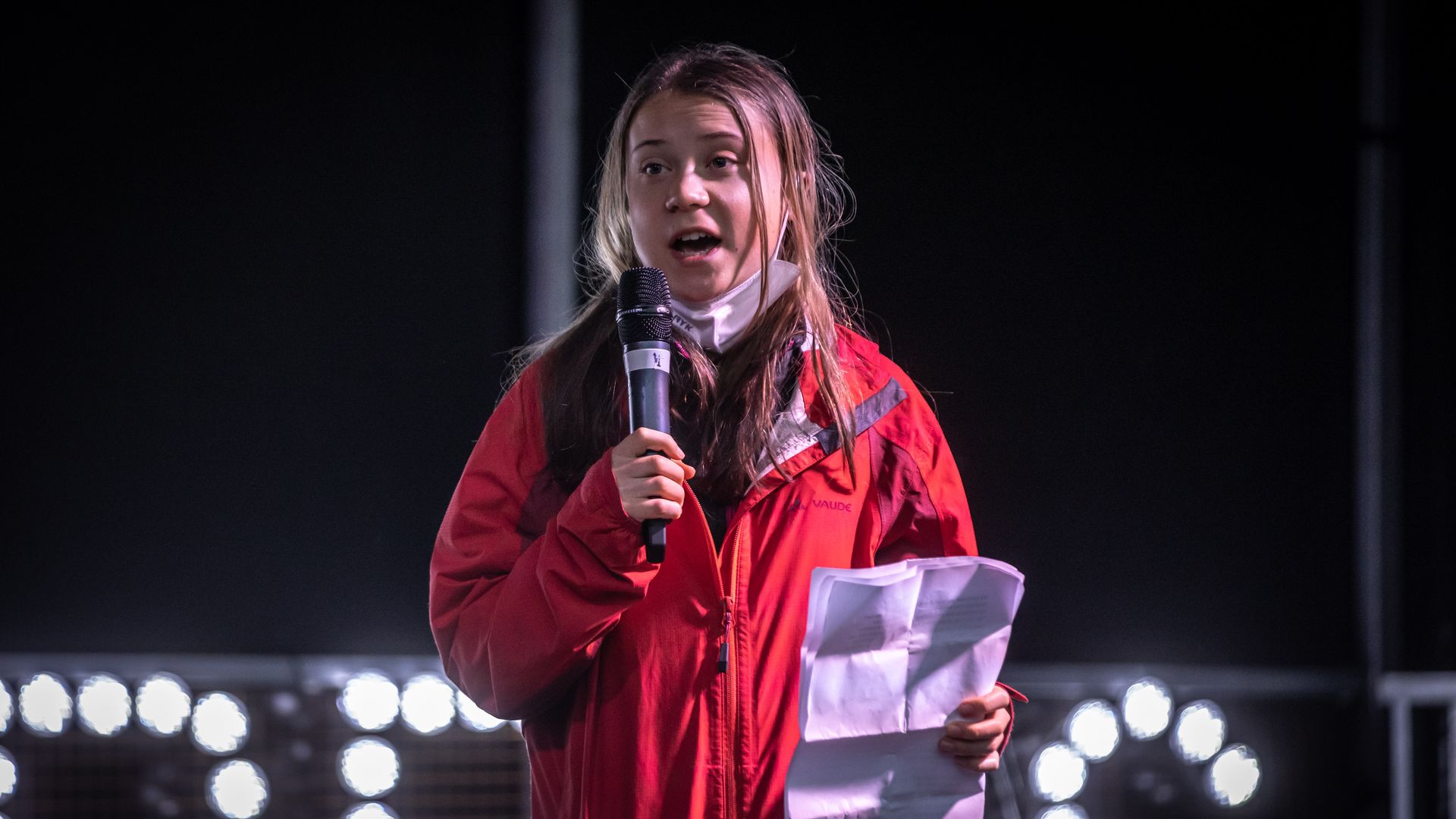 Greta Thunberg and other youth climate activists on Wednesday petitioned UN Secretary-General António Guterres to declare a "systemwide, Level 3 climate emergency."
Driving the news: Climate change "is at least as serious and urgent a threat as a global pandemic and similarly requires immediate international action," the 14 youth climate activists wrote in a legal petition to Guterres, citing the UN's Level 3 Emergency declaration for the coronavirus pandemic.
Declaring the same level of emergency for climate change would put climate action at the top of the agenda for every UN agency, according to the group, which includes activists from the Marshall Islands, India, the U.S. and South Africa.
The group urged Guterres and other UN agencies to "mobilize a UN Comprehensive Response to the Climate Emergency and to activate a crisis management team to oversee immediate and comprehensive global action on climate."
The big picture: The young activists applauded Guterres for last year calling on "leaders worldwide to declare a State of Climate Emergency in their countries until carbon neutrality is reached."
The group's petition calls on Guterres to now raise the same alarm within the UN.
What they're saying: "By submitting this petition to the secretary-general, I believe that we will get justice, as we all have seen how world leaders are only making big promises at the COP26," said petitioner Ridhima Pandey, a 14-year-old climate activist from India.
Go deeper: What to know about COP26 in Glasgow
Go deeper