Study: Over 25,000 tons of COVID-related plastic waste pollutes oceans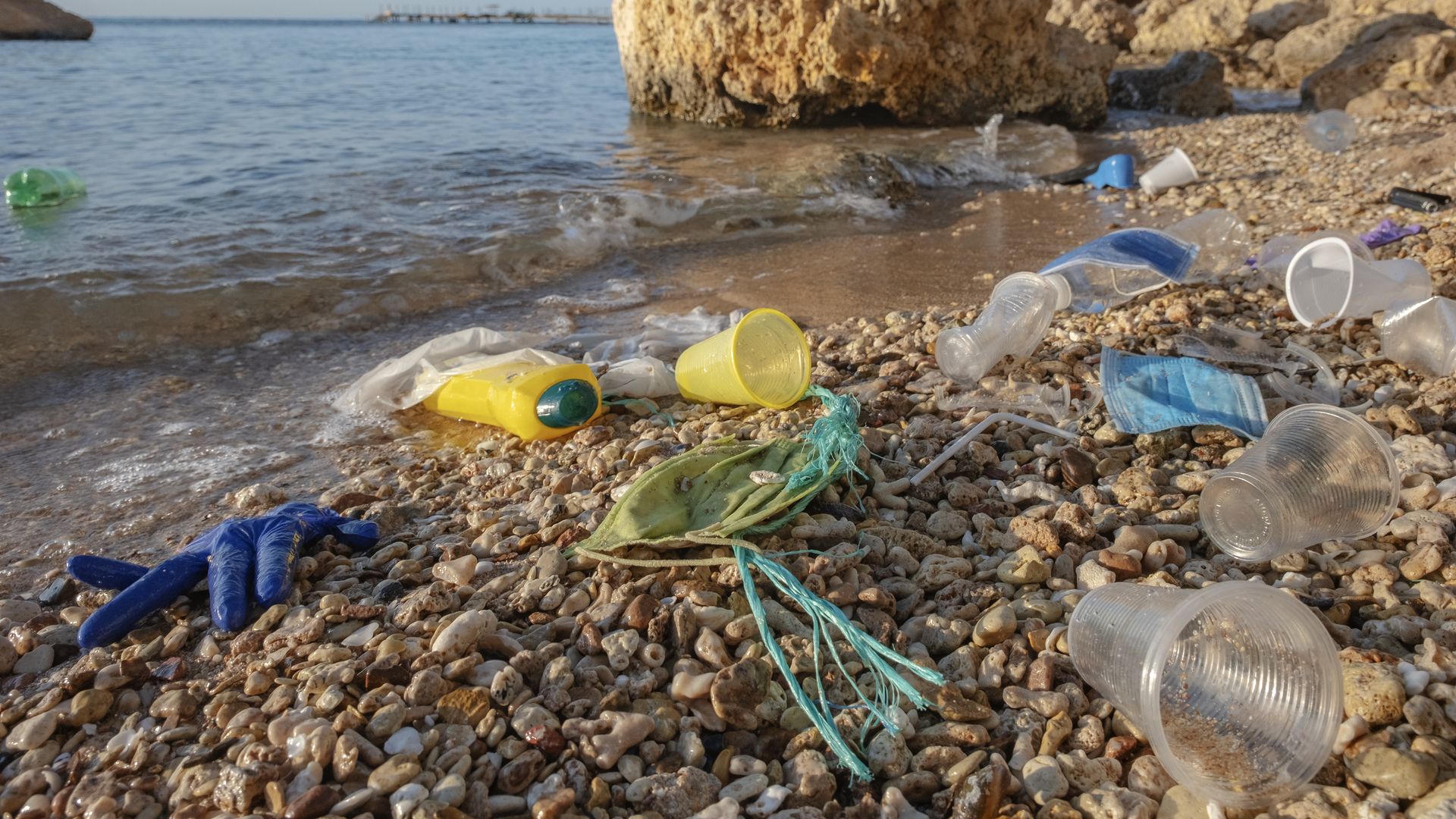 Over 25,000 tons of pandemic-related plastic waste pollute the global ocean, according to a study published in the journal PNAS on Monday.
Why it matters: Plastic waste poses a major threat to marine life and ecosystems. COVID-19 only increased the demand for single-use plastic, "intensifying pressure on this already out-of-control problem," the researchers write.
The world has generated over 8 million tons of pandemic-related plastic waste. Most of this waste comes from hospitals and mainly accumulates on beaches and coastal sediments.
Threat level: "The released plastics can be transported over long distances in the ocean, encounter marine wildlife, and potentially lead to injury or even death," the researchers said.
For the record: A recent study estimated that 1.56 million face masks entered the oceans in 2020. The excess waste will serve a long-term risk, researchers caution.
The bottom line: "We find a long-lasting impact of the pandemic-associated waste release in the global ocean," the study states.
"At the end of this century, the model suggests that almost all the pandemic-associated plastics end up in either the seabed (28.8%) or beaches (70.5%)."
The findings reflect the need to improve medical waste management mechanisms, especially in developing countries, researchers note.
The big picture: Plastic pollution in oceans and other bodies of water could more than double by 2030, per an October assessment by the UN Environment Programme (UNEP).
Recycling won't cut it anymore, the report found.
"It is vital that we use this momentum to focus on the opportunities for a clean, healthy and resilient ocean," UNEP executive director Inger Andersen said in a statement.
Worth noting: The study comes as world leaders tackle climate change at COP26 in Glasgow.
Go deeper