Zoom in at COP26: Commercial giants pledge lower carbon emissions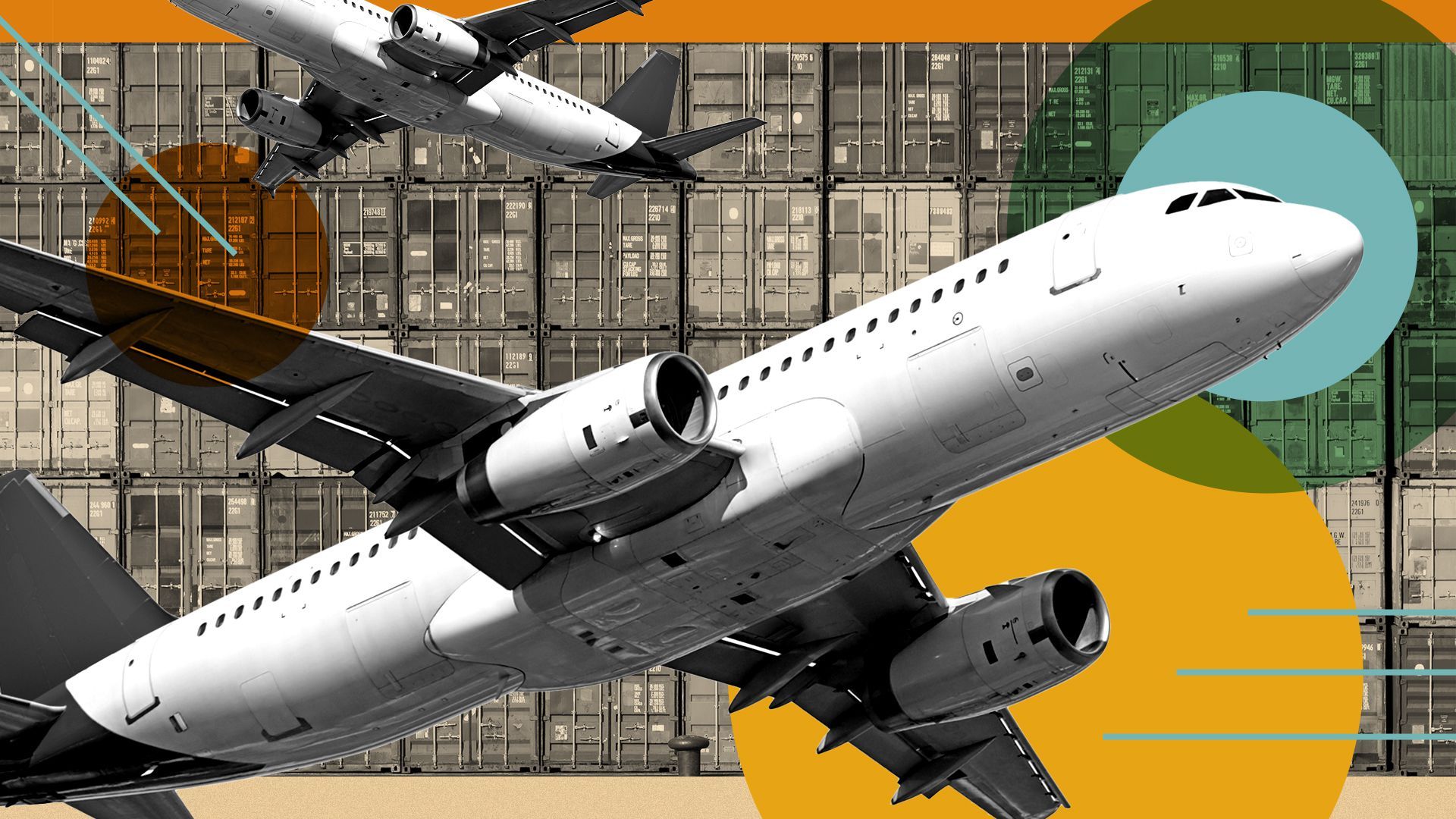 One criticism of new pledges at COP26 is that they're vague and squishy, but a U.S.-led push to help decarbonize several major industries features specific commitments by corporate giants.
Driving the news: The burst of announcements included the First Movers Coalition.
It's aimed at creating the commercial market for clean tech in sectors that currently lack zero-carbon solutions at scale — think steel, aviation, cement, marine shipping, chemicals and more.
The first three-dozen members include giants like United Airlines, Volvo, Amazon, shipping giant Maersk, and metals heavyweight Fortescue Metals Group.
How it works: Companies make purchase commitments to meet specific amounts of their demand by 2030.
For instance, participating airlines and transport companies look to replace at least 5% of their conventional jet fuel with very low CO2 alternatives, or through zero-emissions propulsion tech (or both).
On steel, companies commit to having 10% of their purchases be from steel produced with near-zero carbon methods.
Why it matters: The eight sectors together comprise a third of global CO2 emissions, per the State Department. It's aimed at creating a market during this decade that will scale rapidly post-2030.
A State official tells Axios the commitments, large in their own right, will bring down costs and create demand more widely.
Take steel. The official notes there's only enough fossil-free steel to make "some candleholders" today. But with companies like Volvo making the 10% by 2030 commitment, many new plants will be built.
The bottom line: "What the [First Movers Coalition] is doing is saying, look, we're going to ask you to do something that's a Herculean feat: you're going to go create an early market for technology," the official said.
The big picture: Three sectors with companies making purchase commitments via the First Movers Coalition — aviation, shipping and trucking — together form a huge chunk of total CO2 emissions from transportation.
The graphic above, via this IEA report, shows these emissions and projects their levels in 2030 under nations' existing climate pledges, and how much lower they'd be on a pathway to net-zero emissions in 2050.
Go deeper