Kimmeridge demands oil companies do more for carbon neutrality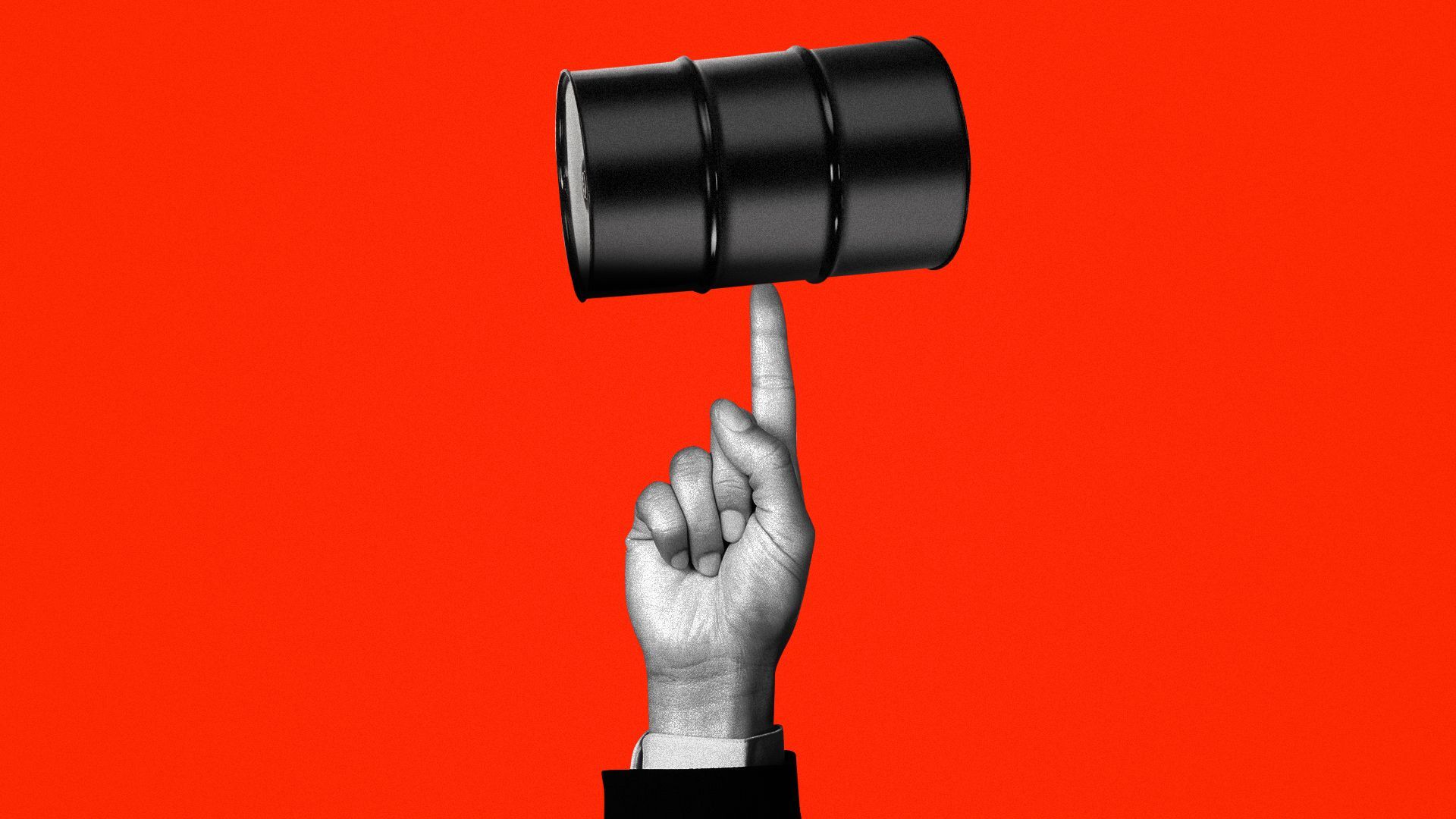 Ben Dell's job is to buy oil and gas assets, as a managing partner of private equity firm Kimmeridge. And he has a message for his peers: You're going unacceptably slow on carbon neutrality.
Driving the news: Kimmeridge recently formed Civitas Resources, via the $2.3 billion all-stock merger of publicly traded Bonanza Creek Energy and Extraction Oil & Gas. Civitas then purchased Crestone Peak, creating the largest pure-play energy producer in Colorado's DJ Basin.
Civitas also claims to be Colorado's first carbon-neutral oil and gas company.
In the well weeds: Yes, the idea of a carbon-neutral E&P feels inherently insincere. But Dell argues that companies like Civitas can improve production efficiency and buy carbon offsets to satisfy Scope 1 and Scope 2 emissions (both of which relate to activities within a company's direct or indirect control).
"I believe all of our upstream investments in our go-forward funds need to be net zero on Scopes 1 and 2," Dell says. "Civitas is the beginning of that, and can demonstrate to others what the new business model for E&Ps needs to be. We can be carbon neutral for the planet and generate cash-flow for shareholders."
He adds that Civitas was a good test case because of the DJ Basin's rock quality and Colorado's stringent regulations in areas like air quality, emissions, noise monitoring and reporting.
But, wait, what about Scope 3? These are emissions resulting from activities that a company doesn't control, but which result from the use of a company's products (e.g., burning gasoline to power a truck).
To be sure, Civitas contributes to Scope 3 emissions by its very existence. And most oil companies indirectly create way more Scope 3 than Scopes 1 and 2 combined. But Dell argues that Scope 3 responsibilities belong to the consumer, and are best managed via techniques like increased carbon pricing.
If it's layered onto the E&Ps, he adds, then there's less incentive for Escalade drivers to transition to more efficient vehicles. It makes a certain amount of sense, even if self-serving, and is a distinction that could help persuade energy producers and private equity to not pass the buck on Scopes 1 and 2.
The bottom line, per Dell: "Most oil and gas companies and investors are talking about carbon neutrality by 2040 or 2050, but there's no reason they can't get there by 2030 at the latest. It's about walking the walk, not just talking the talk."
Go deeper