What the $1.2 trillion infrastructure bill means for climate change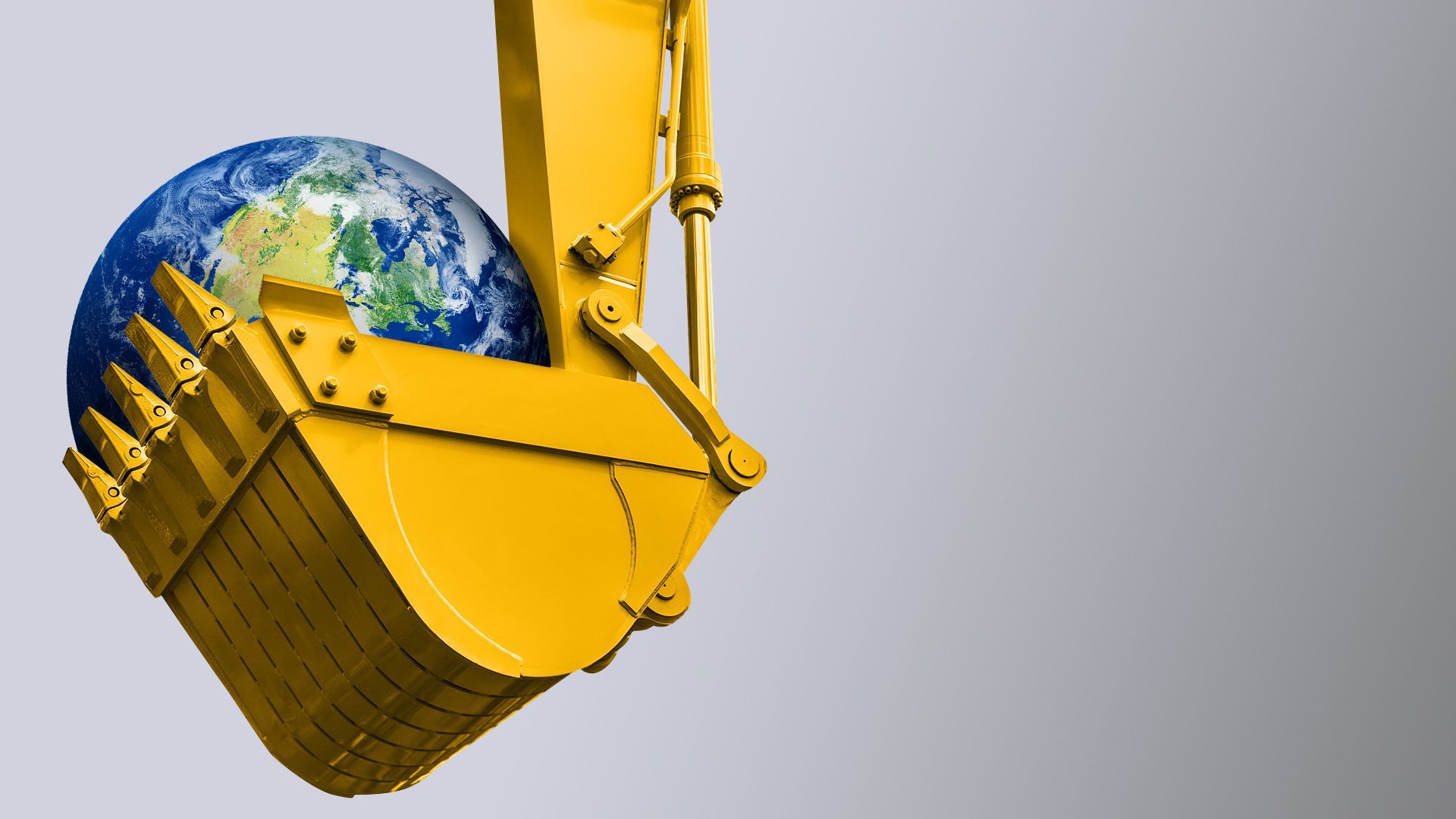 Is the newly passed infrastructure bill just small steps on climate or a BFD? The answer to both questions could be yes.
Catch up fast: The House voted late Friday to send the $1.2 trillion bill to President Biden.
It has massive investments in roads, bridges, transit and other "hard infrastructure" provisions, including billions of dollars for EV charging.
It includes $47 billion in climate resilience measures, and, per the White House, $65 billion in clean energy and grid-related investments.
The big picture: The bill provides just "nominal" emissions cuts between now and 2030 compared to current policy, according to REPEAT Project, a group led by Princeton energy expert Jesse Jenkins, in partnership with the firm Evolved Energy Research and Dartmouth's Erin Mayfield.
They estimate energy and industrial CO2 emissions 30% below 2005 levels in 2030 — way off President Biden's pledge of a 50% cut in U.S. greenhouse gas emissions by 2030.
Yes, but: "The bill contains very important innovation policy investments whose impacts are difficult to model, but enable deeper cuts in the 2030s and 2040s by helping drive improvement in key technologies like clean hydrogen, carbon capture, advanced nuclear and geothermal, and long duration storage," Jenkins told Axios via email.
He also flagged major investments in transmission, and CO2 networks and storage. Third Way's Ryan Fitzpatrick has a rundown.
What we're watching: All eyes are now on bigger spending and tax legislation Democrats hope to move on a party-line vote soon.
It's stuffed with provisions to drive the nearer-term deployment of more mature clean energy and emissions-cutting tech — enough, analysts say, to enable steep emissions cuts this decade.
Go deeper