Biden "looking at" tapping strategic reserve amid rising fuel prices, Granholm says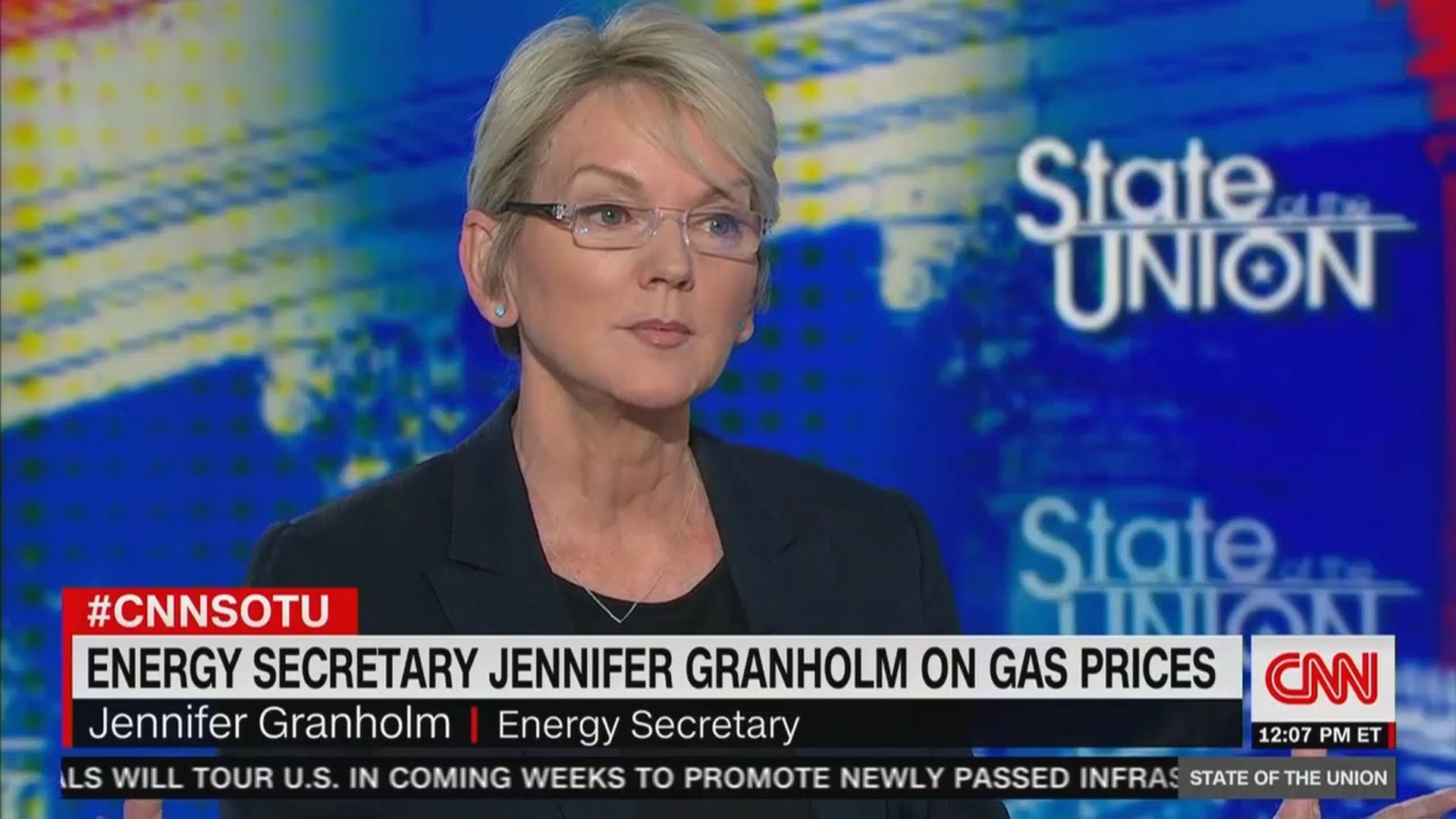 Energy Secretary Jennifer Granholm on Sunday said that President Biden is "looking at" tapping into the nation's Strategic Petroleum Reserve to address rising oil prices.
Why it matters via Axios' Ben Geman: Granholm's remarks on CNN's "State of the Union" come after OPEC+ decided last week to stick with only a moderate output increase, which is likely to keep crude prices elevated.
Tapping into the Strategic Petroleum Reserve likely wouldn't have a major effect on consumer prices, as it is more commonly used to address supply disruptions, Politico noted.
Granholm also reiterated that Biden is aware of the situation, adding that the president is "looking at all of the tools that he has."
What they're saying: "The president is all over this. Of course, every president is frustrated because they can't control the price of gasoline, because it's a global market," Granholm told host Dana Bash.
"You can call upon increased supply, which he has done and OPEC is ... controlling the agenda with respect to oil prices," she added.
"OPEC is a cartel and it controls over 50 percent of the supply of gasoline."
Go deeper