Glasgow diary: Inside the climate circus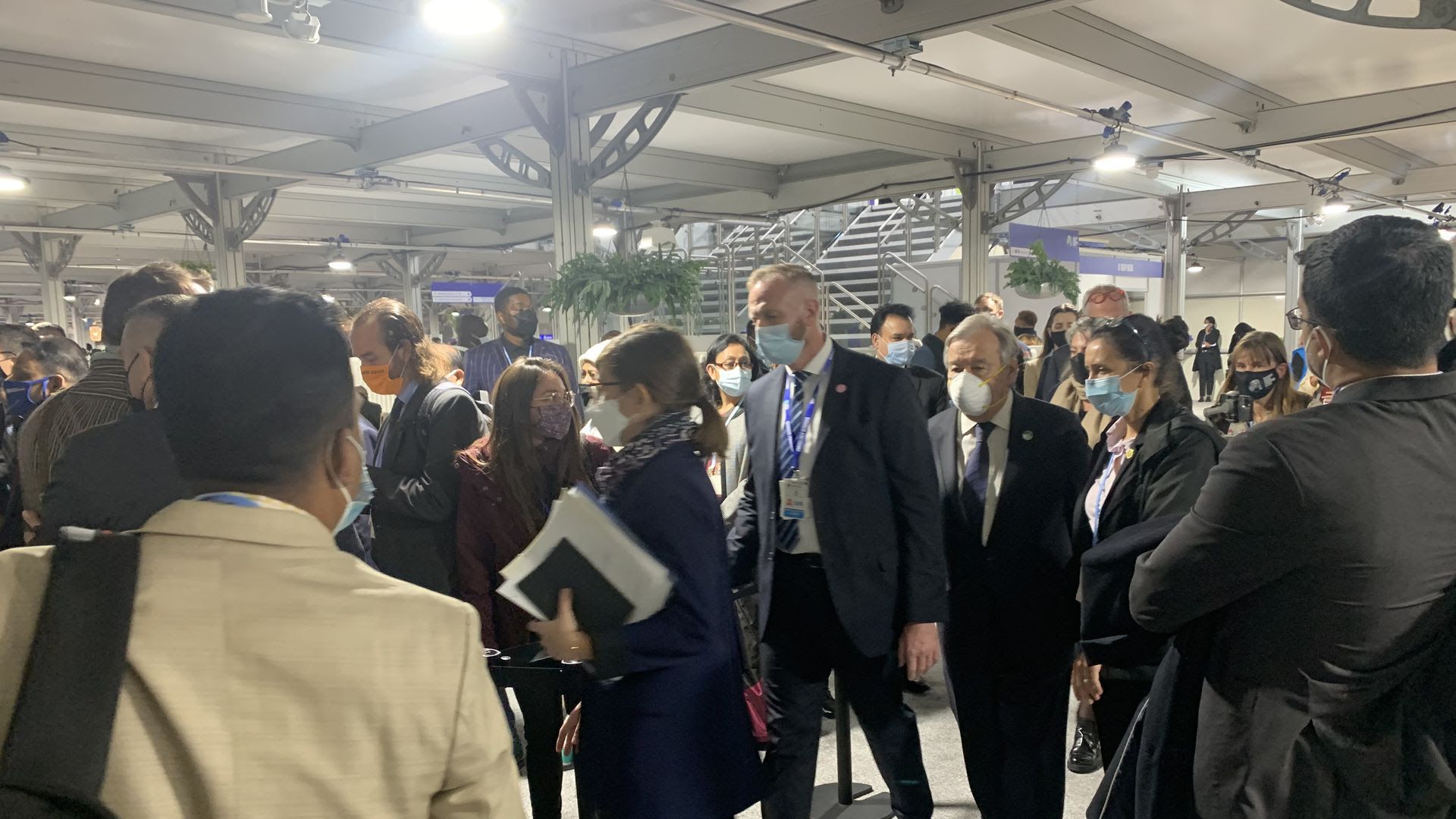 COP26 is morphing into a climate conference, filled mainly with experts, journalists and bureaucrats who specialize in the subject.
For the opening days, CEO and celebrity sightings had lent a "Davos meets the UN General Assembly" vibe. Heads of state were popping up everywhere — identifiable because they don't wear ID (they don lapel pins rather than badges).
Some were mobbed by processions of shouting journalists, but most just wandered through with two or three aides or security escorts.
Each time one appeared, I'd run a frantic mental scan to identify them, then try to come up with a question. Usually they'd already passed by.
I did ask a passing Scott Morrison what he'd say to fellow leaders who think he's not doing enough on climate. The Australian prime minister shot me a menacing look and walked on.
COP26 can be a humbling experience.
A summit on climate adaptation in Africa was delayed when a previous meeting ran over, but no one told the presidents who kept arriving only to be apologetically turned away.
After Zimbabwean strongman Emmerson Mnangagwa's entourage forced its way to the front, I pitied the aide who had to explain to the boss that they now had to retreat back through the crowd.
A memorable episode came when my colleague Barak Ravid, who was in Glasgow to cover Israeli Prime Minister Naftali Bennett, spotted Egyptian intelligence director Abbas Kamel stepping outside for a cigarette.
Barak gamely grabbed a smoke of his own, asked the secretive spy chief for a light, and identified himself as an Israeli reporter.
With Kamel's aides lingering nervously, and me nibbling nearby on a rather grim sandwich, President Sisi's right-hand man chatted amiably and at some length about relations with Israel and mediating with Hamas.
You may well wonder why a spy chief would attend a climate summit.
In any event, the spies and celebrities are gone now. Let the negotiations begin.
Go deeper