COP26 first week done, looks pretty good so far — on paper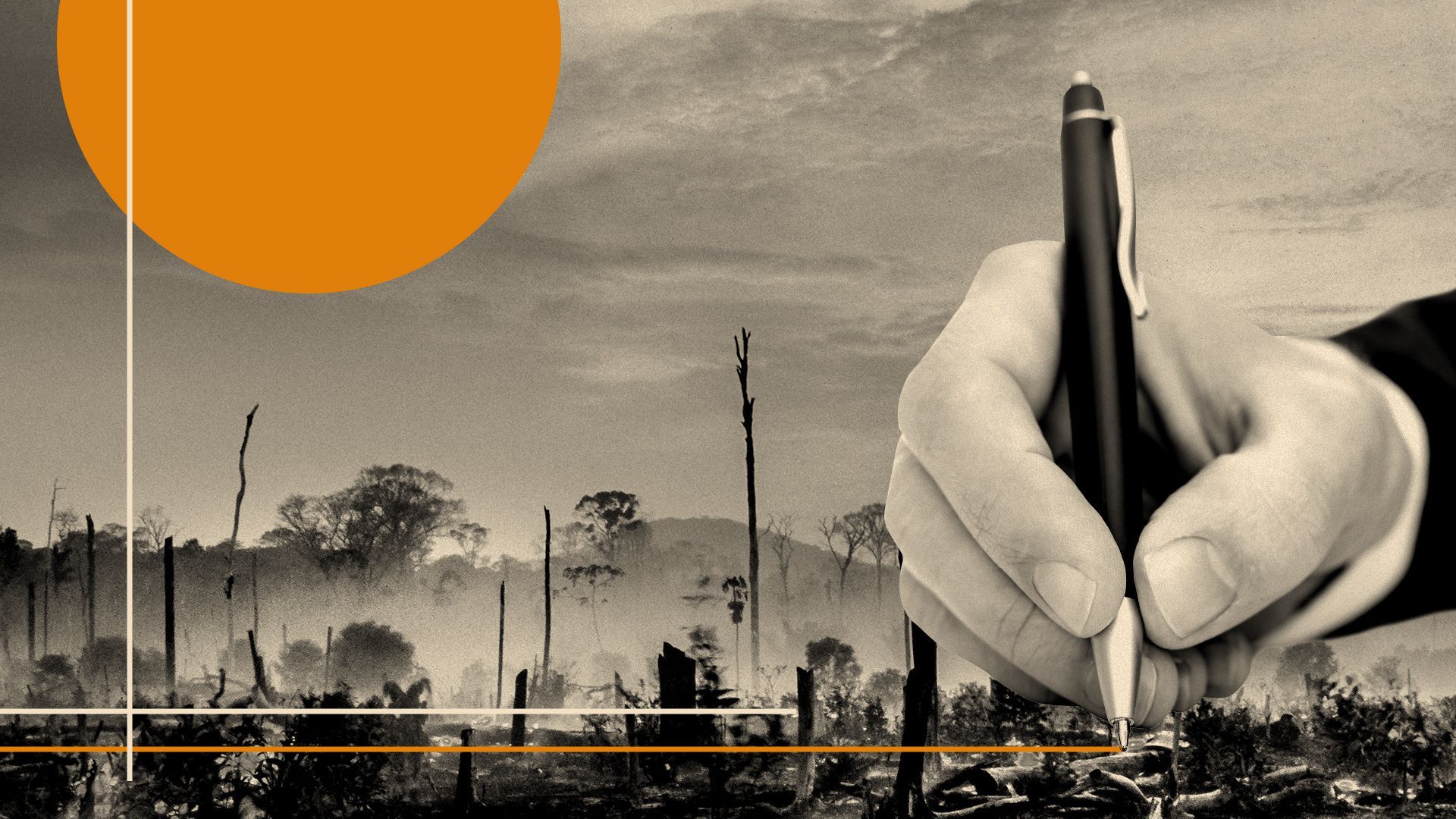 The first week of COP26 has brought a head-spinning array of pledges and flaring geopolitical tensions.
The big picture: Here are a few takeaways after a hectic week...
1. There's lots of progress in theory. The International Energy Agency estimates emissions pledges before and during COP26, if met, could hold temperature rise to 1.8°C (over 3.2°F) above preindustrial levels.
The Paris Agreement goal is well below 2°C, and ideally 1.5°C (whether that's still viable depends on who you ask).
But we're talking about targets, so this line from IEA's post is really an understatement: "What is essential is for governments to turn their pledges into clear and credible policy actions and strategies today."
COP26 has also brought a bunch of big new initiatives on phasing out coal, restricting public oil-and-gas finance, fighting deforestation and much more.
The summit could be a historical inflection point! But stay skeptical, my friends. "These announcements may generate headlines but assessing their true worth is hugely difficult, especially at speed during a COP meeting," tweeted Mohamed Adow, director of the Kenya-based think tank Power Shift Africa (h/t @edking_I).
2. The fine print — or lack thereof — matters a lot.
Take the big news from the Glasgow Financial Alliance for Net Zero (GFANZ), a network of banks and other investors, that over $130 trillion of capital is "committed to transforming the economy for net zero."
The financial sector's push could prove extremely consequential. GFANZ head Mark Carney said the "plumbing" of finance is now in sync with climate action.
But that headline number refers to coalition members' total assets under management, which they're pledging to "align" with financing the transition to net zero. For activists, well, that's just too squishy. Several groups decried the lack of commitment to halting fossil fuel investments.
Or consider the pledge by 25 nations (including the U.S.) and development banks to "end new direct public support for the international unabated fossil fuel energy sector." Politico's Zack Colman notes it provides "wide latitude for participants to set their own exemptions."
3. China's low profile is high on the radar. China's lack of new commitments is a big story here and fueling U.S.-China tensions.
"Clearly, China needs to be part of this movement going forward," U.S. Energy Secretary Jennifer Granholm told me on the sidelines of the conference.
"China has invested significantly in renewables, but they obviously are still investing in unabated coal, and that is a problem," she said.
4. COVID is front and center. Everyone has to show daily tests to get in, and capacity limits — on the overall venue and specific negotiating rooms — are creating tensions over limited access for delegations and civil society groups. The NYT has more.
Go deeper