Many of world's poorest nations already experience acute harm from climate change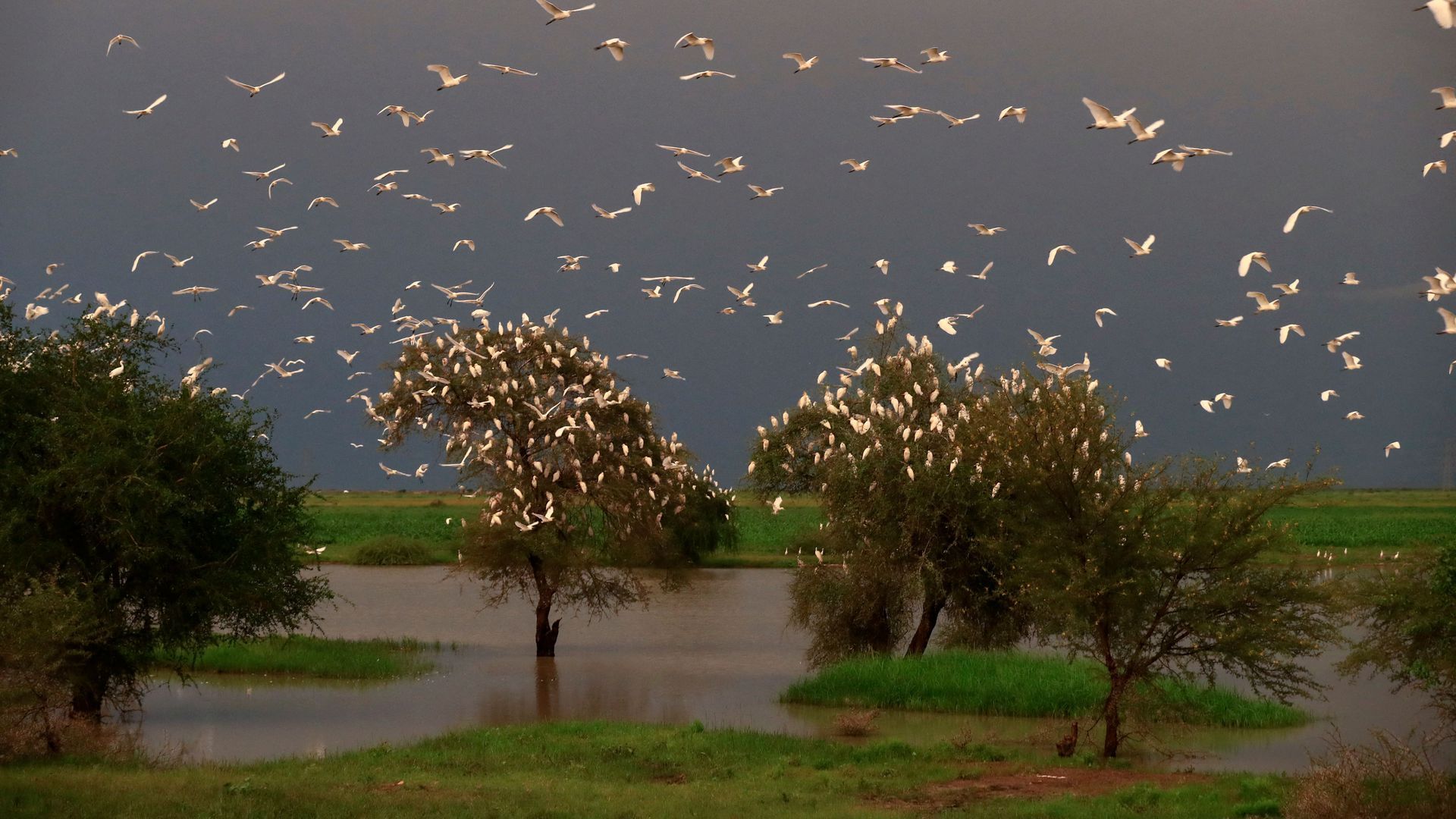 GLASGOW, Scotland — While negotiators haggle over targets and finance pledges at COP26, many of the world's poorest nations are already experiencing acute harm from climate change.
Driving the news: Joseph Africano Bartel, undersecretary with South Sudan's Ministry of Environment and Forestry, told Axios that the "climate disaster is not waiting," and while South Sudan's "emissions are negligible," it is "now experiencing the brunt of climate change."
"Flooding... droughts, heat waves affecting our people," he said.
The big picture: Bartel said one COP26 goal is to see adaptation put "on par" with mitigation, the term used for emissions-cutting initiatives. National adaptation plans and programs are awaiting funding, he said.
But he added that even as the long-promised $100 billion annually in climate finance from developing nations has not yet materialized, the real amount needed is vastly higher still.
"It was just an arbitrary figure that was put there without estimating or trying to look into how much will it cost," he said. Capacity building and technology transfer are another priority, Bartel said.
The intrigue: He credited the U.S. with helping usher in the Paris Agreement at COP21, but called COP25 in Madrid in 2019 a "failure" due to the Trump administration's climate posture.
"Now, with Biden, we have we have had a lot of good promises," Bartel said. But he added "we're also following what is happening with the budget in the U.S.," noting U.S. initiatives may fall short of expectations.
"But at the moment, we give the Biden administration the benefit of the doubt. We know that he is genuine, he believes in it, and we in the negotiations, we expect that this time around, they will be with us."
Go deeper