GM's plan to end EV charging deserts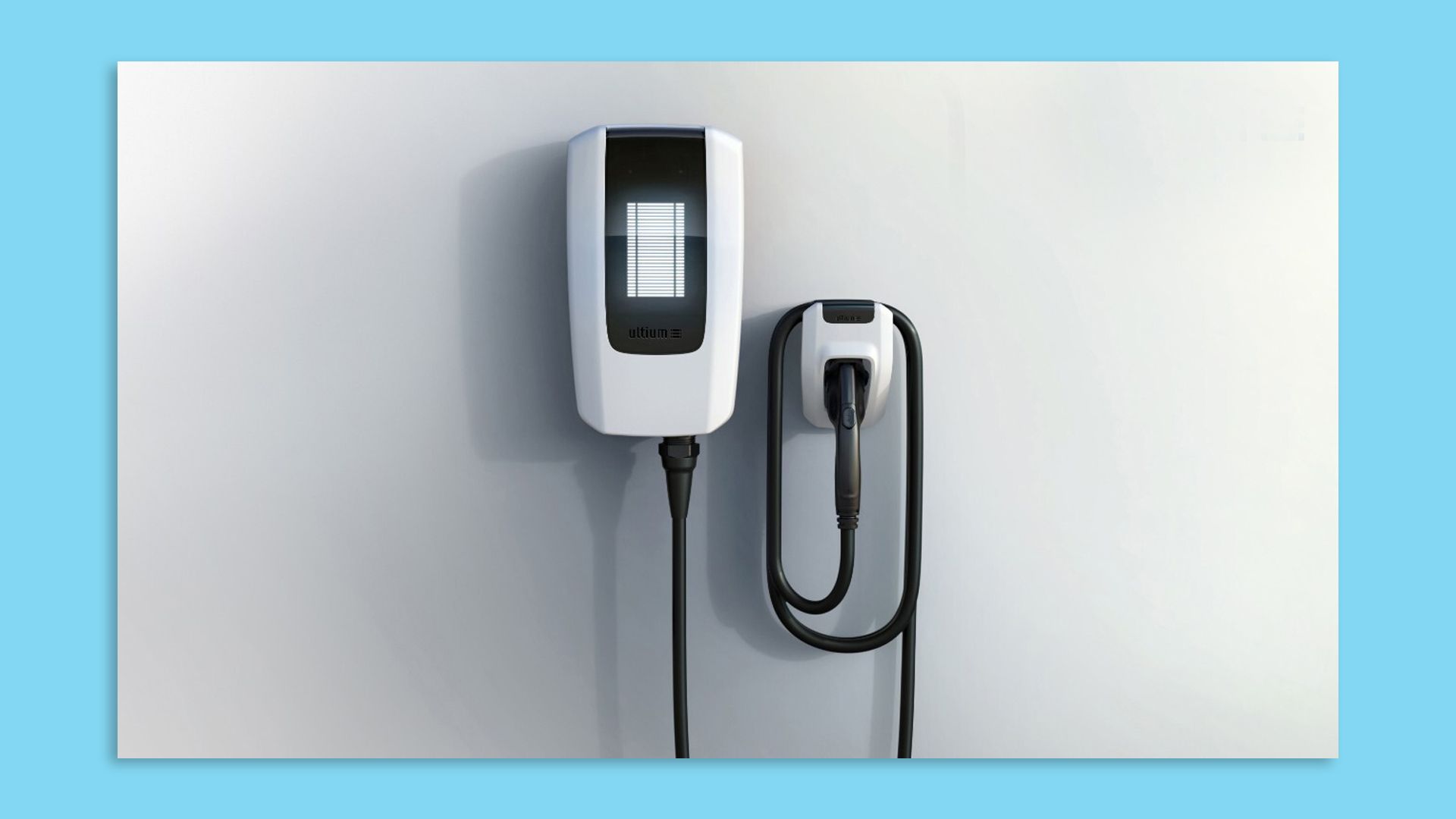 General Motors will work with its dealers to fill gaps in America's electric vehicle charging infrastructure, including installing new charging stations in underserved urban and rural areas.
Why it matters: People aren't likely to buy electric vehicles unless it is convenient to charge them at home, at work or on road trips. That's why the Biden administration wants Congress to allocate funding for as many as 500,000 new EV chargers across the U.S., for example.
But automakers are rolling out their own charging solutions, too.
Driving the news: GM President Mark Reuss announced the dealer community charging program Tuesday at an event sponsored by the U.S. Travel Association to explore the changing ways people will travel in the future.
The initiative, which kicks off in 2022, is part of GM's $750 million commitment to EV charging infrastructure, which it announced earlier this month.
Details: With help from its dealers, GM aims to spur the installation of 40,000 electric vehicle chargers across the U.S. and Canada.
The company will give each of its 4,500 dealers up to 10 of its Level 2 Ultium-branded chargers to install throughout their communities in places like offices, apartments, sports and entertainment venues and college campuses.
While GM will supply the equipment, the dealers — perhaps with help from their community partners — will pay for the installations, GM said.
Where it stands: Unlike Tesla, which has a proprietary supercharger network (and Volkswagen, which plans a network of its own), GM expects its EV owners will tap into a variety of public charging networks.
What to watch: Almost 90% of Americans live within 10 miles of a GM dealership, GM says.
"We expect a lot of rural and exurban dealers to put chargers into communities that currently don't have them," Hossein Hassani, GM's director of EV ecosystem, tells Axios.
Go deeper