What we're watching during the final countdown to COP26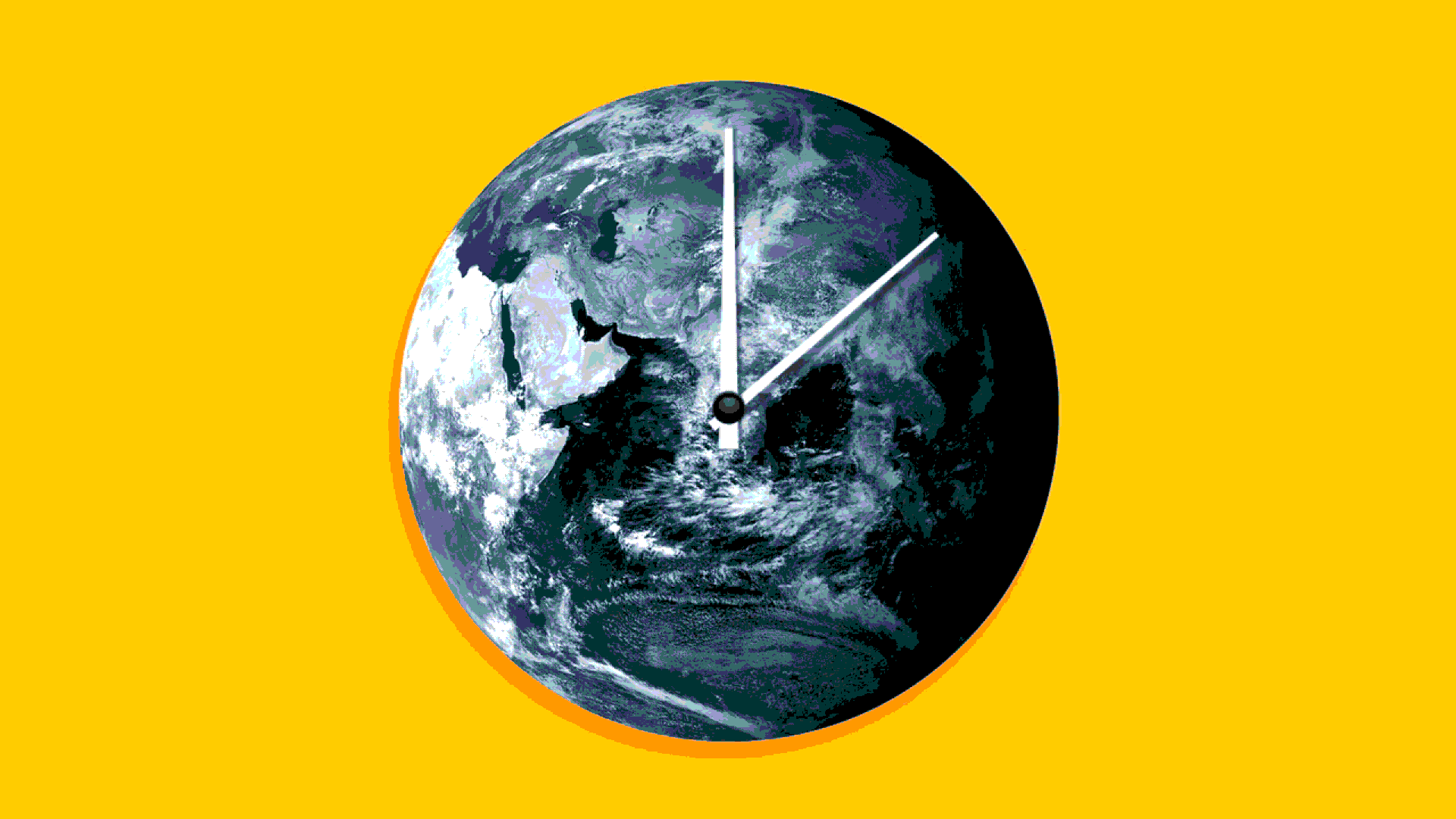 This is shaping up as a critical week for climate policy in the U.S. and worldwide.
Driving the news: Democrats are in the final stages of trying to craft the big social spending and climate package they're trying to move on a thread-the-needle party-line vote.
Why it matters: There's connective tissue between the two.
The scope of the Democrats' deal — if there's one to be made — will help dictate U.S. credibility at the global talks that rest a lot on mutual trust.
And even beyond that, a number of key countries' plans and negotiating posture at the summit, called COP26, remain unknown.
What we're watching: The negotiating frenzy as advocates press for climate measures to survive in the Democrats' package, which is being scaled far back their initial $3.5 trillion catch-all plan.
One thing to watch: what might replace a $150 billion system of carrots and sticks for utilities to speed clean power deployment that Democrats jettisoned due to Sen. Joe Manchin's (D-W.Va) opposition.
On the international front, we've got our eye on...
Whether China, the world's biggest greenhouse gas emitter, will unveil an updated emissions-cutting pledge ahead of the talks, and what it will contain. India, the world's third-larger emitter, also has not submitted an updated pledge.
Whether wealthy nations reach an agreement on how to finally deliver on unfulfilled promises to provide $100 billion annually to help developing nations cut emissions and adapt to warming. A deal could reportedly surface as soon as today, but the details will be closely scrutinized by developing nations.
Whether G20 nations meeting in Rome just ahead of COP26 can reach an agreement on commitments to phase out coal-fired power — and if so, whether it's specific. Potential language on deforestation is also on the table.
Go deeper: What to know about COP26
Go deeper