The new offshore wind seascape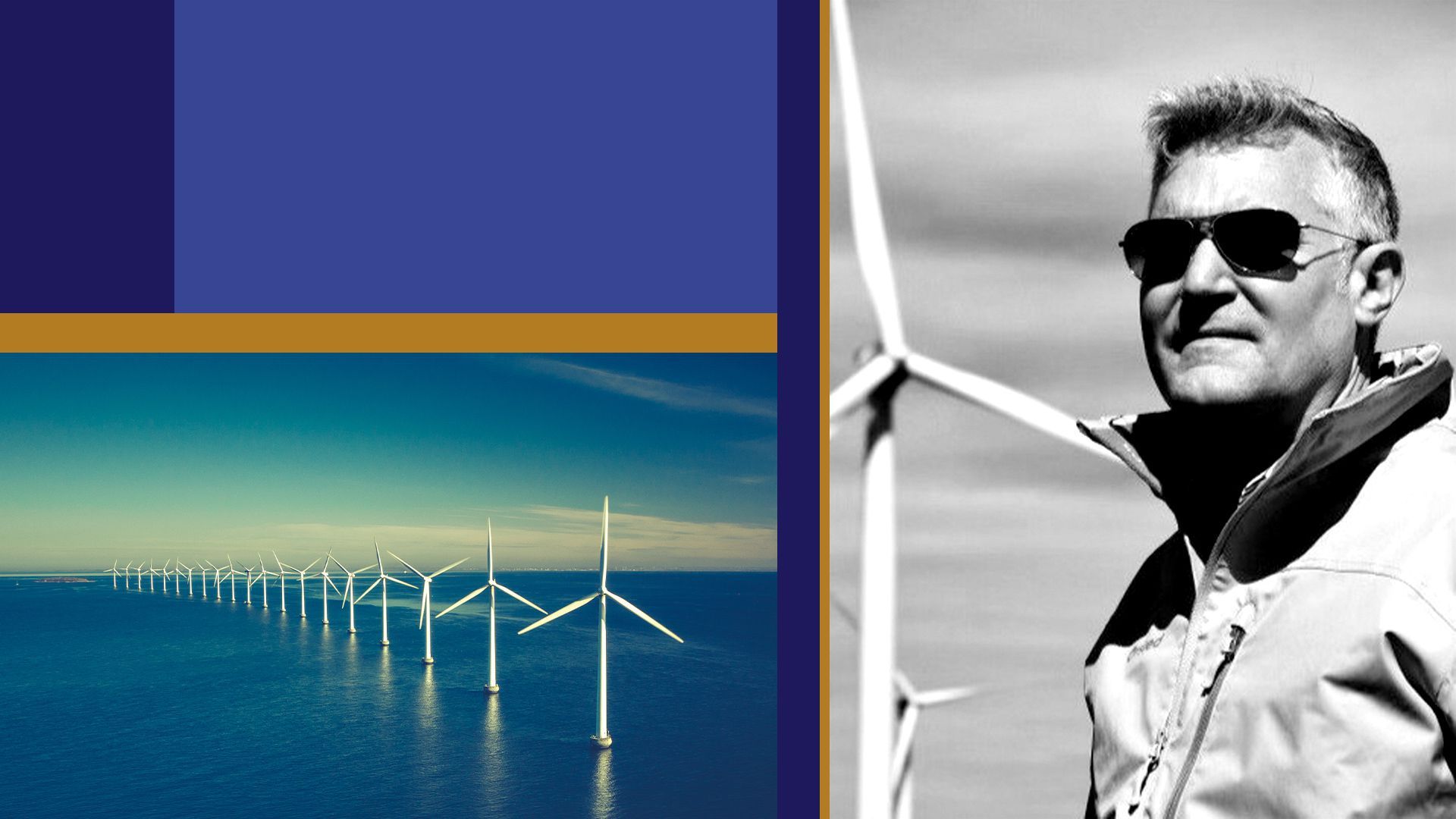 Global offshore wind heavyweight Ørsted already sees a regulatory sea-change under President Biden, but also says Congress has an important role to play.
Why it matters: A number of companies are planning to build what will be the first large-scale U.S. offshore projects.
Ørsted, the global market leader, has a big project pipeline with four gigawatts of projects planned off New York, New Jersey and other Atlantic states throughout this decade.
What they're saying: David Hardy, CEO of Ørsted Offshore North America, sat down with Axios after testifying Thursday in Congress.
They're making up for lost time in the lengthy regulatory process. "The biggest short-term challenges are that these projects were delayed under the previous administration. And so we're trying to kind of make up for lost time. And now under this administration, we get we're getting quite a bit of positive support."
He said there was "very little progress" in permitting in the Trump era.
He's not sweating Big Oil. Denmark-based multinational energy company Ørsted is among the handful of companies that have been dubbed the clean energy "supermajors."
But oil-and-gas giants are moving into renewables too, with Equinor, Shell and BP already involved in proposed U.S. offshore wind projects. Hardy said he welcomes their push to develop clean power.
"From a competitive landscape, it means that we've got to stay on our game we've got to really leverage the headstart that we have."
He notes Ørsted's the biggest worldwide player, which means global supply chain relationships and large in-house engineering, procurement and construction capabilities.
Biden's target is very doable. The White House has set a target of 30 gigawatts of installed U.S. capacity by 2030 (it's almost zero today).
"Renewables have kind of beat every forecast. Onshore wind pricing came down faster. Solar came down faster. The build-out of onshore wind and solar grew faster. So I would I will not be surprised when offshore wind follows that same trend," Hardy said.
Congress has a role. Hardy cautioned the goal faces "risk" without steps from Congress like necessary funding for federal agencies involved in offshore wind permitting and review.
He also cited the need for "clarity" on tax policy (Congress is weighing significant renewable tax credit extensions and changes) and funding for port infrastructure and grid upgrades.
They're looking beyond the Atlantic. The Biden administration recently announced plans for offshore wind lease sales off the West Coast and in the Gulf of Mexico, as well as more Atlantic leasing.
"We're monitoring and watching all those markets," Hardy said, noting, for instance, that he's spoken with Louisiana's governor.
He wants to talk about dry land. Hardy, in our interview and his House testimony, emphasizes that offshore wind development will bolster domestic manufacturing and supply chains in many states.
Just one example: a Nebraska-based offshore wind substation supplier.
Go deeper