Study: More infectious diseases inevitable due to climate change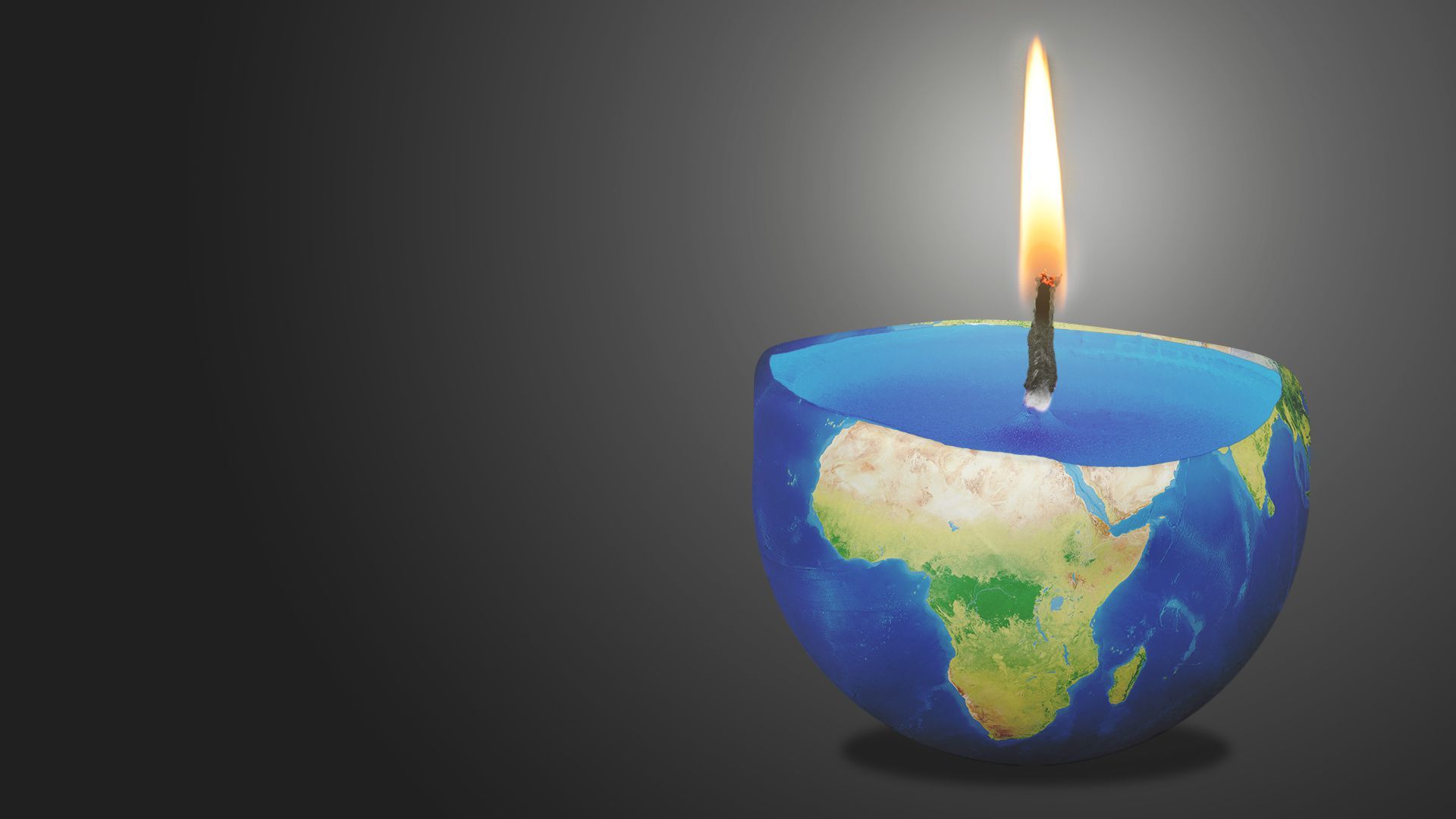 Climate change is creating ideal conditions for infectious diseases to spread more quickly, according to The Lancet Countdown's annual climate report out Wednesday.
Why it matters: It's just one of the increasingly urgent threats to human health emerging from global climate change.
The big picture: Climate studies show that extreme weather events — such as more powerful hurricanes, heavier rainstorms, larger wildfires and hotter and longer-lasting heat waves — are worsening worldwide due to the burning of fossil fuels for energy, Axios' Andrew Freeman reports.
These events have had serious impacts on the health of entire regions and the vulnerable causing preventable deaths, food and water insecurity and the spread of infectious diseases.
Details: The report pleads with leaders to find more sustainable solutions in nations' emergency action plans as they recover from the pandemic and reinvest in their infrastructures.
Health care systems are "ill-prepared for current and future climate-induced health shocks," the report says. Nearly half of 91 countries surveyed in 2021 reported having carried out a climate change and health vulnerability and adaptation assessment.
Money dedicated toward health systems to adapt to climate change only represents 0.3% of total funding worldwide.
When it comes to infectious disease, climate change threatens to undo decades of progress to control diseases such as dengue fever, chikungunya, Zika, malaria and cholera.
Environmental conditions conducive for malaria is increasing cooler highland areas of underdeveloped countries.
Bacteria that lead to conditions gastroenteritis, severe wound infections, and sepsis is emerging near coasts around northern Europe and the U.S.
What's next: World leaders including President Biden are to discuss how to secure global carbon net-zero by 2050, the Paris Climate Accord, and how to keep the 1.5°C limit on warming at the UN Framework Convention on Climate Change 26th Conference of the Parties in Glasgow, UK at the end of the month.
Yes, but: "These goals are at risk," a corresponding Lancet editorial writes.
"The key message is that the world needs a new era of research that is less focused on forecasts for climate change, and more on predictions of the societal consequences of future warming and how to weather them. Succumbing to the climate emergency is not inevitable," the authors argue.
Go deeper