Meet General Electric's flexible power transformer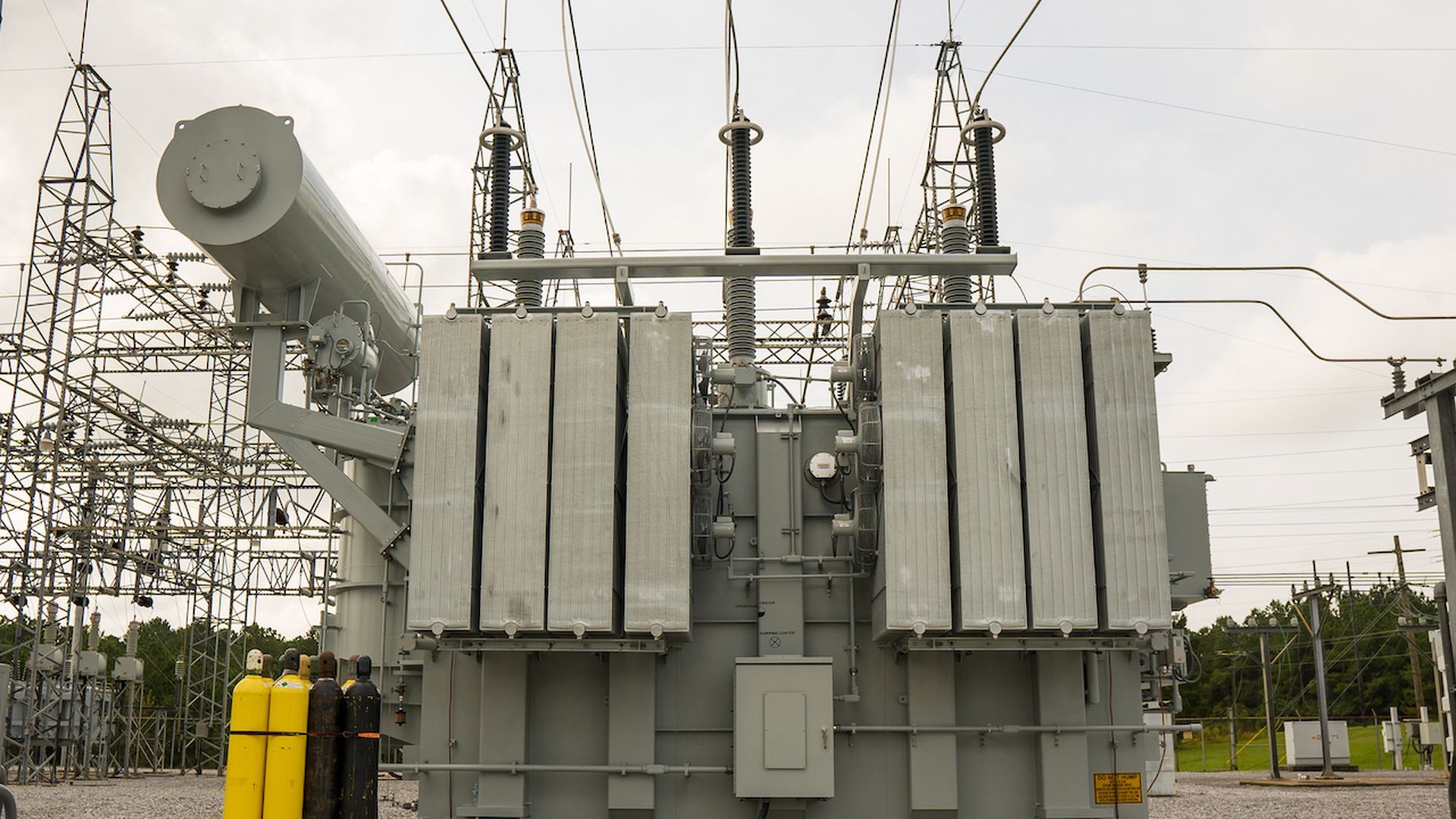 A Mississippi utility is installing what's being billed as "the world's first large flexible transformer" — an Energy Department-backed project aimed at boosting grid resilience and smoothing integration of renewables.
Driving the news: GE Research and Prolec GE, working with the Mississippi power company Cooperative Energy, this morning are announcing the launch of a six-month field demonstration at a big substation in Columbia, Mississippi.
Why it matters: The "flexible" transformer has advantages over traditional models customized to specific voltage levels and other conditions, the companies and DOE said.
The big picture: The companies, which released this video promo, said it can better withstand extreme weather and is also an easier and faster replacement when extreme weather has damaged a traditional transformer.
"As opposed to a one-to-one replacement, the flexible transformer could serve as a universal spare or replacement for multiple transformers spanning a wide range of voltage and impedance levels," they said in a statement to Axios.
They also say the ability to handle this wider range will help enable companies to adapt as more wind and solar are added to power grids to address climate change.
Go deeper